Bollywood
Anupamaa Left Shocked After Choti Anu Addresses Maya As 'MOM', Details Here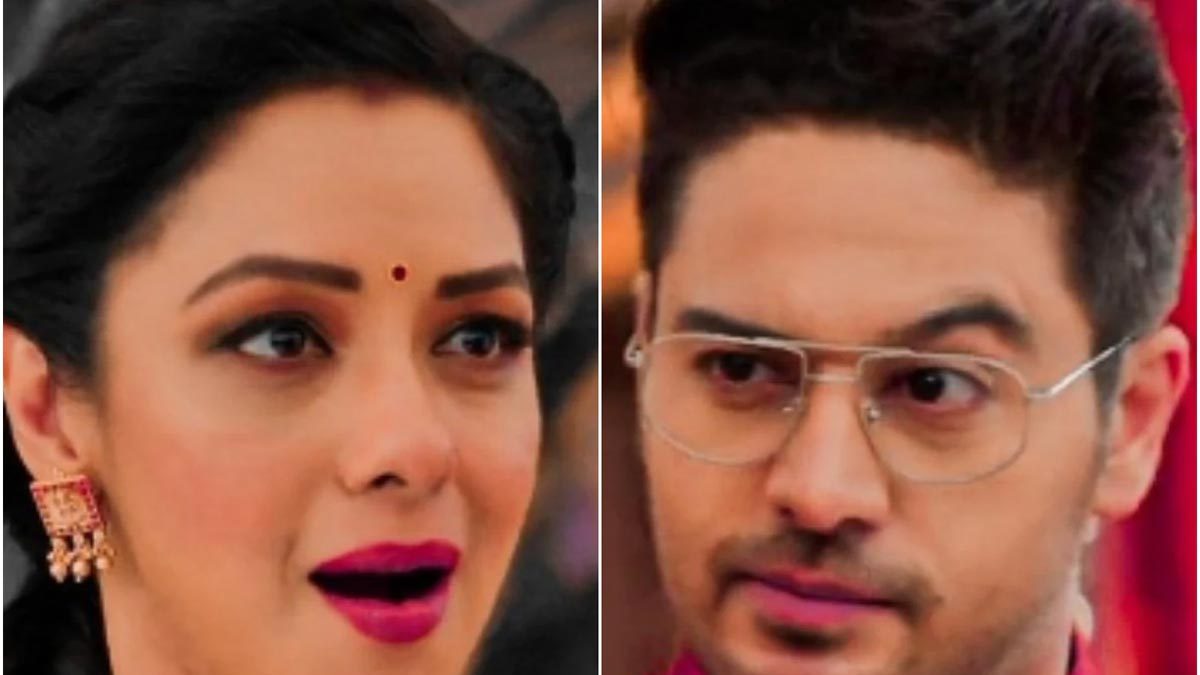 Anupamaa and Anuj separated after Maya's entry into the show.
Anuj attended Samar and Dimpy's wedding with Choti Anu and Maya.

Rupali Ganguly's Anupamaa has been a favourite of audiences since it debuted in 2020. The show, which revolves around a woman's quest for living her own life, has struck a chord with viewers. The latest episode saw the narrative of the show take an interesting turn. Anuj (Gaurav Khanna) and Anupama's life post-wedding has seen several hurdles. His daughter Anu's biological mother, Maya, has entered their lives, creating a bit of chaos in the family. Since then, the show has been witnessing new twists and turns every week with Maya trying to create a rift between Anupamaa and Anuj.
The last few episodes saw Anupamaa and Anuj parting ways; Anuj and Choti Anu going to live with Maya. Anupamaa also showcased her dancing skills to Malti Devi and received an offer to join Malti's academy in the US. She signed the contract and decided to begin a new journey in America for the next three years.
On the other hand, the Shah family is preparing for Samar and Dimpy's wedding. But what unfolds there, leaves Anupamaa disheartened and shocked.
Anuj, along with Choti Anu and Maya, comes to attend Samar and Dimpy's nuptials. As he crosses paths with Anupamaa, both are taken aback. The duo looks visibly emotional as they gaze at each other.
Anupamaa is happy on meeting Choti Anu and happily walks to hug her, but the kid behaves in a distant manner. When asked about her changed behaviour, Anu runs to Maya and refers to her as 'mom'.
Seeing this, Anupamaa is stunned, and she starts wondering why Choti Anu, who once considered her as a mother figure, is now running to Maya. Apart from that, Anuj's negligence and ignorance towards her makes Anupamaa feel as if he has moved on.
Previous episodes had seen Anupamaa proclaim her independence and declare that she was no longer a helpless person and will manage everything on her own. However, the upcoming episode may see her regret her words after her family's disdain.
The upcoming episode will show if Anupamaa finds out why Anuj took the decision to move on and live with Maya.