Top Stories
Designing a bathroom that's more eco-friendly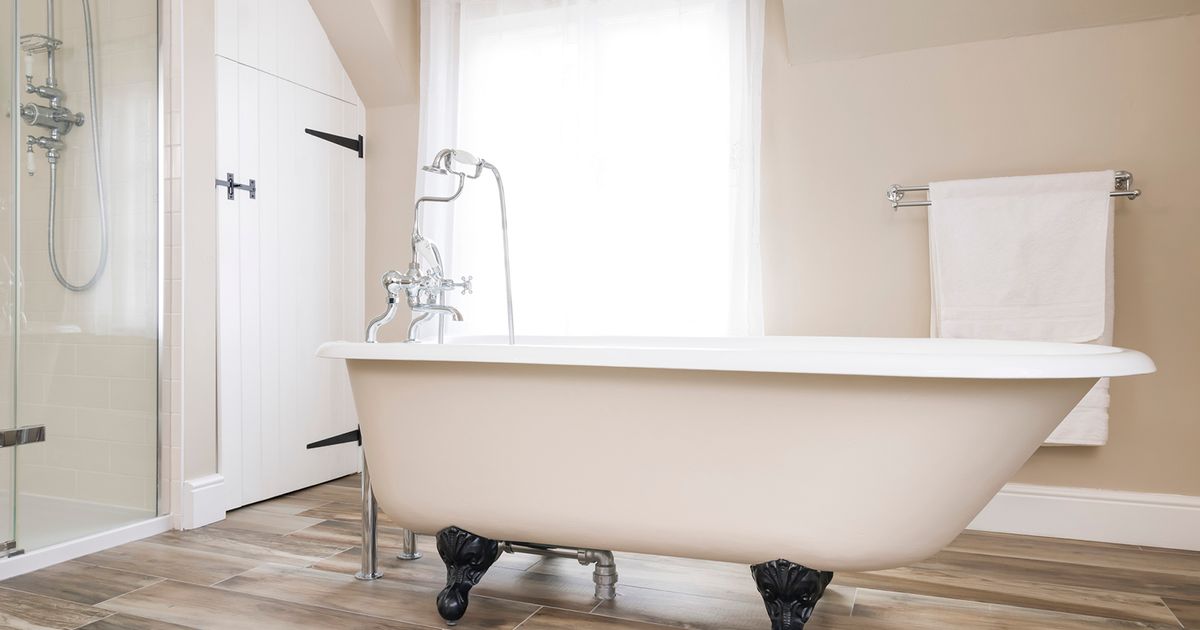 Bathroom remodels used to be about function and form. With climate change, however, our planet has become part of that equation. Fortunately, homeowners can find many green alternatives as viable options for a bathroom makeover. With a little guidance and research, anyone can create an environmentally friendly powder-room oasis.
When people think remodel, they tend to focus on the new. Sustainability requires considering the old, too. While demolition makes for great HGTV viewing, it also overflows landfills.
"If you have materials that can be deconstructed in a way that leaves them useable, take them to an architectural salvage store where they can be sold to someone else," says Selena Fitch, principal designer at Lynnwood-based Fitch Design Company. She recommends stores like Ballard Reuse.
"You can take things to them or call them. If it's something they want, they'll come and get it," Fitch says.
Fitch also suggests taking materials like drywall, wood, metal and concrete to a construction and demolition recycling facility that can reclaim and reuse them as aggregates. To find a facility near you, visit the Seattle's public utilities website.
Anthony Maschmedt, principal owner of Dwell Development, a local green home builder, recommends construction debris removal services.
"They come pick it up and take it to a facility where they separate the elements and then recycle what they can," he says.
Starting from the studs
Like any remodel, a bathroom makeover begins from the inside and pushes out. A complete upgrade may include new insulation. Maschmedt uses cellulose, a fire-retardant recycled paper product. When properly installed, the paper will maintain its shape without sinking to the bottom of the wall cavity.
Because of a bathroom's small size, green builders tend to still use drywall for interior walls and ceilings. While you can find green alternatives, shipping them adds to the product's footprint.
"You can do amazing product searches," Maschmedt says. "But keep it realistic at the same time."
An environmentally friendly bathroom can maintain a classic tile look. That's because many tiles and stones include recycled content.
"There's all kinds of natural, locally-sourced materials," he says. "Tiles can range from 10% to 50% in recycled content."
Greenhome Solutions in Ballard is a personal favorite of Maschmedt's for flooring and other sustainable aspects of a home. One of options they supply is Marmoleum. Made from linseed oil, wood flour and woven grass, the material is one of the few available floorings that uses a non-toxic adhesive. It doesn't off-gas, and it's entirely biodegradable. While color choices may be limited, they're easy to maintain.
"The color encompasses the entire piece, not just the surface," Fitch says. "So, you can rebuff it, and it will reclaim its original colors."
All roads lead to Rome
In ancient times, many Roman architects used Carrara marble. Three thousand years later, much of it still stands, making it a great countertop option.
"It's readily available, a natural stone and is super durable," says Maschmedt. "It may not sound sexy, but when you factor in the sustainable part, it changes the conversation."
Fitch suggests PaperStone as an option. Manufactured in Hoquiam, it combines recycled paper and phenolic resin into fully sustainable non-porous panels. Her favorite green countertop though, is engineered quartz.
"It's made of resin and crushed stone and lasts a long time," Fitch says. "When you're ready to replace it, you can take it to a [construction and demolition] recycling center, where it can be crushed and reused." 
When it comes to cabinetry, most people prefer finished products. Fitch and Maschmedt recommend Bellmont Cabinets in Sumner for both cabinets and vanities.
"If you order a product there, you know that it's made in their warehouse, giving it a small footprint and making it more sustainable," says Fitch.
Maschmedt uses their products in all his constructed homes. "They're local, have low VOC (volatile organic compounds ) and no added Formaldehyde," he says.
The Clean Air Act limits the amount of VOC in paint. You can choose from low-VOC paint options, or do one better with zero-VOC. Fitch recommends the latter with Sherwin Williams' options like the ProMar and Ecoselect brands. Maschmedt uses the Benjamin Moore line in his homes, but also likes Sherwin Williams products.
Showers and toilets
Most people think low-flow showerheads mean water drooling out of a spout. Maschmedt finds today's green fixtures do a great job of hiding the low-flow output. He also estimates it uses up to 30% less water than a standard showerhead.
For bath lovers, Fitch suggests a reused clawfoot tub.
"They're beautiful, readily available at salvage stores and will live for another 100 years," she says.
And when it comes time to dry off, consider a bathmat made out of woven bamboo or hemp.
For toilets, Maschmedt's goes with models that only use 0.8 gallons per flush, less than half the federal standard.
"They're extremely vacuum-efficient and never clog," he says. "It's a great, sustainable way to save water and money."
To clear out bathroom moisture and smells, consider an energy or small heat recovery ventilator. These heat exchange devices dump out the warm, musty bathroom air in exchange for cool air from the outdoors. The air coming is then preheated to match the temperature of the space.
"They offer a sustainable ventilation to within 4 degrees of the exported air," Maschmedt says. "They're fabulous."
For lighting, your best bet is to return to a salvage store, and find something you like that can be rewired for LED bulbs, if necessary. While there, try to location some faucet fixtures, too. For a finishing touch, Fitch recommends paying a little extra for eco-friendly towels made of 100% organic cotton, bamboo or hemp.
"Think about the items you purchase," advises Fitch. "You may pay a little more up front, but you'll help the planet and save more down the road by not having to rebuy them like you do cheap ones."