Autocar
Mahindra Racing 2024 Formula E drivers announced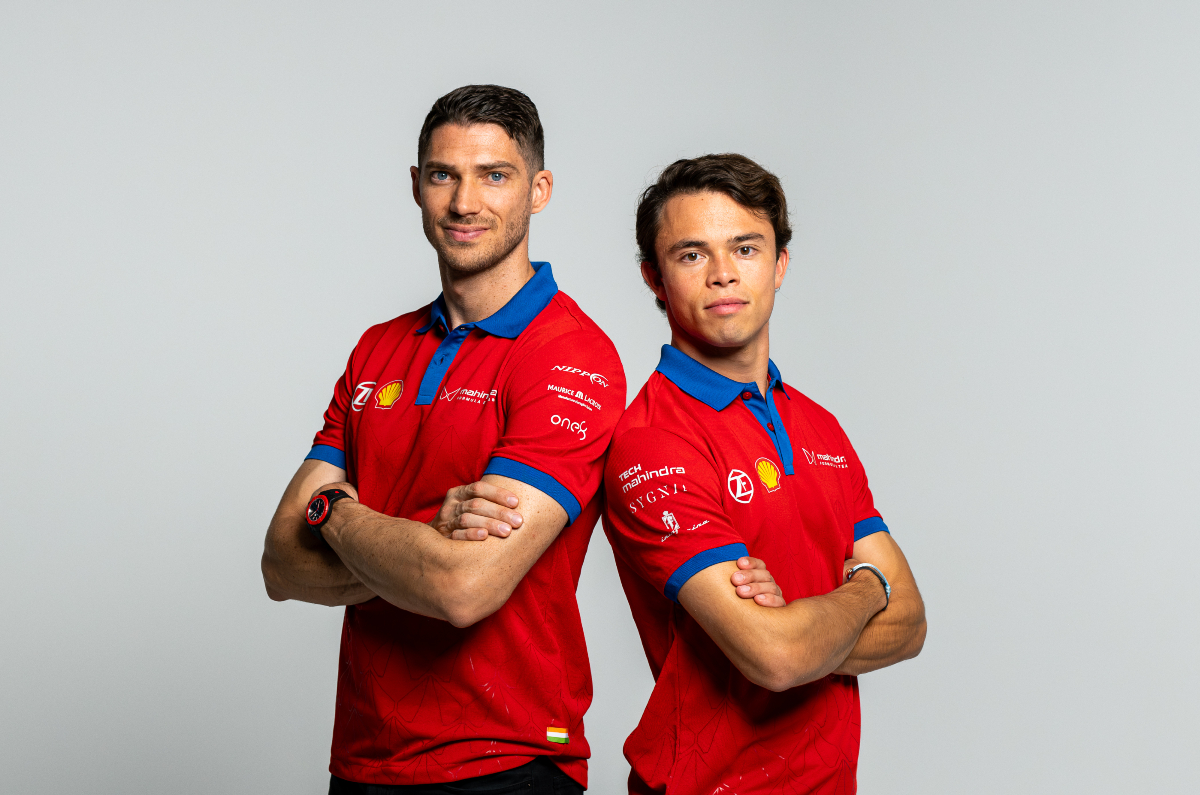 After a brief stint in F1, Nyck de Vries returns to Formula E with Mahindra.
Mahindra Racing will field an all-new driver line-up in Formula E next year. In a surprise move, 2021 Formula E champion and former F1 driver Nyck de Vries has joined the team alongside former Maserati driver Edoardo Mortara.
Both drivers have signed multi-year contracts with Mahindra and will play a key role as the team looks to bounce back to form.
De Vries and Mortara share 10 E-Prix wins between them
Both drivers have signed multi-year contracts
Mahindra downplays 2024 Formula E expectations
The M9Electro struggled with reliability and efficiency this year, resulting in Mahindra finishing 10th in the championship. The two-season homologation rule means the team will have to field the same car in 2024, too, although it can make some software tweaks to find added performance.
Mahindra Racing CEO Frederic Bertrand has stressed that the team is playing the long-term game, with a number of key structural changes being made as well. "We anticipate next year will be another year of development and progress, and in a championship like Formula E, success is impossible to achieve overnight. But the signing of Nyck and Edo, along with new recruits within the wider team, puts down a solid foundation on which we can build," he said.
"As a team, we are all embarking on a journey to bring Mahindra Racing back to the front of the grid in the coming years," Bertrand added. "Equally important for the team are the drivers' appetites for a long-term project, which makes them the perfect fit for Mahindra Racing at the beginning of this journey."
Mahindra Racing 2024 Formula E drivers
Mahindra has parted ways with both of its 2023 drivers. Oliver Rowland left the team mid-season and was replaced by Roberto Merhi for the last few rounds. Meanwhile, Lucas di Grassi just recently announced that he'll be leaving Mahindra after just one season. Reserve driver Jehan Daruvala, meanwhile, has moved to Maserati for a full-time racing role.
But the Indian squad has wasted no time in announcing its revised line-up. Nyck de Vries returns to the championship after a season away. While his F1 stint with AlphaTauri didn't go to plan, he says that coming back to Formula E "will feel like coming home".
Despite their recent poor form in the championship, Mahindra now finds itself with one of the stronger driver line-ups on the grid. Both de Vries and Mortara have 10 E-Prix wins between them. De Vries says being part of this process of steering a team back to winning form played a crucial role in his decision to join Mahindra.
"I'm particularly excited about the future plans for the team. The basis is already strong, and the team has all the attributes to succeed. I believe going forwards we will be able to extract even more potential from the project and the organisation, so to be a part of that process was very appealing for me," he explained.
Mortara echoed the same sentiment, adding, "What I could also feel from the people here is that we share the same values. We have a great project in front of us, but I can see a lot of determination and motivation from everyone in the team, and this is so important."
Pre-season testing for the 204 Formula E season gets underway next month at Valencia's Circuit Ricardo Tormo from October 23-27.
Also see: