Politics
McCarthy signals House could soon vote on short-term spending bill to avert shutdown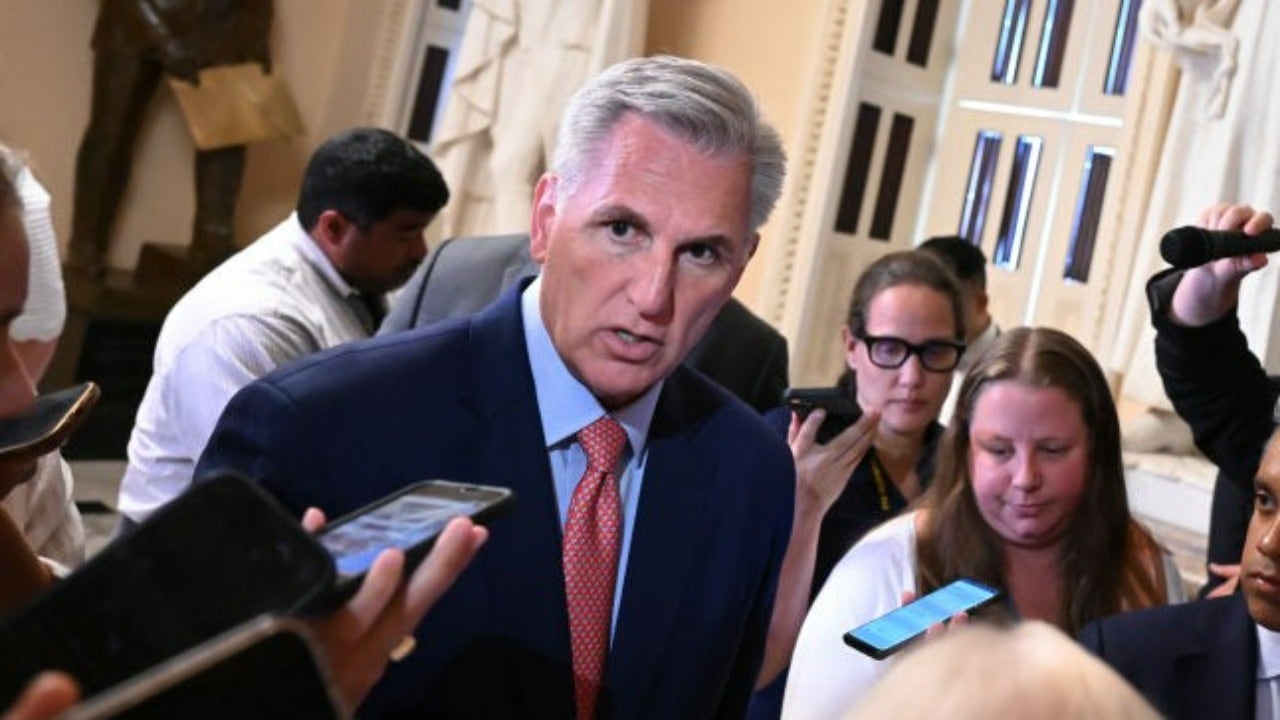 House Speaker Kevin McCarthy, R-Calif., said the chamber would vote on a short-term spending bill soon after holding a key vote to proceed with four year-long appropriations bills passes on Tuesday night.
"The Republicans will put on the floor a move to secure our border. I think that's the appropriate way to be able to keep government funded, secure border while we continue to keep government open to work on the rest of the appropriations process," McCarthy told reporters in the morning. 
He reiterated that lawmakers would be back within hours to vote on a procedural measure, known as a rule, to proceed with debate on four of 12 appropriations bills that the House GOP pledged to pass. Conservatives have insisted that each individual bill should get a separate vote, in contrast with the all-in-one "omnibus" spending bill Democrats passed when they controlled the previous Congress.
"Tonight we're back in session. We will vote on a rule to bring up four more appropriation bills. That will be a total of five more than the Senate has been able to pass. If we get through these next four, that would be 72% of all the discretionary spending," McCarthy said.
"I would also this week put on the floor, [a] continuing resolution that secures our border."
The House and Senate must come to some kind of agreement on how to fund the government by the end of the fiscal year, Sept. 30, or risk a partial government shutdown.
This story is breaking and will be updated…