Politics
Nikki Haley calls Trump 'weak in the knees' on Ukraine, answers how he'll be remembered in 100 years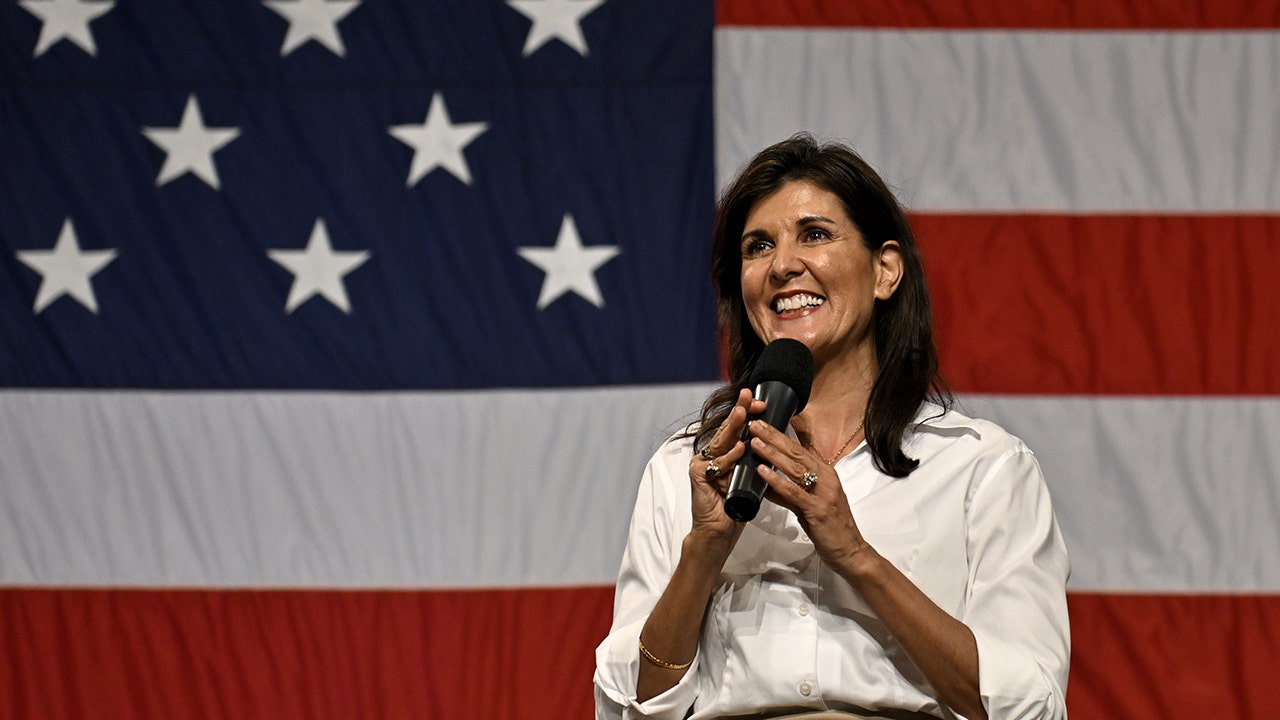 Republican presidential candidate Nikki Haley took a swipe at former President Donald Trump Thursday during a campaign event in New Hampshire, where she said he was "the right president at the right time," but that times have changed.
Speaking to an audience at the Portsmouth Rotary Club Meeting, Haley criticized Trump as being "weak in the knees," and "thin-skinned and easily distracted," while also offering praise about his time in the White House.
When asked how the 45th president would be remembered 100 years from now, Haley began with a positive outlook.
"He was the right president at the right time," Haley said. "He broke things that needed to be broken. He listened and brought in a group of people who felt unheard. He was strong on foreign policy and getting America respected in the world."
She then said of the current Republican primary front-runner: "He was thin-skinned and easily distracted. He didn't do anything on fiscal policy and really spent a lot of money, and we are all paying the price for it. He did a better job than Biden on the border. He used to be good on foreign policy and now he has started to walk it back and get weak in the knees when it comes to Ukraine."
2024 WATCH: NIKKI HALEY SAYS HER MOMENTUM IN GOP PRESIDENTIAL RACE COMES DOWN TO THIS
During an interview after the event, Haley echoed her remarks: "I agree with a lot of his policies, but I don't think he is the right president to go forward. He was strong when it came to foreign policy, but we've seen him get weak on Ukraine."
Haley has emerged as a strong vocal supporter of Ukraine military aid as her 2024 contenders, including Trump, and some Republicans in Congress have wavered.
Addressing Trump later at her New Hampshire event, Haley, also a former U.N. Ambassador, said that while she served in the Trump administration there were times when she and the former president disagreed on issues.
"He appreciated that I was not a 'yes man,'" she shared, noting she "saved him" a few times.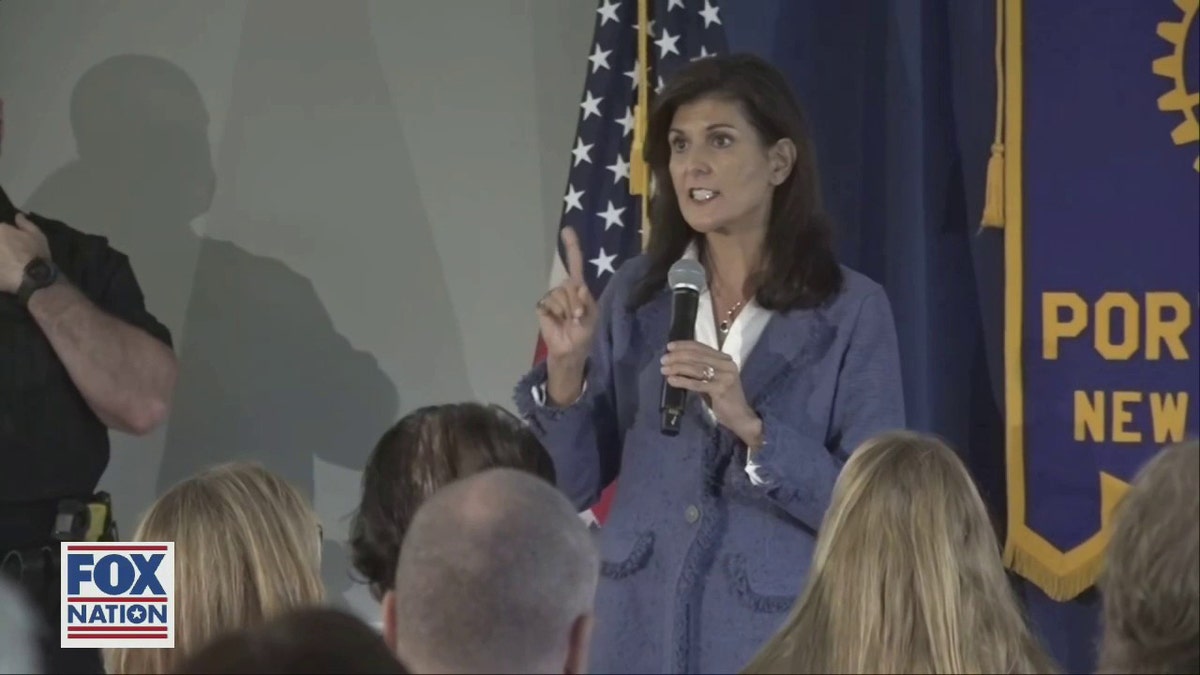 Haley also addressed a question about her trailing Trump in national polls, to which she highlighted the importance of New Hampshire in the primary process.
HALEY TEAMS UP WITH MOMS FOR LIBERTY AS THE GROUP TAKES CENTER STAGE IN THE GOP PRESIDENTIAL NOMINATION RACE
She said Iowa, New Hampshire and her home state of South Carolina decide early momentum in the primary race and suggested this momentum was enough to ultimately determine the nominee.
Haley said there could be as many as eight Republicans on the ballot in Iowa, four or five in New Hampshire then just two or three in South Carolina.
The former South Carolina governor urged voters to do their part to help her stay in the race through New Hampshire, and she vowed to carry the fight to win in South Carolina.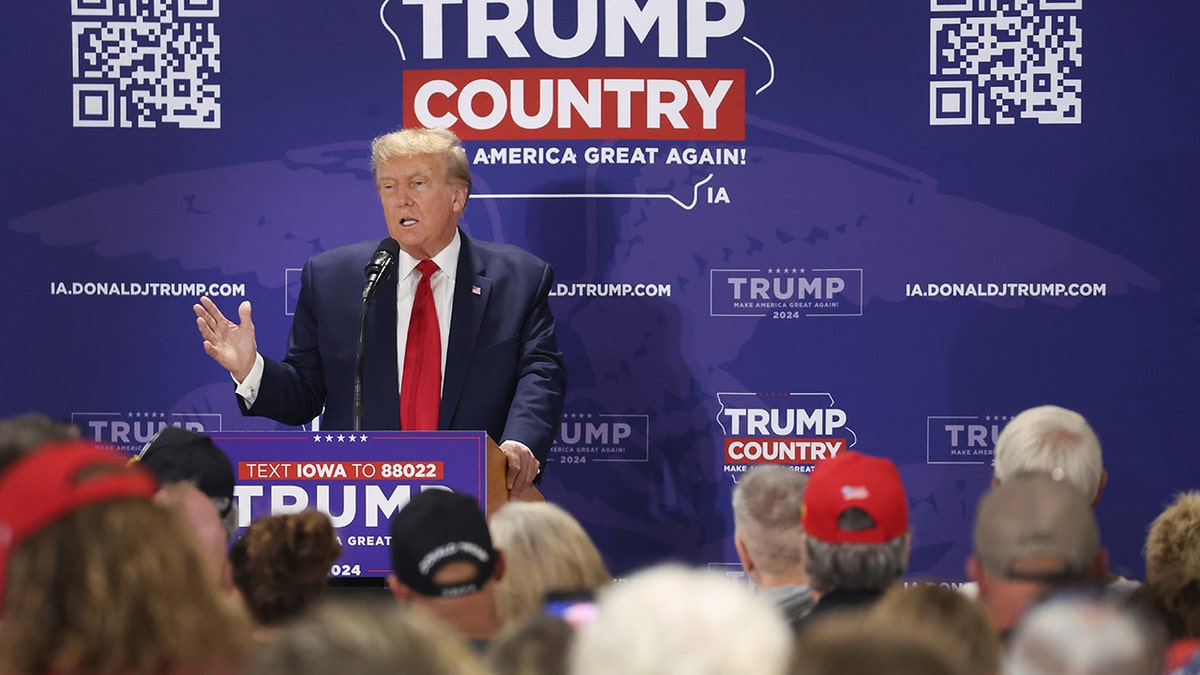 Trump has vowed he would end the war between Ukraine and Russia if elected through stern negotiations.
He currently leads the GOP primary field in national polls by as much as 50% or more. He saw his support slip some with his notable absence from the first debate, and Haley suggested he would see another drop if he does not participate in next week's Republican debate. 
CLICK HERE TO GET THE FOX NEWS APP
Trump is trailed by Florida Gov. Ron DeSantis, who is in second place, while Haley has climbed to third in some polls.
The second Republican National Committee debate will be hosted by FOX Business on Wednesday, September 27.
Get the latest updates from the 2024 campaign trail, exclusive interviews and more at our Fox News Digital election hub