World
North Korea says it will launch its first military spy satellite in June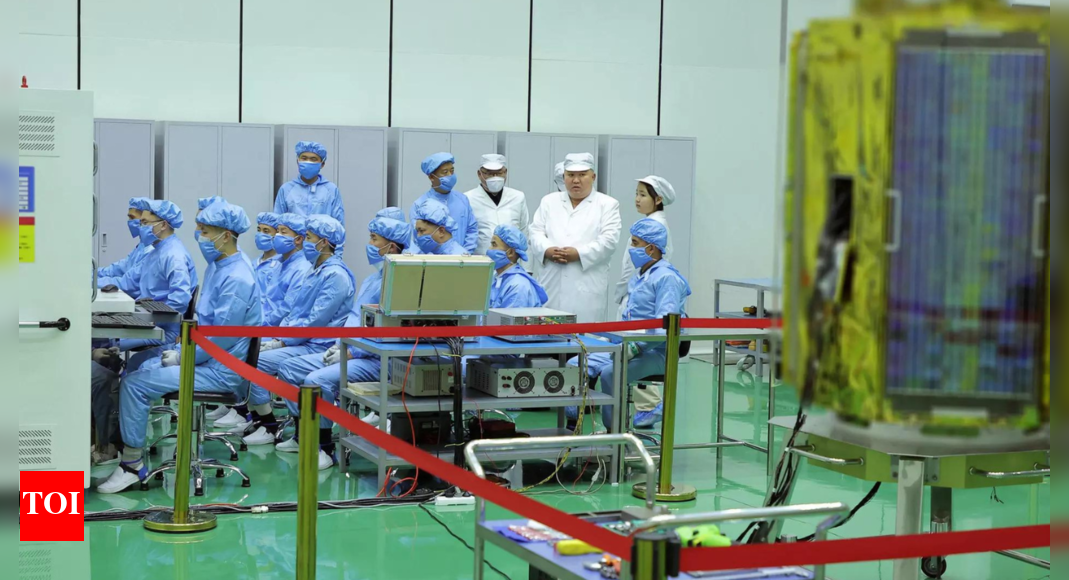 SEOUL: North Korea will launch its first military reconnaissance satellite in June for monitoring US military activities, state media KCNA reported on Tuesday.
In a statement carried by the KCNA news agency, Ri Pyong Chol, vice-chairman of the Central Military Commission of the ruling Workers' Party, denounced joint military exercises by the United States and South Korea as openly showing their "reckless ambition for aggression."
US and South Korean forces have carried out various training exercises in recent months, including what they said were the biggest joint live-fire exercises last week, after many drills were scaled back amid Covid-19 restrictions and hopes for diplomatic efforts with North Korea.
North Korea's Ri said the drills required Pyongyang to have the "means capable of gathering information about the military acts of the enemy in real time."
"We will comprehensively consider the present and future threats and put into more thoroughgoing practice the activities for strengthening all-inclusive and practical war deterrents," Ri said in the statement.
Nuclear-armed North Korea has said it has completed development of its first military spy satellite, and leader Kim Jong Un has approved final preparations for the launch.
The statement did not specify the exact launch date, but North Korea has notified Japan of the planned launch between May 31 and June 11, prompting Tokyo to put its ballistic missile defences on alert.
Japan has said it would shoot down any projectile that threatens its territory.
"(North Korea's) satellite launches incorporate technology that is almost identical and compatible with those used for ballistic missiles, and regardless of the designation used by North Korea, we believe that the one planned for this time also uses ballistic missile technology," Japan's Chief Cabinet Secretary Hirokazu Matsuno said on Tuesday.
A US State Department spokesperson said on Monday any North Korean launch that uses ballistic missile technology, including those used to put a satellite in orbit, would violate multiple
United Nations
resolutions.
The launch would be the North's latest in a series of missile launches and weapons tests, including one of a new, solid-fuel intercontinental ballistic missile last month.
Analysts say the satellite will improve North Korea's surveillance capability, enabling it to strike targets more accurately in the event of war.