World
Proud Boys: Proud Boys member who disappeared ahead of his sentencing in the January 6 attack has been arrested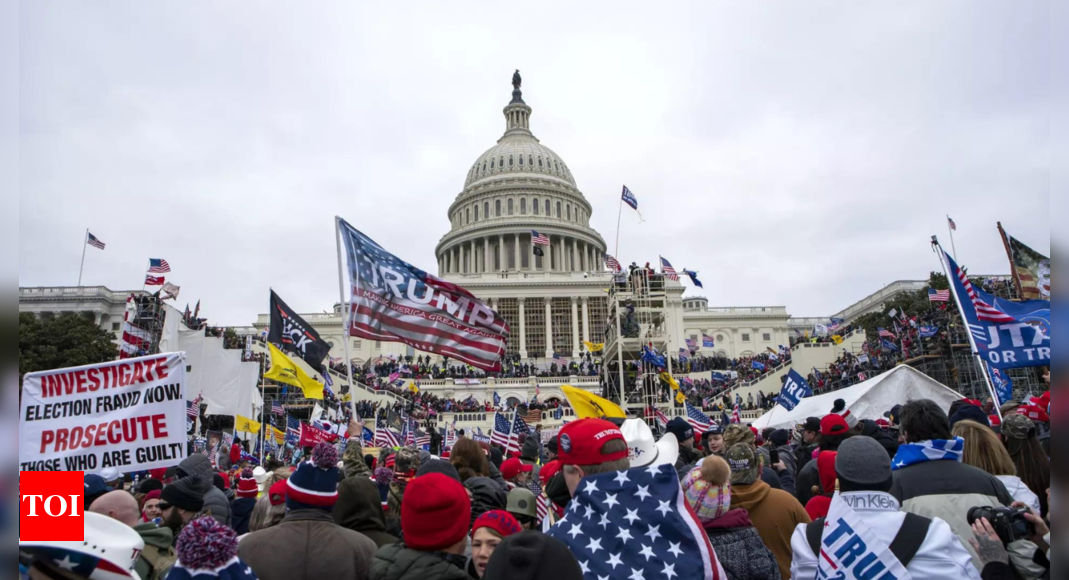 WASHINGTON: A member of the Proud Boys extremist group who disappeared days before he was supposed to be sentenced for his role in the US Capitol riot has been arrested, the
FBI
said Friday. Christopher Worrell, of Naples, Florida, was on house arrest when he went missing last month ahead of his sentencing hearing in Washington, where prosecutors were seeking 14 years behind bars on convictions for assault, obstruction of Congress and other offenses.
Andrea Aprea, a spokesperson for the FBI office in Tampa, confirmed Worrell's arrest, but said she had no further details. Jail records show he is at the Collier County Jail, but a spokesperson for the Collier County Sheriff's Office referred all questions to the FBI.
Worrell's attorney, William Shipley, didn't immediately return a phone message on Friday.
Worrell, 52, had been on house arrest in Florida since his release from jail in Washington in November 2021, less than a month after a judge substantiated his civil-rights complaints about his treatment in the jail. US District Judge Royce Lamberth found Worrell's medical care for a broken hand had been delayed, and held DC jail officials in contempt of court.
He was convicted after a bench trial in May of assaulting officers with pepper spray gel as the mob of
Donald Trump
supporters attacked the Capitol on January 6, 2021. Authorities say Worrell, dressed in tactical vest, bragged that he "deployed a whole can" and shouted insults at officers, calling them "commies" and "scum."
Prosecutors say Worrell then lied on the witness stand at trial, claiming that he was actually spraying other rioters. The judge called that claim "preposterous," prosecutors said in court papers.
Worrell's lawyer wrote in court papers that his client brought the spray gel and tactical vest to Washington for defensive purposes because of previous violence between Proud Boys and counter-protesters. His lawyer wrote that the chaotic scene at the Capitol "could have contributed to misperceptions creating inaccuracies" in Worrell's testimony at trial.
More than three dozen people charged in the Capitol attack have been identified by federal authorities as leaders, members or associates of the Proud Boys, whose members describe it as a politically incorrect men's club for "Western chauvinists."
Former Proud Boys national chairman Enrique Tarrio was sentenced earlier this month to 22 years in prison – the longest sentence that has been handed down in the January 6 attack. Tarrio and three Proud Boys associates were convicted of seditious conspiracy and other crimes for what prosecutors said was a plot to stop the transfer of power from Trump to Democrat
Joe Biden
.
More than 1,100 people have been charged with federal crimes in the January 6 riot. More than 650 have been sentenced, with approximately two-thirds receiving time behind bars, according to an Associated Press review of court records.