Opinion
'Secrets of Prince Andrew' reveals untold story about scandal-ridden royal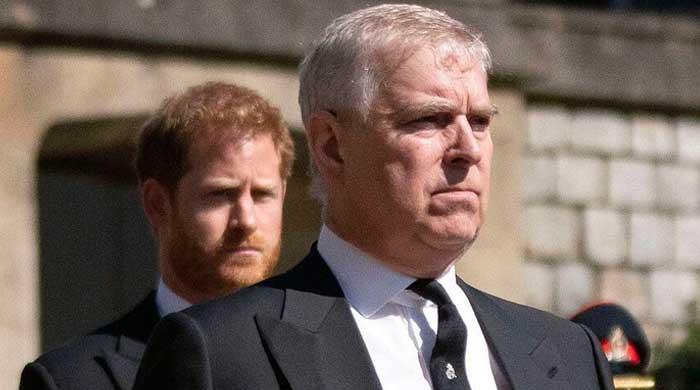 "Secrets of Prince Andrew," anew documentary about the Duke of York, has revealed why King Charles III's younger brother has always been considered the late Queen Elizabeth's "favorite" child as well as the original surplus prince.
Scandal-ridden Andrew was always rumoured to be the long-reigning monarch's most loved and most treasured son, despite not being the firstborn.
British biographer Andrew Lownie said: "We know from Prince Harry that the 'spare' creates an idea of resentment and jealousy." 
"[Prince] Andrew was an accident waiting to happen for years," he added.
The 63-year-old, as the third child of the Queen who breathed her last in September 2022 at the age of 96, was second in line to the throne at the time of his birth in 1960.
"His birth was celebrated as he was the next male heir, despite [his sister Princess] Anne being [born] second," journalist Dickie Arbiter claimed in the documentary.
"If [King] Charles died, then Andrew would be the one directly in line to succeed him."
He added that the queen had already settled into her life as a mother by the time Andrew came along, as she had given birth to Anne in 1950 and Charles just two years earlier.
"Courtiers" author Valentine Low interjected and pointed out how she was an "indulgent" mother to Andrew, and with him, she could "sit back a bit" to enjoy motherhood.
"She was a slightly absent mother to her older children," Low said.
"'I can read him bedtime stories,'" the writer noted of what the monarch allegedly said during Andrew's childhood.
"Charles' future was ordained and this set up tensions between Andrew and Charles. He thought Andrew had an easier ride at life," Lownie said.
He remarked how Andrew was a prankster in his youth and "was indulged in the ways that the other children weren't because boundaries were never set for him."
"Everyone talks about him not growing up. He's a sort of Peter Pan figure and has been emotionally stunted," Lownie said.
"One thing in the royal family is that you don't show emotion in public," Arbiter said, adding that when Charles married the late Princess Diana in 1981, Andrew was barely 21 years old.
"This signified that marriage means children and children means that [Andrew] would be dropping down in line of succession. Psychologically, he found that the status as the 'spare' was unmistakable," the royal expert went on.
Princess Beatrice and Princess Eugenie's father's scandals, such as his affiliation with dead convicted pedophile Jeffrey Epstein, as well as the past lawsuit filed against him by victim Virginia Roberts Giuffre, have plagued much of his life.
The doc also notes that when the Queen passed away, Andrew lost her as his "safety net" regarding the various accusations against him.
"Her death was almost unimaginable and the whole nation sort of thought that she would live forever," said Goodwin
"Andrew's life is going to be much harder now that the queen is dead. She was his champion and was the person who found him irresistible," she said.
"Charles clearly finds him unsympathetic, and Andrew doesn't have a lot of friends left in the royal family," The "Victoria" creator added.