Top Stories
Spanish Socialists under pressure in key regional elections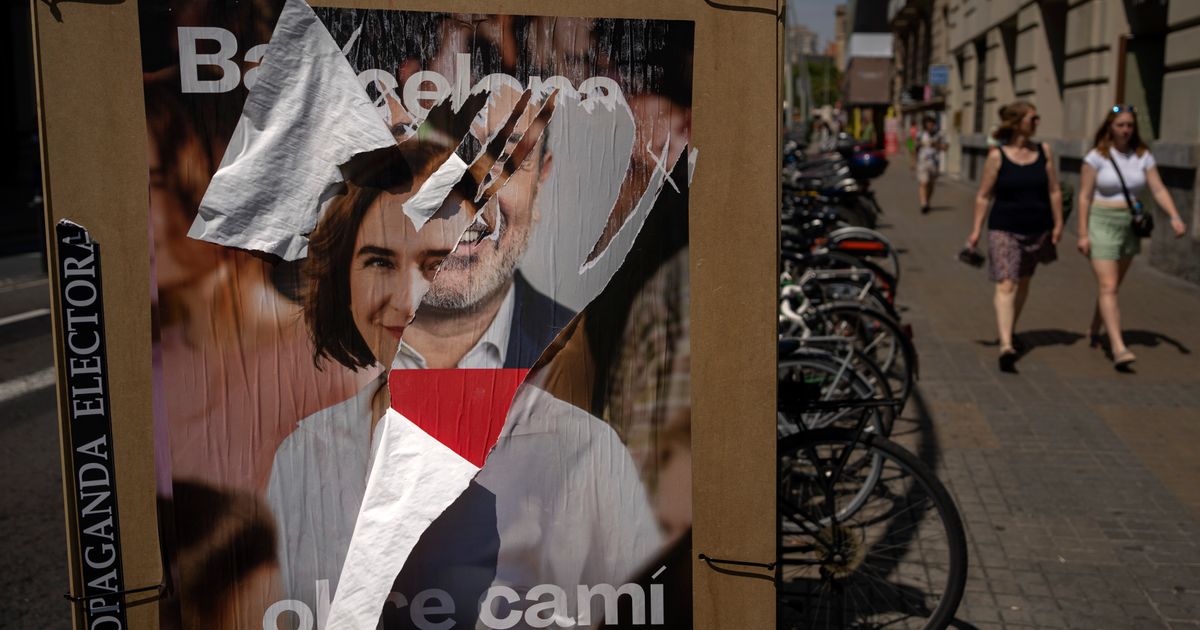 MADRID (AP) — Spain goes to the polls on Sunday for local and regional elections seen as a bellwether for a national vote in December, with the conservative Popular Party steadily gaining ground on the ruling Socialists in key regions.
Spain's 17 regional governments, plus two autonomous cities, have enormous power and budgetary discretion over education, health, housing and policing. Twelve of them and the two cities will be contested on Sunday. Other key battles include the selection of mayors for the country's two largest cities, Madrid and Barcelona.
Polls released on Monday by Spain's CIS public research institute showed the Spanish Socialist Workers Party, or PSOE, is just 0.3 percentage points ahead of the Popular Party in the regional vote, compared with the 5.14-point gap the party achieved in the last regional election in 2019. Researchers surveyed 4,549 adults across Spain between May 16-18 with a 1.5-point margin of error.
The electoral campaign has been marred by episodes of attempted postal vote fraud in several small municipalities, as well as the exclave of Melilla. As a result, police have made 30 arrests so far.
Politics professor Sandra León says the PSOE-led central government is struggling to persuade voters of its economic prowess, despite record figures for new jobs and policies that mean Spain has some of Europe's lowest inflation and energy prices. The Popular Party, or PP, is also hoovering up centrist votes from the fading Citizens party and trying to curry favor with disillusioned far-right voters, she added.
"Although these are regional and local elections, the implications for national elections of the current electoral campaign are massive," said León, who works at Madrid's Carlos III University. "The Popular Party is gaining more leverage."
A decision by the Basque nationalist party EH Bildu to put forward candidates convicted of terrorism and murder for election has also stirred controversy.
EH Bildu later retracted the decision following a public outcry against the inclusion of seven members of the former Basque militant group ETA. This caused a headache for PSOE, which has relied on EH Bildu cooperation to pass legislation in support of its minority coalition with the far-left United We Can.
In Madrid, the hugely popular Isabel Díaz Ayuso is seeking re-election for a third time as regional president on a populist, libertarian platform that frames her as a direct opponent of Spain's Prime Minister Pedro Sánchez.
Ayuso's provocative comments on racism, abortion and her rivals are nothing new. She has previously called Sánchez's junior coalition partners United We Can, "worse than coronavirus," said feminists are "spoiled brats who aspire to be drunk and alone," and that many medical professionals "just don't want to work." This has put her at odds with the leadership aims of PP leader Alberto Núñez Feijóo, who has attempted to appeal to a wider range of voters.
"Ayuso is trying to occupy the extreme-right space that at the moment Vox is occupying. And this is also in view of the next general elections," said Nagore Calvo Mendizabal, a senior lecturer in Spanish and European studies at King's College London, referring to Spain's main far-right political movement. The PP has relied on Vox to pass legislation in several Spanish regions since 2019, but is trying to gain an absolute majority to rule outright in Madrid.
One exception to the difficulties that the Socialists face nationwide is in Spain's second-largest city, Barcelona, said Ignacio Jurado, a political expert whose research focuses on elections in Spain.
"While PSOE is losing support nationwide, it seems that Catalonia is possibly the place where it's growing," he said. "I think it can also be a good indication of how the independence issue has lost leverage."
Politics in Barcelona had until recently centered around the issue of Catalan independence, following a referendum held on Oct. 1, 2017 ruled illegal by Spain's Constitutional Court judges. Since Sánchez extended an olive branch to secessionist parties in return for votes on key policies, the issue has waned in importance.
Current mayor Ada Colau is running neck-and-neck with the Socialists, her coalition partners.
But across the country, debates have focused on personalities rather than policies, Jurado said.
"The more polarized the country is, the less connected to actual performance the assessments of people are going to be," he said, referring to voters' apparent disinterest in Spain's positive post-pandemic economic performance compared to its neighbors.
With contests coming down to very slim margins in regions like Aragon and the Balearic Islands, the 17.6% of voters who declared themselves undecided in the last opinion poll will have an outsize role in deciding the outcome.
"The margins of victory look in many places quite narrow. Very few votes can determine the results," said Jurado.