Technology
Supreme Court looks at state regulation of social media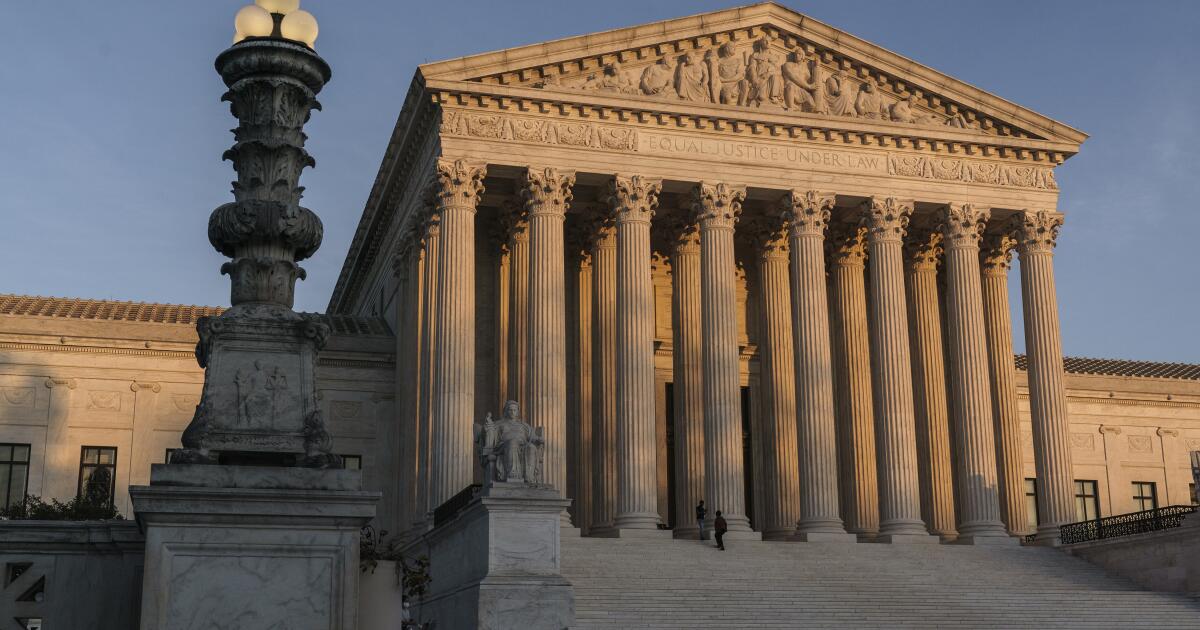 WASHINGTON — 
The Supreme Court said Friday it will rule on how the 1st Amendment applies to social media and decide whether Texas and Florida can impose heavy fines on Facebook, YouTube and other popular sites for allegedly discriminating against conservatives.
The justices said they would review the new and never-enforced laws from the two largest Republican-controlled states and decide whose rights to free speech are at stake.
Texas lawmakers said the social media sites were conspiring to censor conservative voices and views, sometimes at the behest of the Biden White House.
Texas Gov. Greg Abbott said "conservative speech" was under threat. "It's now the law that conservative viewpoints in Texas cannot be banned on social media," he said upon signing the bill in 2021.
Florida Gov. Ron DeSantis said his state's law would hold accountable the "Big Tech censors" who "discriminate in favor of the dominant Silicon Valley ideology."
The law, adopted before billionaire Elon Musk purchased Twitter and changed its name to "X," applies to social media sites with more than $100 million in annual revenue or more than 100 million users.
It authorizes suits for damages for "unfair censorship" and large fines if a social media site "deplatforms" a candidate for office, as happened for a time to former President Trump after he continued to spread false claims about the 2020 election.
Both state laws ran into 1st Amendment challenges from the tech industry, and the Supreme Court put them on hold last year in a 5-4 order.
"Throughout our nation's history, the 1st Amendment's freedoms of speech and press have protected private entities' rights to choose whether and how to publish and disseminate speech generated by others," lawyers for the social media sites said in the Texas appeal.
At issue is the basic legal status of social media sites. Are they private companies with full free-speech rights to shape their content, similar to a newspaper or TV network?
Or are they are "common carriers," like telephone companies, with a duty to be equally open to all views and subject to government regulation?
Until now, the 1st Amendment and federal law have been understood to protect free speech online by forbidding regulation by the government or through lawsuits against social media platforms.
But Justice Clarence Thomas has suggested the "dominant digital platforms" sites should be seen as common carriers subject to regulation.
"There is a fair argument that some digital platforms are sufficiently akin to common carriers or places of accommodation to be regulated," he wrote when the court dismissed a case called Biden vs. Knight. Google and Facebook have an enormous reach, he said. "Much like with a communications utility, this concentration gives some digital platforms enormous control over speech."
Netchoice, a coalition of big internet firms that includes Amazon, Google and Meta, sued to block both laws along with the Computer & Communications Industry Assn.
The two federal appeals courts in the South, speaking through Trump appointees, divided on the free-speech issue.
U.S. Appellate Judge Kevin Newsom, speaking for the 11th Circuit Court in Atlanta, blocked most of Florida's law from taking effect on the grounds it was unconstitutional.
The 1st Amendment "constrains government actors and protects private actors," he said. Social media sites are private companies, and "put simply, with minor exceptions, the government can't tell a private person or entity what to say or how to say it."
Shortly after Florida adopted its law, Texas passed a measure that says a social media platform with more than 50 million users in the United States "may not censor … or otherwise discriminate against expression" of users based on their viewpoint.
The targets of the law appear to include YouTube, Instagram and TikTok as well as Facebook and X, formerly Twitter. Violators could be subject to daily fines as well as suits brought by Atty. Gen. Ken Paxton.
U.S. Appellate Judge Andrew Oldham, speaking for the 5th Circuit Court in New Orleans, upheld the Texas law on the grounds the state sought to protect the free speech rights of Texans.
A former counsel to Abbott and a law clerk to Justice Samuel A. Alito Jr., Oldham said it is a "rather odd inversion of the 1st Amendment" to say the social media platforms have a "right to muzzle speech…We reject the idea that corporations have a freewheeling 1st Amendment right to censor what people say."
Both state measures also require social media sites to disclose how they decide on removing information or users. That part of the Florida law was not blocked by the lower courts.
Last year, the Supreme Court appeared closely split on the issue. The justices put the Texas law on hold while the appeals continued.
Social media sites insist they are merely exercising "editorial judgment" to remove objectionable material.
They argued it was both unconstitutional and practically impossible for the website to give individualized explanations for every item that is removed.
During six months in 2018, "Facebook, Google, and Twitter took action on over 5 billion accounts or submissions—including 3 billion cases of spam, 57 million cases of pornography, 17 million cases of content regarding child safety, and 12 million cases of extremism, hate speech, and terrorist speech," they told the court.
On Friday, the justices said they had agreed to review both laws. They will hear arguments early next year. The Florida case is Moody vs. NetChoice while the Texas case is NetChoice vs. Paxton.
Trump and 16 Republican-led states filed friend-of-court briefs urging the justices to uphold the Florida law.
The concern over social media is not limited to conservative states.
Last year, the California Legislature adopted measures to protect children and teens online and to require social media sites to disclose their "content moderation practices" involving hate speech, racism, extremism, disinformation and harassment.
"California will not stand by as social media is weaponized to spread hate and disinformation that threaten our communities and foundational values as a country," Gov. Gavin Newsom said when he signed the bill. "Californians deserve to know how these platforms are impacting our public discourse, and this action brings much-needed transparency and accountability to the policies that shape the social media content we consume every day."