Politics
The Hitchhiker's Guide to Getting a Debt Ceiling Deal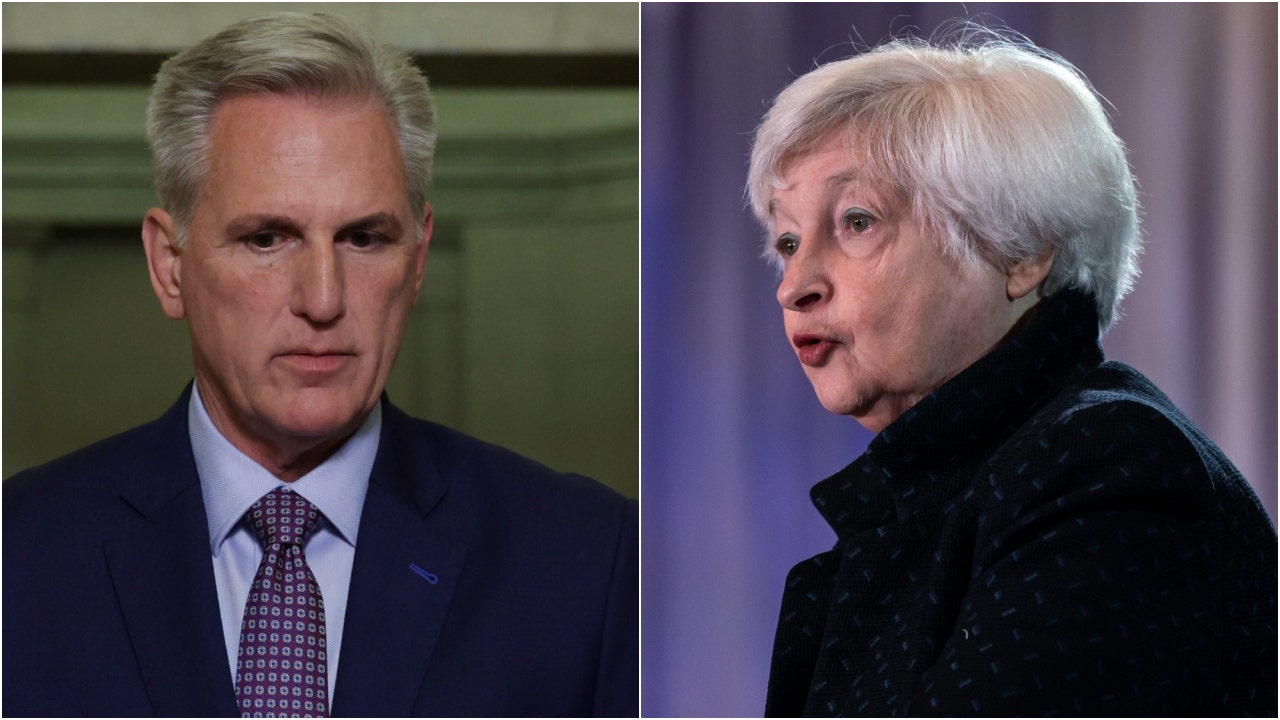 The calendar may not read June 1.
But it's practically June already. 
"Legislative June."
It's kind of like how many regard June 1 to be the start of summer – even if the meteorological beginning of summer isn't until June 21.
DEBT CEILING CRYSTAL BALL: DEAL UNLIKELY OVER NEXT COUPLE OF DAYS
Treasury Secretary Janet Yellen says early June is the deadline for Congress to lift the debt ceiling. After that, the government may struggle to pay its bills. 
A deal could emerge soon. But we're not there yet. 
A chasm existed just a few days ago.
"We're miles apart," lamented Rep. Garret Graves, R-La., the lead GOP negotiator on Tuesday. "Absolutely our biggest gaps is on the numbers. My interpretation of their position that they fail to recognize or fail to cede to the fact that we are in a spending trajectory right now that is absolutely unstainable."
In fact, Graves even likened the talks with White House counselor Steve Ricchetti, Director of Legislative Affairs Louisa Terrell and Budget Director Shalanda Young to trying "to buy a used car."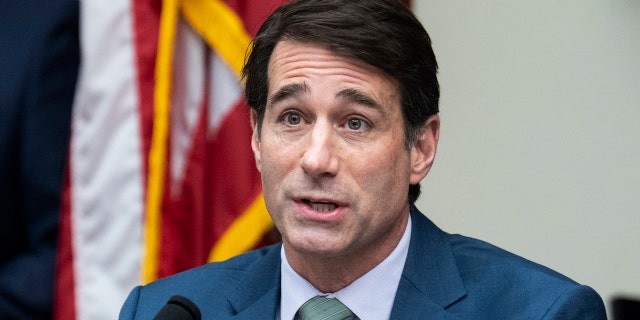 "They're going to say, 'Well, I've got to go talk to my manager. Oh, sorry. The manager won't drop the price. But he'll throw in car mats.' That doesn't do it," said Graves. "I feel like we've been through a few of those iterations, which is inappropriate. We need to be able to have empowered negotiators in the room."
Then, the pace seemed to accelerate. That's typical in these circumstances. Things wax and wane.
Fox was told early Thursday a potential deal was in reach.
THE HITCHHIKER'S GUIDE TO CRUNCH WEEK ON THE DEBT CEILING
"I don't know if this is the final, final," said one senior House source. But the source noted they were close.
House Speaker Kevin McCarthy, R-Calif., cut House members loose from Washington on Thursday morning for the Memorial Day recess. Memorial Day is one of the most important periods for lawmakers to be back in their districts. They appear in Memorial Day parades, give speeches at the American Legion, etc. But lawmakers are on standby to race back to Washington if there's a bill on which to vote. The House is scheduled to be out of session next week. The Senate is out this week, but scheduled to return next week.
Nothing will infuriate lawmakers any more than having them tethered to Washington with no votes scheduled. Also, Fox was told that getting Members away from each other could help. It would tamp down potential dissent.
That said, it's easier to whip a vote if everyone is present in DC.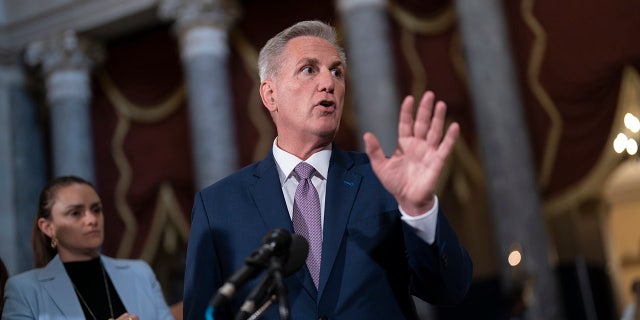 "You can look people in the eye," said one lawmaker who's a part of a House whipping operation.
When a vote may come is unclear. But Fox received a fascinating hand signal early Thursday morning. 
Congressional Republicans originally didn't have any practices scheduled next week for the upcoming Congressional baseball game in June at Nats Park. Yet Fox was told the GOP reserved the field where the team practices for Wednesday, May 31 and Thursday, June 1.
In other words, House leaders hope they could get a deal into form over the weekend and recall lawmakers back in the middle of next week to vote. Thus, the Republican baseball team could practice if the players are in town.
IRS COMMISSIONER DENIES INTERVENING TO RETALIATE AGAINST WHISTLEBLOWERS CONNECTED TO HUNTER BIDEN COMPLAINT
But things devolved quickly Thursday.
In the early afternoon, it was doubtful an agreement was imminent. 
"We're not quite in that zone yet," said House Financial Services Committee Chairman Patrick McHenry, R-N.C., who has emerged as one of the lead negotiators for Republicans. "Everything is sensitive at this moment. Balance has to be struck. And there's a lot more work that has to be done. But the work that we're doing centers on a shorter and shorter array of issues."
But by late Thursday afternoon, McHenry didn't seem as optimistic.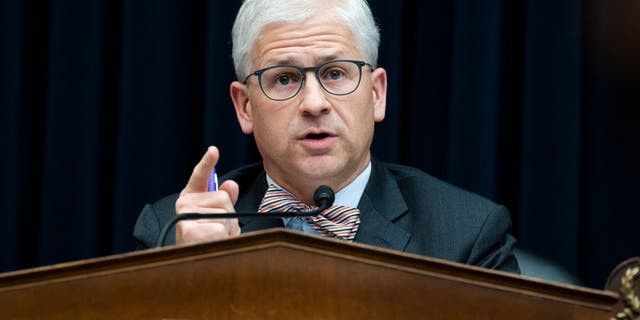 "There's an understanding from both teams that we have serious issues still to work out and come to terms with. That's going to take some time," said McHenry. "There's no flexibility and so the pressure is on and the White House recognizes that. We recognize that. But there are certain terms that have to be met for this to make its way through the House of Representatives."
House conservatives and members of the Freedom Caucus got wind of what a prospective deal between President Biden and McCarthy may look like Thursday morning. Their reaction wasn't pretty. Many Republicans refuse to budge from the debt ceiling bill House okayed last month. 
Rep. Ralph Norman, R-S.C., said it was "idiotic to accept anything" less than the House bill.
"I think it's an exit ramp that's about five exits too early," said Rep. Chip Roy, R-Tex. "It's going to be a substantial price to get my vote."
Republicans carped for weeks that President Biden wouldn't negotiate with the Speaker. Now negotiations are underway. Yet some Republicans don't like the biproduct. 
"I think if the Speaker negotiates with the President, the Speaker will find out there's a lot of Republicans who won't be agreeing with the Speaker," said Rep. Byron Donalds, R-Fla. "If it's a package that I can't support, I'm not voting for that. And I think there would be a lot of Republicans that would agree with that." 
It was always believed that any debt ceiling deal requires the proper formula of Democratic and Republican votes. But Democrats can't accept many issues pushed by Republicans.
Democrats want to freeze spending at this year's levels. Republicans want to cut spending to 2022 levels.
Democrats are willing to vote yes. But they won't carry most of the freight.
"The only way to get out of this is with a bipartisan resolution," said House Minority Leader Hakeem Jeffries, D-N.Y. "So that means that Democratic priorities will necessarily need to be a part of any resolution of this default crisis."
Republicans insist on increasing defense spending. Many Democrats want to trim Pentagon money. 
Therein lies the rub.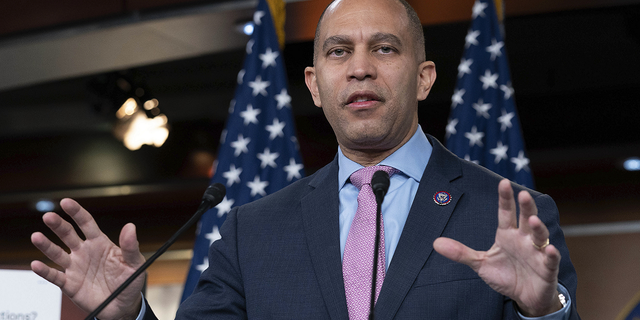 "I am not part of the Republican caucus. And I believe that Kevin McCarthy needs to understand that he is not entitled to votes from a party that he does not belong to. And if he wants them, then he should negotiate for them," said Rep. Alexandria Ocasio-Cortez, D-N.Y.
A senior House Democratic source who understands where Democratic support and opposition to the bill lies told Fox that it is impossible to judge how many Democrats may be willing to vote for any bill.
McCarthy promised members to have three days to review legislative text once a deal is cut. But the Democratic source wondered if Republicans might rebel. Thus, Democrats would withhold their support. 
And around it goes.
We are seeing McCarthy speak multiple times a day now before cameras and as he comes and goes from his office. Those of us in the press corps embrace this. The more access, the better. McCarthy even did an impromptu, one-one-one, on-camera interview with yours truly near the House floor late Wednesday afternoon.
On Thursday morning, McCarthy spoke when he arrived at the Capitol at 8:38 am et. Then he appeared on Fox's air at 9:30 am. McCarthy again spoke to the press corps outside the Capitol just before 10 am et. 
The frequency of McCarthy's comments serve as a political barometer. President Biden wasn't speaking publicly. So McCarthy filled the void and seemingly won some of the messaging war. Such a tactic may gin up the base and keep GOP members energized. But now that it's time to cut a deal, problems emerge.
As we say, this is always about the math.
"McCarthy's math sucks, man," opined George Washington University political science professor Casey Burgat. "It always did. It was always going to be this way."
Burgat noted how precarious these circumstances were for the House and McCarthy in particular.
"We are up against a deadline that we haven't seen before and the numbers don't support it," said Burgat.
Here are a few scenarios: 
Blue sky: The sides forge a deal over the weekend. Text appears early next week. Lawmakers have three days to consider it (and attend the Congressional baseball practice). The House votes in the middle of next week or by next weekend.
Dark sky: There's no agreement and this bleeds well into next week, pressing up against the early June debt ceiling deadline. McCarthy never recalls the House. Members don't attend baseball practice. 
Even darker sky: Mr. Biden and McCarthy secure a deal. But neither can cajole the right cocktail of Democrats and Republicans to vote for it. Blame explodes.
CLICK HERE TO GET THE FOX NEWS APP
As we say, the calendar is May. But it's already "legislative June."
Perhaps the sides can get it solved before the Congressional baseball game on June 14.