Politics
White House says House GOP proposed CR would eliminate border agents, trigger 'windfall for drug cartels'
EXCLUSIVE: The White House says the continuing resolution being contemplated by House Republicans to continue funding the government would eliminate 800 border agents and trigger "a windfall for drug cartels." 
Congress is currently negotiating a continuing resolution to extend the current year's funding, but without passing a deal by Sept. 30, it risks sending the government into a partial shutdown. 
HERE'S WHAT'S IN THE HOUSE REPUBLICAN BORDER BILL TIED TO GOV'T FUNDING FIGHT
Fox News Digital obtained a memo from White House deputy press secretary and senior communications adviser Andrew Bates titled: "Extreme House Republicans threaten to shut down the government unless their extreme agenda is followed."
Bates starts the memo by referencing a series of sanctions the Biden Administration imposed against individuals and entities for their role in drug trafficking.
"While President Biden is focused on holding drug traffickers accountable and disrupting the flow of illicit drugs, House Republicans are proposing an extreme continuing resolution that would eliminate 800 CBP agents and officers, allowing 50,000 pounds of cocaine, more than 300 pounds of fentanyl, more than 700 pounds of heroin, and more than 6,000 pounds of methamphetamine to enter our country," Bates wrote.
Bates wrote that Republicans have been pushing "this radical, dangerous agenda for months."
But House Republicans have been attempting to include in a CR the "Secure the Border Act" — H.R. 2 — in different versions of continuing resolutions to keep the government open past Sept. 30. The GOP bill includes significant border security measures.
The White House says that the House GOP CR would include roughly an 8% cut for most non-defense spending across the government from current spending levels and that this would force certain cuts at the Department of Homeland Security that would adversely affect border security.
"Every year of this administration, President Biden has fought for unprecedented funding to secure our border and repair the broken system he inherited from his predecessor," Bates wrote, in a swipe at former President Trump. "And every year, House Republicans have voted to stop President Biden from gaining those resources." 
Bates said Biden recently called for $4 billion in his supplemental funding request to address the "immediate needs" of the Department of Homeland Security to "safely and humanely manage the Southwest border."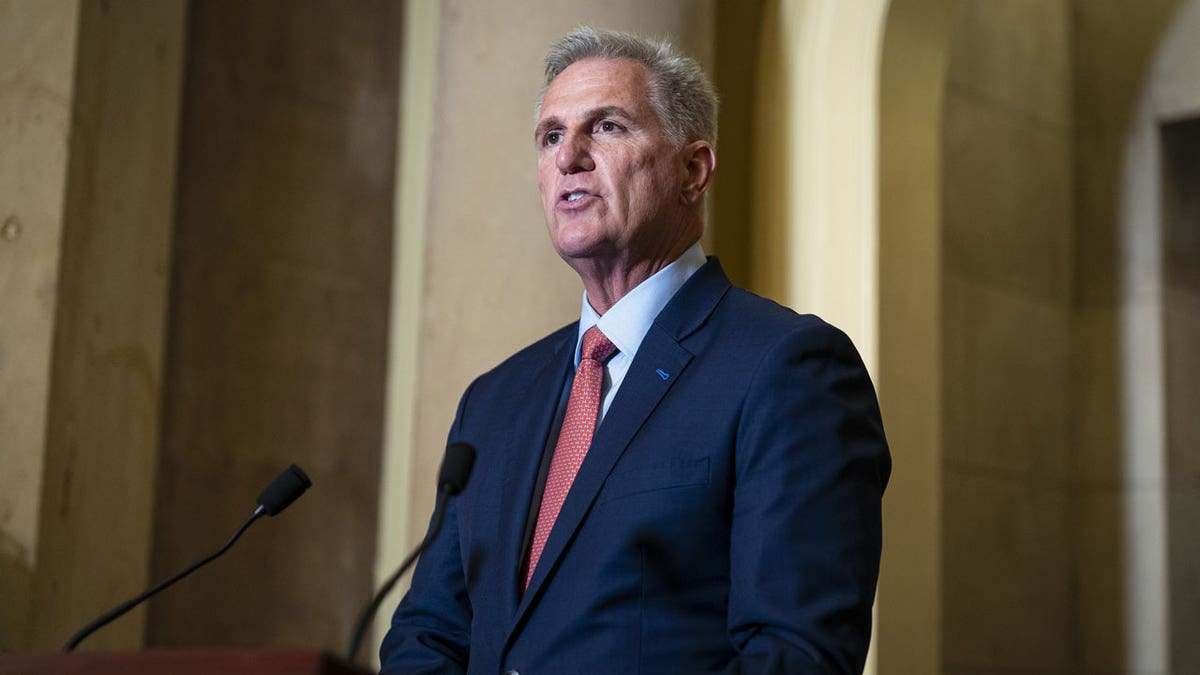 "But House Republicans aren't acting on it," Bates wrote, adding that an "Extreme House Republican Shutdown would impose enormous costs on the Border Patrol agents whose positions they want to eliminate, including forcing thousands of law enforcement officers to work without getting paid."
HERE'S HOW HOUSE REPUBLICANS ARE TRYING TO FORCE BIDEN'S HAND ON BORDER SECURITY 
Republicans note that millions of illegal immigrants have been crossing the border under the Biden administration, a vast increase from the numbers crossing when Trump handed over power.
The GOP bill would restart construction of the wall at the southern border; include a mandate for 22,000 minimum Border Patrol agents; allow for additional retention bonuses for agents;  restrict funding for processing of illegal immigrants into the U.S., and for non-governmental organizations to provide services.
Bates referenced the last government shutdown, citing a report that said border patrol agents were working without pay and federal immigration proceedings and thousands of hearings had been canceled.
"The bipartisan budget deal that both parties in both chambers of Congress and President Biden agreed to invests in our national security, including at the border. Everyone else who made that bipartisan agreement – including Senate Republicans – is honoring their word," Bates wrote.
The White House memo comes after House Republicans passed a procedural hurdle on government funding on Tuesday night after a week of infighting among GOP lawmakers.
Lawmakers voted 216 to 212 late Wednesday to advance four appropriations bills, teeing them up for debate and final vote sometime this week. 
HOUSE FINALLY PASSES KEY SPENDING HURDLE AFTER WEEK OF GOP INFIGHTING
Speaker Kevin McCarthy, R-Calif., after the bills were passed, said lawmakers would likely vote on a continuing resolution Friday after working to advance the four spending bills.
But the House GOP's current CR proposal — which would cut government spending by about 8% from this year's enacted funding levels for 30 days and includes measures from Republicans' border security bill — has been labeled a non-starter in the Democratically-held Senate.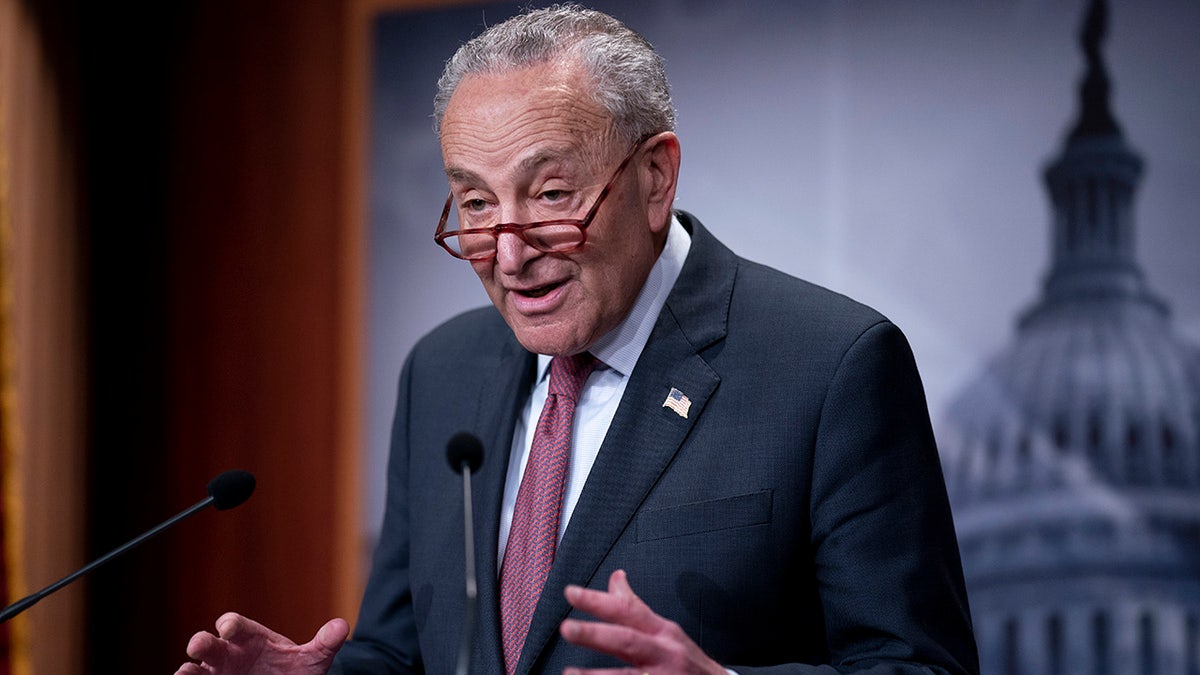 CLICK HERE TO GET THE FOX NEWS APP
The Republican immigration measure would also restrict the use of the CBP One app, which has been expanded by the Biden administration to allow migrants to make appointments to be paroled into the U.S. Separately, it would also authorize an additional $110 million in grants to law enforcement agencies in border states to increase border security and increase drone flights at the border.
The bill would also require the DHS Secretary to submit a report on whether Mexican drug cartels meet the criteria for being designated as a foreign terrorist organization, and would re-establish the Remain-in-Mexico policy, which was used by the Trump administration to keep migrants in Mexico outside of the U.S. until their hearing took place at a courtroom at the border.
The House and Senate are also still far apart on their 12 individual appropriations bills to fund the government for the next fiscal year.
Fox News' Adam Shaw and Elizabeth Elkind contributed to this report.