Bollywood
Actress Vaishnavi Gowda Shares Unseen Pics With Her Mom On Mother's Day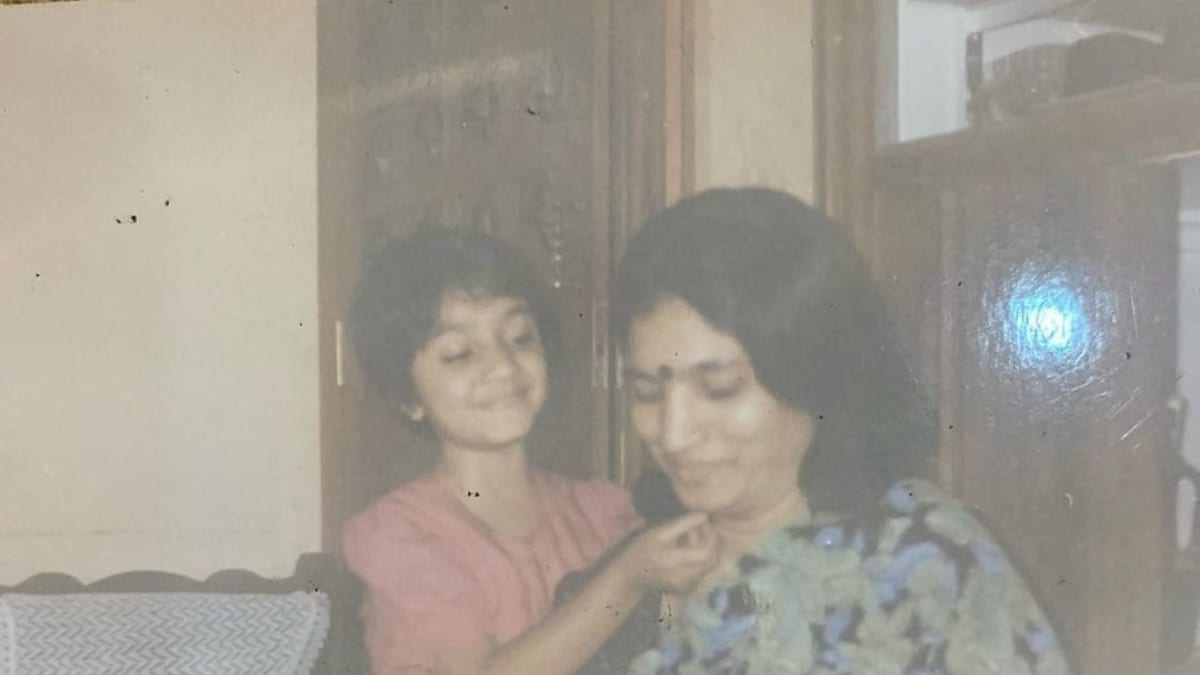 Vaishnavi Gowda recently appeared on the TV show Seetha Rama.
Former Bigg Boss Kannada Season 8 finalist and actress Vaishnavi Gowda shared an adorable picture with her mom on the occasion of Mother's Day.
Mother's Day was celebrated worldwide on May 15 to honour our mothers for their love and care, and their contributions to families as well as the society. On this special occasion, many celebrities also took to social media to express their gratitude to their mothers.
Former Bigg Boss Kannada Season 8 finalist and actress Vaishnavi Gowda has also shared a few adorable childhood pictures with her mother. The very first one shows a blurry picture, but the bonding between the mother and daughter. The picture shows the actress staring at her mother and her mother using her cell phone.
The mother-daughter duo looks so identical in this picture and Vaishnavi's mother is seen in a black saree with a golden border.
The following picture would be relatable to every girl who has ever tried their mother's saree for the first time and fallen in love with it.
On her Instagram, actress Vaishnavi Gowda also shared a separate post and wrote, "Happy Mother's Day to all the wonder women #teamvaishians". Take a look at the picture here:
The actress recently posted a photo with her mother, Yagnna Prabha, and a heartfelt post as she became an advocate. Vaishnavi Gowda's mother was dressed like an advocate, while the actress was dressed casually. She captioned the photo, "Advocate in the house. You have always taught us that age is just a number. Super proud of what you have achieved at this age. Thank you for always inspiring me."
Vaishnavi Gowda came to the limelight after she appeared in the Kannada television show Lakshana, in which she played an important cameo role. She recently appeared on the daily soap Seetha Rama, where she played the character of a divorced woman who was abandoned by her husband while she was pregnant.