Politics
AOC contradicts Biden, says economy in 'crisis' during union workers speech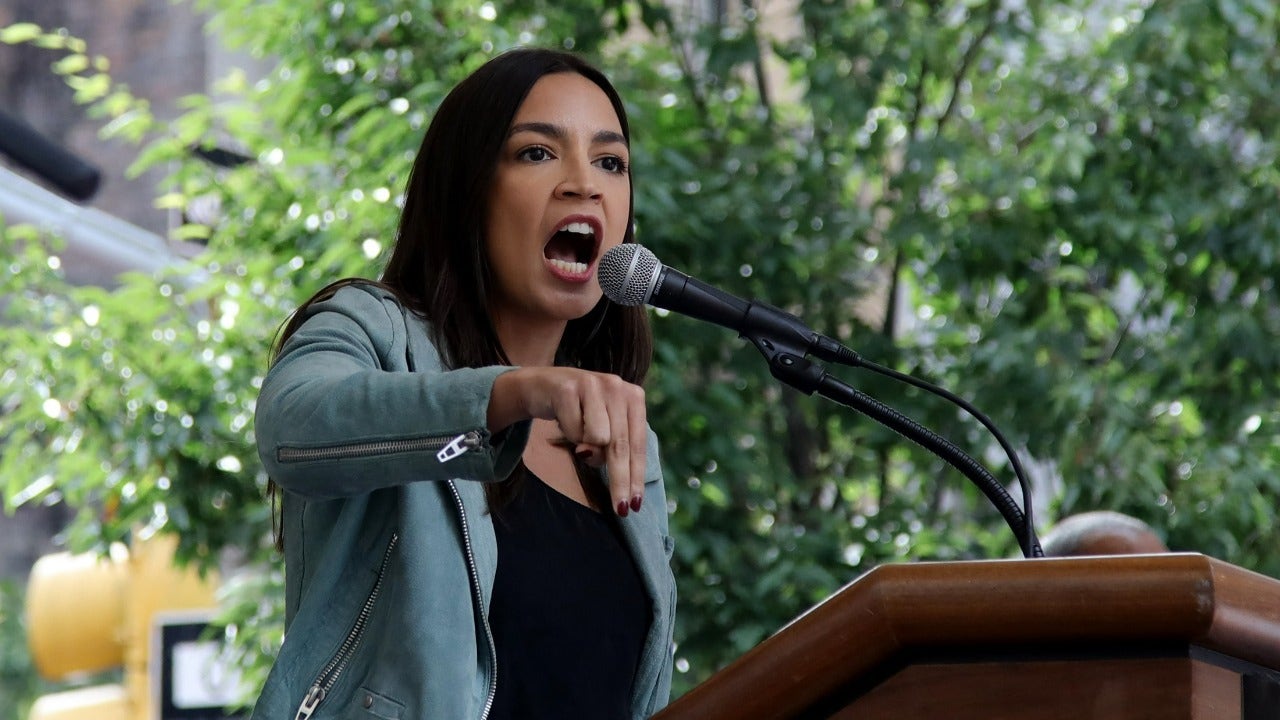 Rep. Alexandria Ocasio-Cortez, D-N.Y., said the U.S. economy was in a "crisis" on Sunday, seemingly contradicting President Biden on a core pillar of his re-election campaign. 
"Our economy is in a special kind of crisis. Our whole economy is in a special kind of crisis," the progressive lawmaker said at a union rally in Wentzville, Missouri, on Sunday. 
"Now if you ask a Washington insider or a Wall Street analyst, they will tell you, 'I don't know what you're talking about,'" she said. "They'll say, 'Look at GDP. Look at the growth rate.' They'll say, 'Look at job numbers. How are we in a crisis?'"
UAW STRIKE AGAINST DETROIT BIG THREE AUTOMAKERS COULD EXPAND
Without naming names, Ocasio-Cortez accused Washington elites and others like them of not having to make tough economic decisions before aligning herself with workers who feel the financial effects "in the callouses of our hands."
"And that's an easy thing to say for someone who primarily experiences this economy on paper – who aren't choosing between childcare and work, or medicine and rent. It's easy to say that when you're not making those decisions," Ocasio-Cortez said as workers cheered.
"Because those of us who do have to make those decisions, feel the economy in the callouses of our hands and the aches of our joints at the end of a long day, so we don't have any time left, proper time, to spend with our children or loved ones."
UAW MEMBERS HOLDING OUT 'AS LONG AS IT TAKES' AS HIGH-STAKES NEGOTIATIONS REACH DAY 3: WE ARE ALL 'SUFFERING'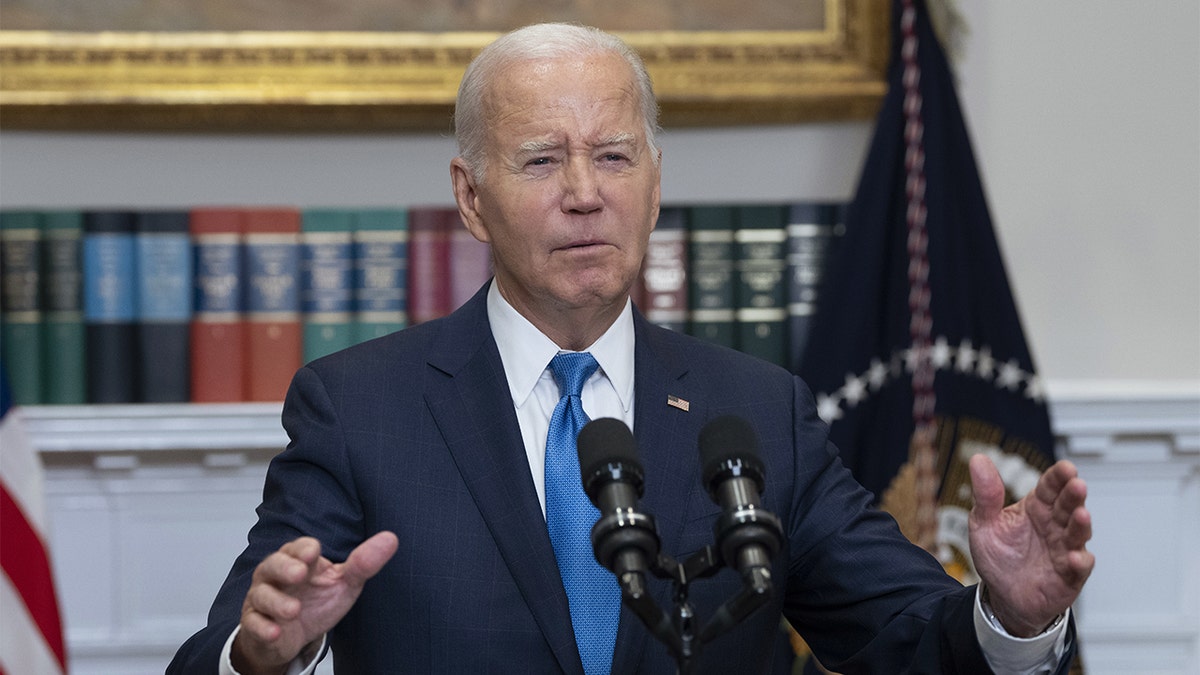 Despite not mentioning either political party, her comments still appear to land as a stinging rebuke of the Biden administration's insistence that the economy is doing well under its tenure. 
Biden allies have been so confident in the issue that "Bidenomics" has already become a well-worn term on the campaign trail as the president seeks another term in 2024. 
BIDEN'S ADVISERS FEAR TRUMP IS WINNING THE POLITICAL BATTLE AS AUTOWORKERS STRIKE 
"Since I've come to office, all they've really done is attack me and my economic plan — there hadn't been much else — even though we've created, as has been pointed out, over 13 million jobs — more jobs in two years than any president has created in a four-year term," the president said of Republicans during a speech in Maryland last week.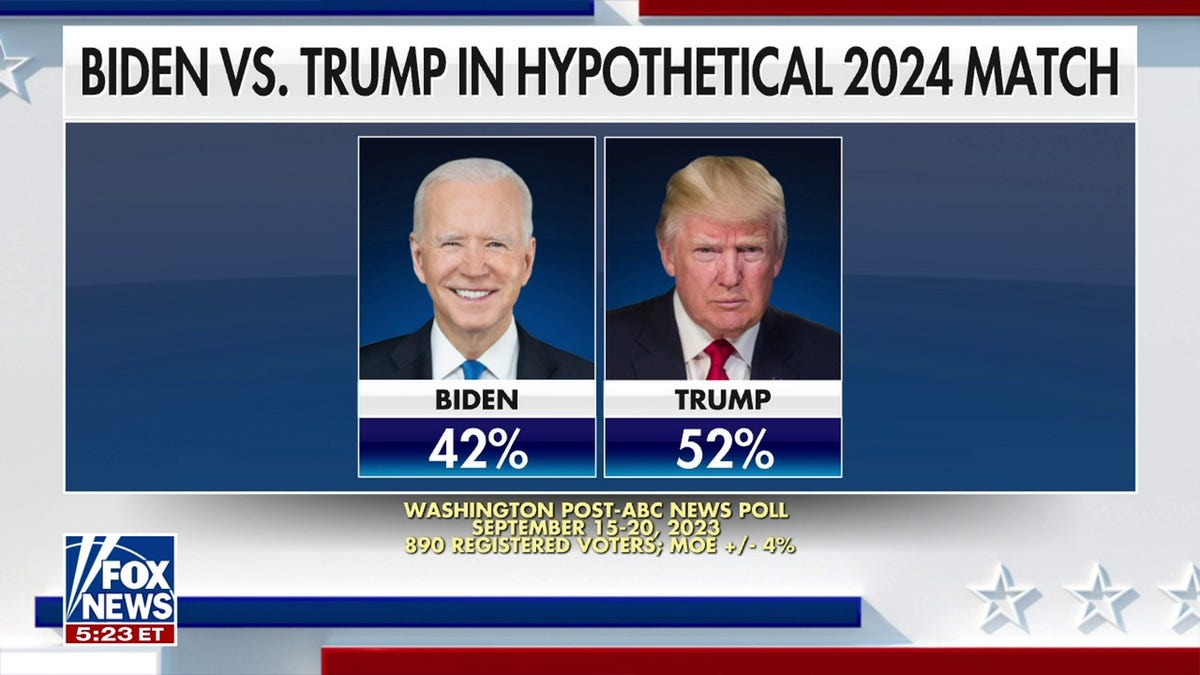 CLICK HERE TO GET THE FOX NEWS APP
"Even though we've had 19 straight months of unemployment under 4% for the first time in American history. Even though we have the lowest inflation rate of any major economy in the world, with core inflation rate the last three months at 2.4%. We got more to do, even though we've created 800,000 manufacturing jobs and a manufacturing boom we haven't seen in decades."
Meanwhile, a new Washington Post-ABC News Poll found that nearly three quarters of Americans have negative attitudes toward the state of the economy. With regard to food prices specifically, 91% of respondents said they were "not so good or poor."
Ocasio-Cortez's campaign did not immediately respond to Fox News Digital's request for comment.