Bollywood
Arnold Schwarzenegger Reacts To Cheating On Ex-Wife, Says 'It Was My Failure; If There's Oscar…'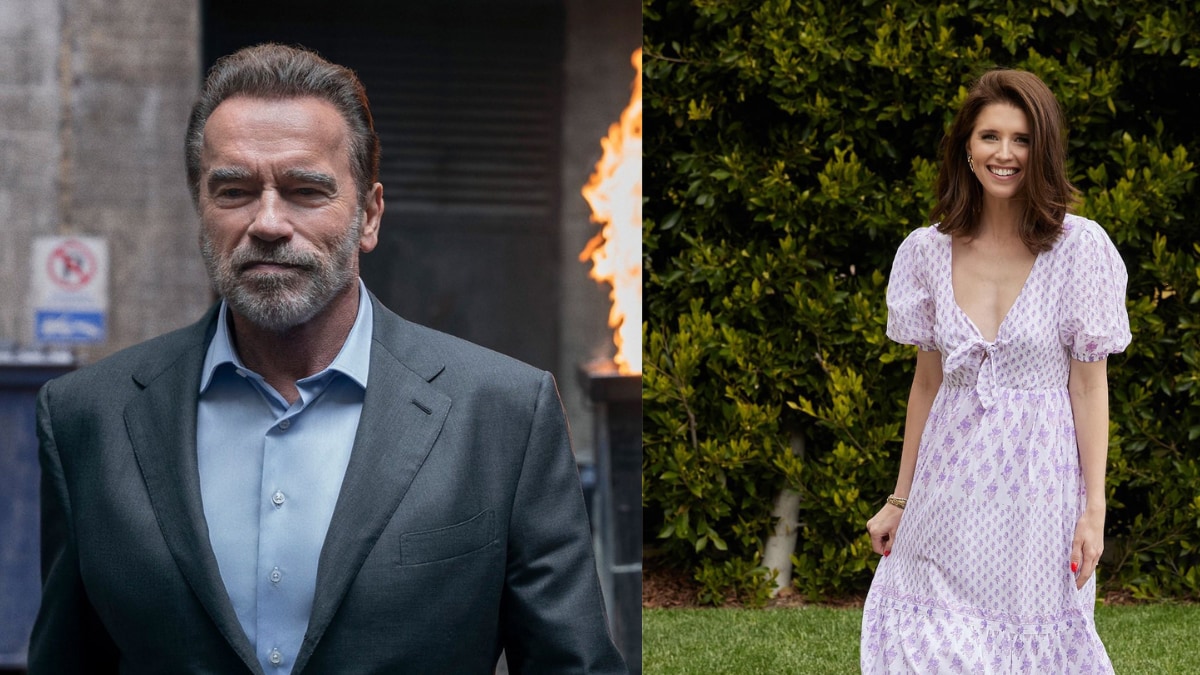 Maria Shriver filed for divorce in 2011. (Credits: Instagram)
Arnold Schwarzenegger feels he and his ex-wife Maria Shriver deserve Oscars for the way they have handled their divorce.
Arnold Schwarzenegger, known for his iconic roles, delved into his personal life while promoting his highly-anticipated Netflix show, Fubar. Portraying a complex character, a CIA operative grappling with the aftermath of a failed marriage due to infidelity, Schwarzenegger couldn't help but draw striking parallels between his on-screen journey and his own real-life cheating scandal. With honesty and introspection, the Terminator legend admitted that filming Fubar felt eerily akin to capturing his own life story.
What went wrong between Arnold Schwarzenegger and his wife?
It was back in 1977 when the actor met Maria Shriver falling head over heels for her. Almost a decade later, the couple got hitched in Massachusetts on April 26, 1986. The two then went on to embrace parenthood by welcoming four children together Katherine, Christina, Patrick, and Christopher. It was after the end of the actor's tenure as governor of California when he confessed to fathering another son, Joseph Baena, with an employee in their household. Maria Shriver filed for divorce in 2011 ending their 25-year-old marriage, which wasn't finalized until December 2021, following a lengthy and complicated legal battle over a property settlement agreement.
Arnold Schwarzenegger addresses divorce
Now, during an interaction with The Hollywood Reporter, the Terminator star called the divorce a 'failure' in his life. While making references to his onscreen role, he said, "We were laughing about it. It feels like it's a documentary. But in [my real-life marriage to Shriver], it was my f**k up. It was my failure. Also, in the show, he's deep down still in love with his wife."
Though the cheating scandal was highly publicized by the media, the actor asserts the former couple has continued to remain on "friendly" terms. He admitted the divorce was quite difficult but the actor is proud of how the duo maneuvered around it to raise their kids in an amicable manner. "[The divorce] was very, very difficult in the beginning. She and I are really good friends, and very close and we are very proud of the way we raised our kids, even though we had this drama, we did Easter together, Mother's Day together, Christmas together, all birthdays, everything together," he continued.
Arnold Schwarzenegger also quipped if there were to be an Oscar on how to handle divorce, he and Maria would make for deserving candidates looking at how least amount of impact the turbulence has had on their kids.
Fubar will begin to stream on Netflix on May 25.