Latest
Brazil to host COP30 climate summit in 2025, President Lula announces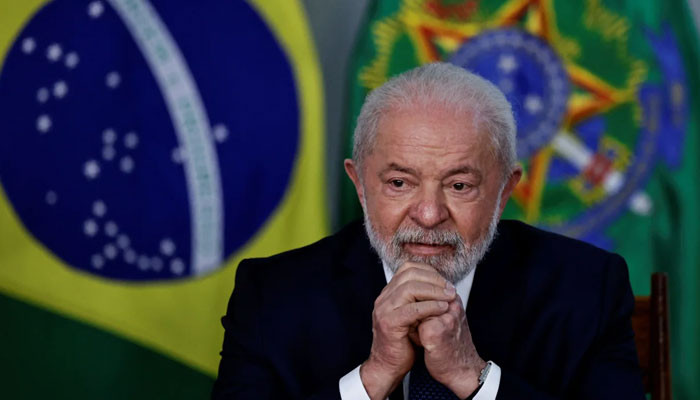 Brazil's President Luiz Inácio Lula da Silva announced that Brazil had been selected by the United Nations to host COP30, the international climate meeting, in the Amazonian city of Belém do Pará in 2025. 
The decision aims to showcase Amazon and raise global awareness about its unique ecosystem. Lula expressed his excitement about bringing the conference to the Amazon, stating that previous COPs mostly focused on discussing the region. 
The UN approved the bid to host COP30 following Lula's request during last year's COP27 meeting in Egypt.
Belém do Pará, located on the fringes of the Amazon forest, is the capital city of the state of Pará and sits on the coast of the Amazon River estuary. The announcement was met with enthusiasm by Governor Helder Barbalho, who described it as a privilege for the entire country and emphasized the increased responsibility it places on Brazil's climate agenda, particularly concerning the rights of indigenous peoples and environmental conservation.
President Lula has pledged to address deforestation in the Amazon and repair the damage caused during the presidency of his predecessor, Jair Bolsonaro when deforestation rates skyrocketed. However, Lula's government has faced criticism for recent actions that appear to backtrack on climate-related electoral promises. 
The administration supported a draft law that curtails the powers of the environment and indigenous affairs ministries, raising concerns about weakened environmental protections and indigenous land demarcation in the Amazon.
COP is an annual conference where countries gather to discuss and agree on measures to combat climate change. This year, the 28th edition will take place in Dubai according to the UN. The selection of Belém do Pará for COP30 marks an important milestone, highlighting the urgency of addressing the environmental challenges in the Amazon region. 
The conference is expected to build upon the progress made in previous COPs, including establishing a "loss and damage" fund and committing to significant greenhouse gas emissions reductions by 2030. However, efforts to address the major source of global warming emissions faced obstacles as key proposals to phase out all fossil fuels were blocked by some nations, such as China and Saudi Arabia, during the previous summit.