Entertainment
Cardi B's incredible school lunches for Kulture get thumbs-up from fans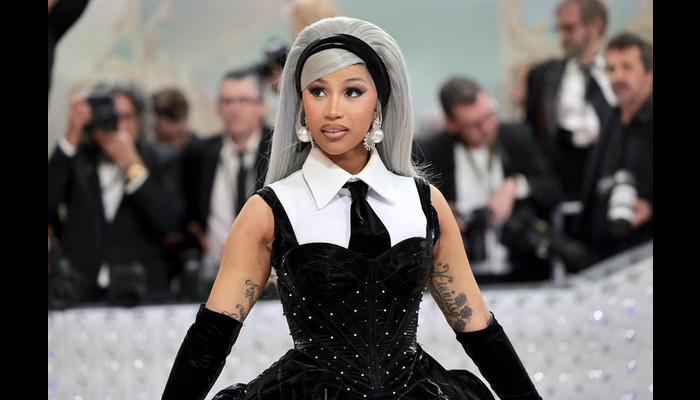 Cardi B, the Grammy-winning rapper and social media sensation, has once again taken to Twitter to share a glimpse into her personal life, this time delighting fans by showcasing the school lunches she prepares for her daughter, Kulture Kiari.
Known for her bold and unapologetic personality, Cardi B has never shied away from expressing herself. And when it comes to her daughter's well-being, she leaves no stone unturned. 
In a recent Twitter story, she gave her followers an inside look at the carefully curated meals she packs for Kulture's school lunches, and it's safe to say that fans were impressed.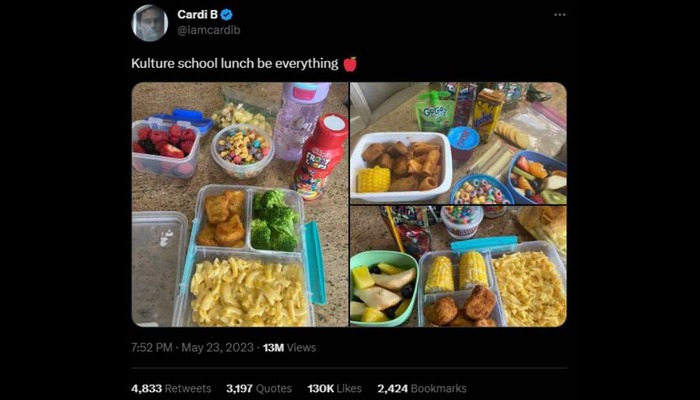 The snapshots Cardi B shared revealed a colorful array of nutritious food items, including fresh fruits, vegetables, lean proteins, and whole grains.
Each lunchbox was packed with care and attention to detail, with a handwritten note from Cardi B herself, urging Kulture to enjoy her meal and have a great day.
Fans immediately took to social media to express their admiration and approval. Many praised Cardi B for prioritizing her daughter's health and providing her with well-balanced meals. 
Some even called her a role model for other parents, emphasizing the importance of teaching children about healthy eating habits from an early age.
One Twitter user wrote, "Cardi B is not only a talented artist but also an incredible mom! Those school lunches are everything! Teaching kids the value of nutritious food is so important."
Another fan tweeted, "I'm seriously impressed with Cardi B's dedication to her daughter's well-being. Those lunches are goals! #ParentingDoneRight."