Politics
Connecticut House passes largest gun control package since Sandy Hook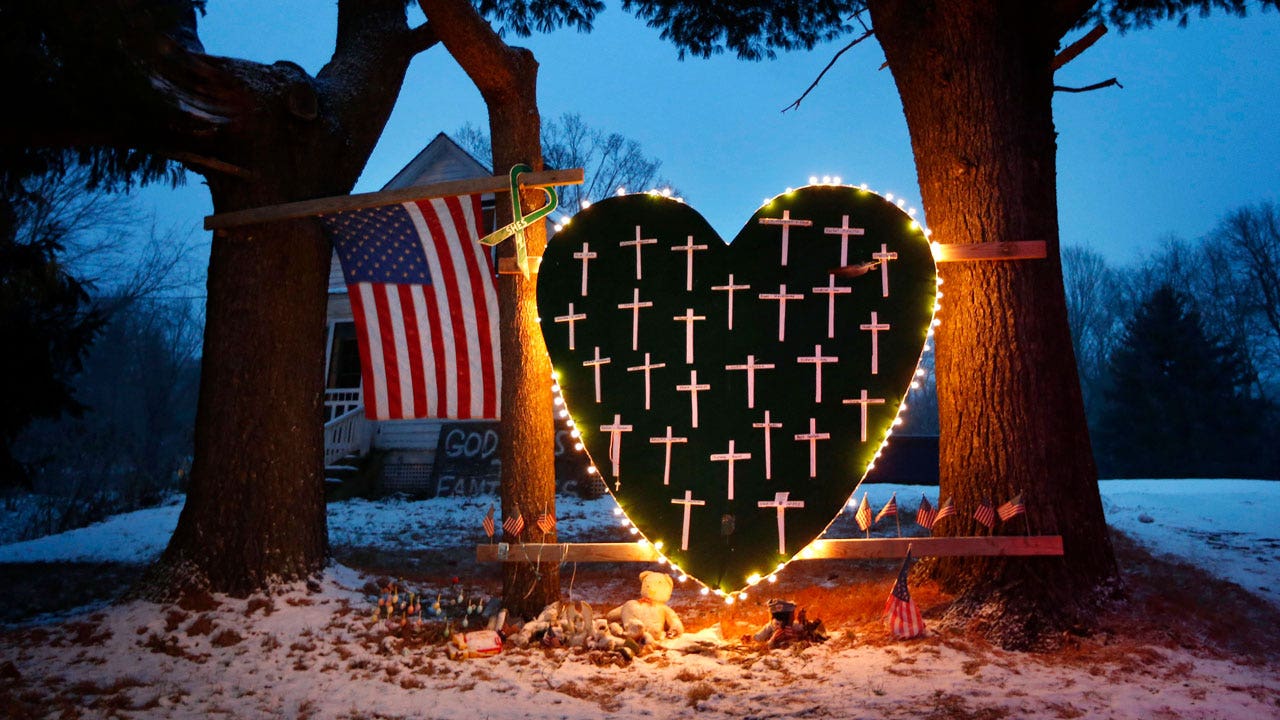 The Connecticut House of Representatives on Thursday passed the state's most wide-ranging gun control package since the 2012 Sandy Hook Elementary School shooting. It cleared the chamber in a 96-51 vote.
The bill would ban open carry, limit the number of guns that can be purchased at once, and further restrict sales of semiautomatic weapons to persons under 21.
"This bill, like all the bills like it, are slow tyranny," Republican state Rep. Doug Dubitsky said of the package. "And thankfully, tyranny cannot outrun the Constitution."
Connecticut lawmakers on Thursday advanced the most wide-ranging package of gun safety measures since the legislation passed after the 2012 Sandy Hook school massacre, with proponents noting the state is not "recklessly retreating" from regulating guns like other states.
The bill, which cleared the Democratic controlled House of Representatives on a 96-51 vote, bars openly carrying firearms, among other changes. It comes almost a year after the U.S. Supreme Court said Americans have a right to carry firearms in public for self-defense. That is in addition to other recent court actions favoring gun owners. It also comes as Republican-controlled states are loosening guns laws amid a record-setting pace for mass killings in the United States.
"As there continues to be mass shooting after mass shooting in our nation, we look at the other states that are running away from gun restrictions that are, I would say, recklessly retreating from gun restrictions," said Rep. Steve Stafstrom, the Democratic co-chairman of the General Assembly's Judiciary Committee. "In Connecticut, we're not doing that. We're going to continue to lead."
SANDY HOOK 10 YEARS LATER: BIDEN SAYS US SHOULD HAVE 'SOCIETAL GUILT' OVER GUN VIOLENCE
Nearly half the states have passed legislation addressing guns or school safety this year, but the division among states continues to widen. Democratic-led states have enacted new laws to restrict semi-automatic weapons and expand background checks and waiting periods to buy guns. Republican-led states have backed the right to carry concealed guns without permits or for trained staff to bring guns to school.
The bill now needs approval by the Democratic controlled Senate before this year's legislative session ends June 7. Democratic Gov. Ned Lamont, who proposed many of the initiatives, praised Thursday's vote and said he plans to sign the bill into law.
Lamont said new legislation is needed since Sandy Hook, noting the "world has changed," especially with the advent of untraceable ghost guns. This latest bill requires the registration of ghost guns manufactured prior to 2019, the year Connecticut lawmakers voted to ban them, yet grandfathered existing weapons. The proposal also bars the possession of ghost guns that are neither serialized nor registered.
"All these plastic ghost guns, they are flooding our streets," Lamont told reporters before the debate. "We see what used to be settled with a fist are now settled with a plastic ghost gun."
But some Republican lawmakers voiced frustration with having to vote on another gun control bill, arguing majority Democrats are again targeting law-abiding gun owners and not the criminals committing most of the gun violence in Connecticut.
GOP Rep. Cara Pavalock D'Amato, who wore a white T-shirt with images of handguns and the words "Love guns" under her blazer, said during the debate that this latest proposal continues the state's pattern of "chipping away" at the rights of legal gun owners. At four-foot-10-inches tall, the legislator said she personally relies on a gun to keep herself and her son safe.
"Having a firearm is my only shot if somebody is coming at me," she said.
Republican Rep. Doug Dubitsky, an attorney, predicted this latest proposal will ultimately be overturned by the courts for violating both the U.S. and Connecticut constitutions.
"Courts are stepping in, finally," he said during Thursday's sometimes emotional debate. "This bill, like all the bills like it, are slow tyranny. And thankfully, tyranny cannot outrun the Constitution."
CT GOV. LAMONT PROPOSES OPEN CARRY BAN, OTHER GUN RESTRICTIONS
Stafstrom acknowledged last year's U.S. Supreme Court ruling "hangs large over everything" by limiting states' ability to impose certain restrictions on guns.
"But things are going to have to track through," said Stafstrom, adding how there's "nothing in this bill that prohibits somebody from carrying a firearm outside their home." He said it's still "to be determined" whether age limits on certain assault rifles will be overturned.
Connecticut's bill would bar the sale, delivery and transfer of more than three handguns to an individual during a 30-day period. It also would expand the current prohibition on sales to people under 21 of semiautomatic rifles with the capacity of greater than five rounds to include private sales; expand the state's current assault weapon ban to include other weapons; impose tougher penalties for possession of large-capacity magazines; and impose new safe-storage rules.
CLICK HERE TO GET THE FOX NEWS APP
The bill also creates dedicated gun dockets in the courts in major Connecticut cities; requires someone to obtain a pistol permit or eligibility certificate to purchase body armor; increases the penalty for failing to report a lost firearm; and increases the number of family violence crimes committed that can disqualify someone from obtaining a gun, among other provisions.