Politics
DeSantis responds in force to NAACP's Florida travel advisory: 'A total farce'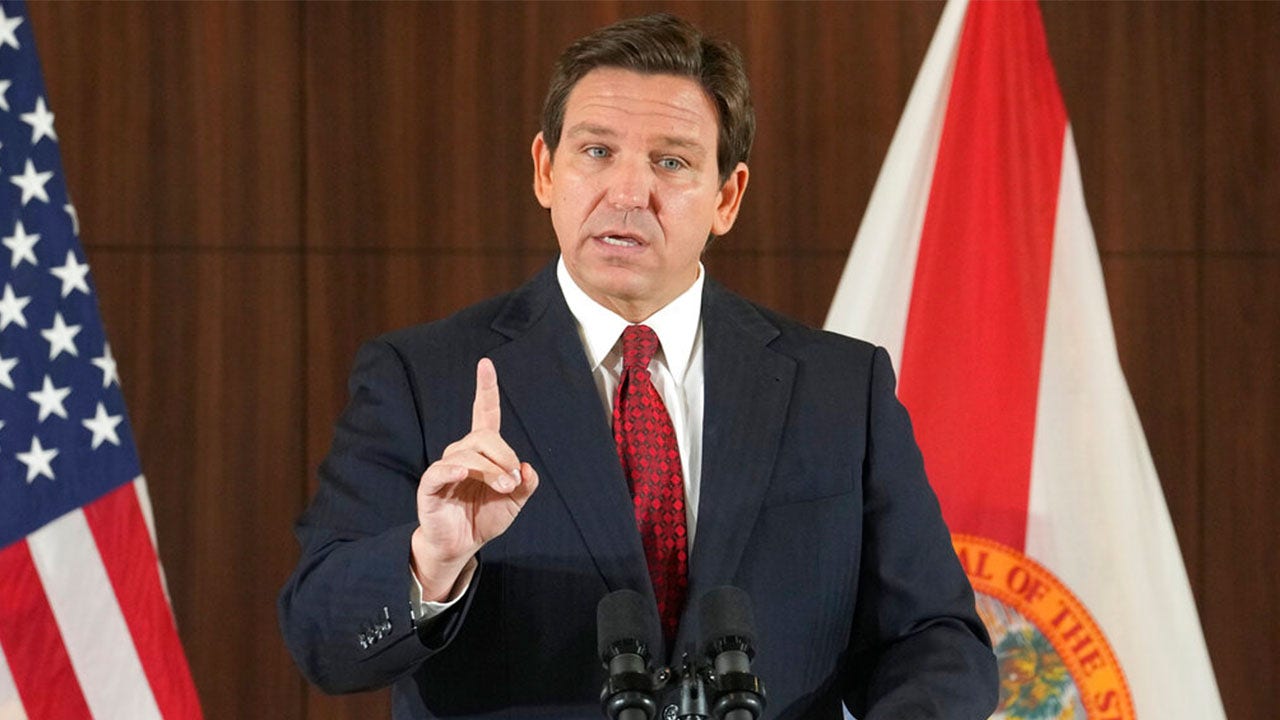 Republican Florida Gov. Ron DeSantis bashed the NAACP over its announcement earlier this week that it would issue a formal travel advisory warning Black Americans against visiting Florida.
DeSantis blasted the travel advisory as a "political stunt" before touting his state's low crime rates and high number of Black-owned businesses. The comments came during a conversation hosted on Twitter's  "Spaces" platform Wednesday evening during which he officially announced his presidential campaign. 
"Claiming that Florida is unsafe is a total farce," DeSantis remarked. "I mean, are you kidding me? You look at cities around this country, they are awash in crime. In Florida, our crime rate is at a 50-year low. You look at the top 25 cities for crime in America, Florida does not have a single one amongst the top 25."
"And if you look at cities like Baltimore and Chicago, you got kids more likely to get shot than to receive a first class education," he continued. "Yet, I don't see the NAACP batting an eye about all the carnage that's happening in those areas. So this is a political stunt. These left-wing groups have been doing it for many, many years. And they are colluding with legacy media to try to manufacture a narrative."
TWITTER SPACES CRASHES REPEATEDLY DURING DESANTIS 2024 ANNOUNCEMENT
On Saturday, the NAACP formally announced the travel advisory, explaining that it was a "direct response to Governor Ron DeSantis' aggressive attempts to erase Black history and to restrict diversity, equity, and inclusion programs in Florida schools." The advisory added that Florida is "openly hostile toward African Americans, people of color and LGBTQ+ individuals."
And the organizations warned Black Americans visiting Florida that they were traveling to a place that "devalues and marginalizes the contributions of, and the challenges faced by African Americans and other communities of color."
TWITTER SPACES MELTDOWN DURING DESANTIS ANNOUNCEMENT SPARKS SCORCHED EARTH REACTION FROM TRUMP SUPPORTERS
"The good news is fewer and fewer Americans are gullible enough to believe this drivel and platforms like Twitter are there where people can debunk these lies in real time," DeSantis continued Wednesday. "I would just say, as an American citizen, if you are uncritically accepting narratives spun by legacy media and left-wing groups, you're failing at your job of being a conscientious citizen." 
"I think people just see right through it," he added. "By the way, have any of these travel advisories —because they've been doing this for a while, these left wing groups — have any of them worked? Well, we're the number one state for net in-migration and have been every year since I've been governor. We just capped the highest quarter for tourism in the history of the state of Florida."
"Our view is: we want everybody to succeed regardless of their skin color. We don't divvy up people by race. At the same time, it is worth pointing out that we have in Florida more Black owned businesses than any state in the nation. And we've also had more African Americans lead state agencies under my administration than at any time in Florida history. But with us, you know they're there because of merit, not because we're trying to play identity politics."
DeSantis further noted that Florida is among the nation's leaders in Black education outcomes.
CLICK HERE TO GET THE FOX NEWS APP
And he also pointed to how Leon Russell, the NAACP's chairman, lives in Florida while several other group leaders have posted pictures on social media of them visiting the state since he has been governor.
"They seemed to be having an awful good time," DeSantis concluded.