Bollywood
Dipika Kakar Opens Up About Sister-In-Law's Miscarriage, Recalls Her Own Trauma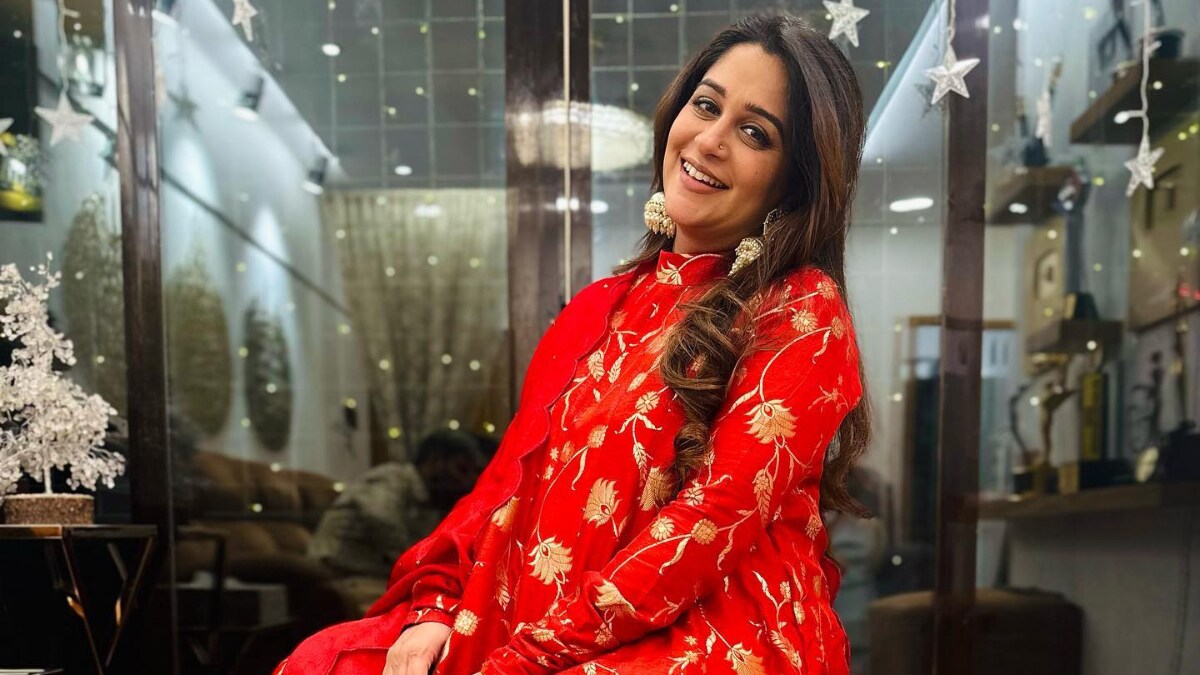 Dipika Kakar recalled her own struggle of coping with a miscarriage.
Dipika Kakar shared how the entire family is supporting Saba during this difficult period.
Actress Dipika Kakar and Shoaib Ibrahim are ready to welcome their first child into the world. Things could not have been better for the Ibrahim clan as Shoaib's sister and YouTube vlogger Saba was also expecting a child. However, everything crashed down as Saba suffered a miscarriage. Saba and her husband, Khalid Niyaz, shared the news of their loss through a YouTube video, attributing it to God's will. Now, Dipika Kakar has reacted to this tragic news and expressed how the entire family is supporting Saba during this difficult period.
The actress, in her recent vlog, opened up about her sister-in-law's miscarriage and shared insights into how Saba is coping with the tragedy. "Aapko update mil chuka hoga, ki kya hua hai. She's staying very strong and very brave; Sunny is there with her aur bahut strongly iss poore situation ko handle kar rahe hai. Jo allah ki marzi hogi vahi hoga, vahi hua. (You must have received the update on what has happened. She is staying very strong and brave, Sunny is there with her, and they are handling this entire situation very strongly. Whatever will be Allah's will, will happen, and that's what has happened.)"
The actress further recalled about the challenging period when she too had suffered a miscarriage. "Hum kayi sari ladies is phase se guzare hain. Mai bhi guzari hu. Uss time par jo apko emotional hurt hota hai, jo takleef hoti hai, jo bura lagta hai, use koi nakaar nahi sakta hai. (Many women have gone through this phase, including me. During that time, the emotional pain, the suffering, and the feeling of distress cannot be denied by anyone.)" She shared that she, too, endured the pain and emotional anguish.
Dipika said that everyone in the family is trying their best to be with Saba. "Saba rested completely, took all the necessary precautions, and followed the prescribed medications. Sunny was with her, taking good care of her all the time, and the entire family stayed with Saba, never leaving her alone". The actress added that it's reassuring that Saba is fine, she just needs to get back to her daily routine. Reflecting on the situation, Dipika shared that she couldn't be physically present with Saba due to her own health condition.
Dipika Kakar and Shoaib Ibrahim confirmed that they are expecting their first child just before their fifth marriage anniversary earlier this year. The couple disclosed that they decided not to reveal the pregnancy during the initial three months, following the advice of their doctors and family. Shoaib elaborated that they did not disclose the pregnancy news initially as Dipika had suffered a miscarriage in February 2022 at around 6 to 7 weeks of pregnancy.