Latest
Egypt's ancient burial ground reveals mummification workshops and tombs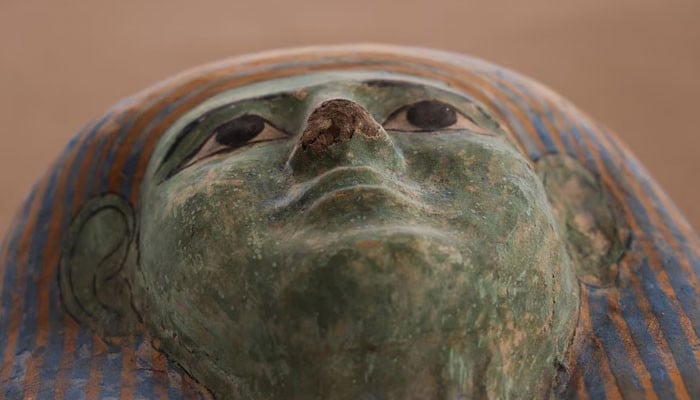 Archaeological excavations in Saqqara, Egypt have led to the remarkable discovery of mummification workshops and two ancient tombs, offering further insight into the country's rich history. 
Egyptian officials announced on Saturday that these findings represent another significant breakthrough in a series of archaeological successes, as Egypt endeavours to revitalize its crucial tourism industry.
Mostafa Waziri, the head of Egypt's Supreme Council of Antiquities, shared with reporters that the two expansive "embalming workshops" date back to the 30th dynasty (380-343 BC) and the Ptolemaic era (305-30 BC). 
The year-long excavation near the sanctuary of the goddess Bastet, which is renowned for its catacombs of mummified cats, resulted in this remarkable discovery. Interestingly, this is the same location where numerous mummified animals and statues were previously unearthed in 2019.
"We found embalming workshops, one for humans and one for animals. We found all the tools that they used (in mummification) in ancient times," Waziri explained. Among the discoveries were stone beds, clay pots, ritual vessels, and the vital natron salt, which played a central role in the mummification process. Additionally, various mummification instruments and linens were also found.
Alongside the workshops, two smaller tombs dating back 4,400 and 3,400 years were discovered nearby. These tombs belonged to two priests, Ne Hesut Ba from the fifth dynasty of the Old Kingdom and Men Kheber from the 18th dynasty of the late king. Ne Hesut Ba's tomb featured inscriptions depicting scenes of cultivation, hunting, and daily activities, while Men Kheber's tomb displayed engravings depicting the deceased in different positions.
In recent years, Egypt has been actively conducting extensive excavations in Saqqara and other ancient sites, leading to numerous notable findings. Moreover, the country has plans to inaugurate the Grand Egyptian Museum, a cutting-edge facility located near the Giza Pyramids, later this year. 
This development aims to attract more tourists following the industry's decline due to the COVID-19 pandemic and the conflict in Ukraine. Encouragingly, tourism revenues have already shown signs of recovery, with a 25.7% increase in the second half of 2022, reaching $7.3 billion, according to data released by the central bank.