Bollywood
Eijaz Khan CONFIRMS Marriage Is 'On The Card' With Pavitra Punia: 'We Will… Very Soon'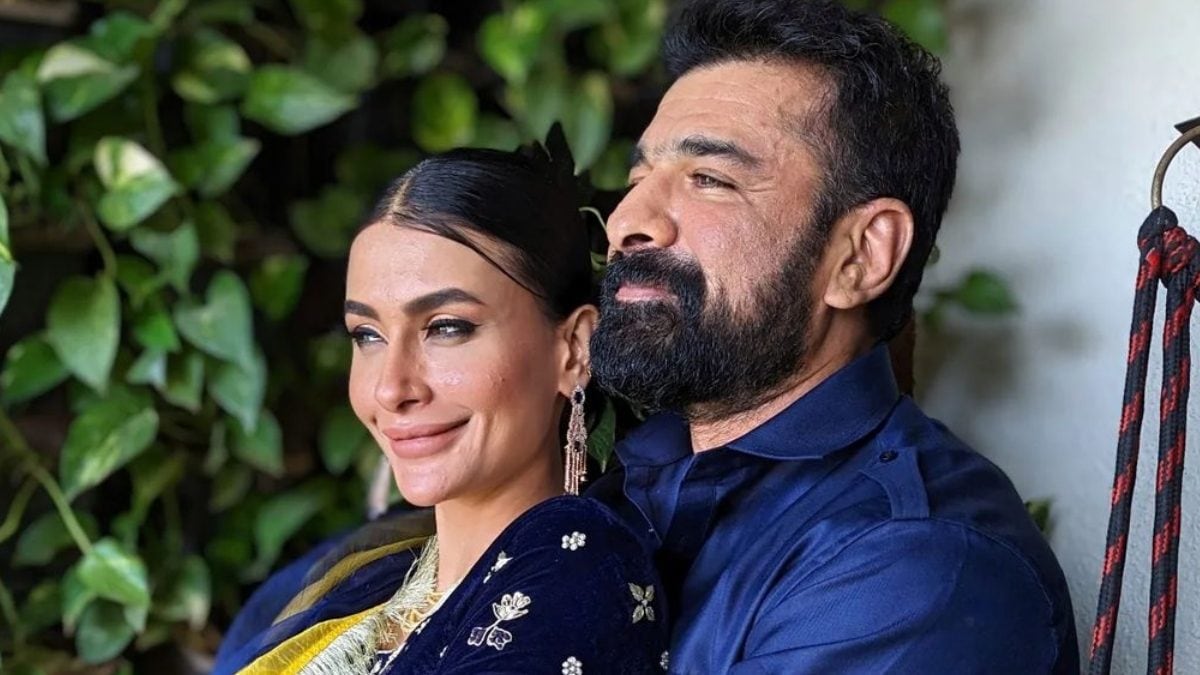 Eijaz Khan and Pavitra Punia fell in love on Bigg Boss 14.
Actor Eijaz Khan, who will be seen in City of Dreams 3, exclusively tells News18 Showsha that he and Pavitra Punia will get married 'very soon'.
Eijaz Khan has made his mark in showbiz with his impressive acting skills and charismatic on-screen presence. In a career spanning over two decades, the actor has showcased his talent in several popular shows like Kkavyanjali, Kyaa Hoga Nimmo Kaa and Punar Vivah – Ek Nayi Umeed, which has earned him a dedicated fan base. He will soon be seen in one of the most anticipated web series City of Dreams season 3. It will be streaming on Disney+Hotstar from May 26.
In an exclusive conversation with News18 Showsha, Eijaz Khan opens up about his role as Wasim Khan in the series and his marriage plans with girlfriend Pavitra Punia.
Can you give us a glimpse into what viewers can expect from this new season City of Dreams Season 3?
Expect the unexpected. People have been following season 1 and season 2 and they know what these characters can do or what they can't do. But when I read the screenplay of the episodes in season 3, I was surprised myself. I was like, 'What… he is doing what? She did this? But how can she do this?' Oh my god, so many things would happen towards the end.
How has your character evolved from the previous seasons?
Finally, I can say that there is genuine growth in Wasim's character. I don't mean growth as in going here and there but as a man, he is very comfortable in his shoes now. He was very unstable in season 1 because of the circumstances and the choices he made which had repercussions. He felt he was taken for granted. He felt he didn't get his due. So, he finally thought that he wants to be part of that power structure and the only way he can do that is by leaving the khakee wardi (uniform) and turning into a politician. In season 3 he tried his best. A little successful but a little unsuccessful he's been and in season 3 you will see where he eventually lands up.
Any memorable or challenging moments during the filming of Season 3 that you can share with us?
I have to lift one of the lead characters like ten times and walk 100 meters that was the most challenging (laughs). More than anything I was nursing an injury in my right foot just three days before the shoot started, the rods have come out. But we shot for it and I think the scene came out pretty okay. Everything was handled very well. We had to show that Wasim Khan was getting older and this worked for me.
How has your life changed after Bigg Boss?
Mujhe bahot acha Khaana milta hai ghar pe. Main bahot comfortably, bahot khubsurat ghar mein rehta hu aur mujhe bahot cheezon ka bhi tension nai hai. (I get very good food at home. I live in a very comfortable, very beautiful house and I don't have to worry about many things.) Our (Pavitra Punia and him) roles are very well defined and we don't try to overstep over there. Both of us are very bullheaded. But lately, I think we have realised that this is it and so we know that we know what battles to pursue and what not.
Is the marriage on card?
Of course, it is on the card. Arre time kahan hai? Uske liye pure khandan ko pure duniya se ikkatha karna, usne time lena, humare liye time lena. (Where is the time? Gathering the whole family from all over the world, taking time for them and us). I want it to be if not such a grand affair but I want it to be a celebration. She says what's the point we never gonna get time, let's just get it done. But I feel I want my family and close friends to be there. So we will find a medium. We will figure it out very soon.
When and how did you know that Pavitra was the perfect life partner for you?
What I realised everyone is gonna come with baggage. Everyone is gonna come with pros and cons. Whatever I have seen in my life nobody is perfect and nobody is like a jigsaw that's gonna fit into each other. A relationship in marriage is ongoing work in progress. Every day you have to work on it, every day you have to understand each other, every day you have to learn, every day you have to grow. Mera bahot straight forward hai mujhe yeh mil raha, mujhe yeh nai mil raha hai (For me it is very straight even if I am getting or not getting) I am okay with it.
What are your upcoming projects?
There is an OTT film and two theatrical releases. There will be one film which will be the biggest ever with one of the biggest superstars in which I am doing a small role. But I want to reiterate again that my next is City of Dreams Season 3 starting on the 26th of May.