World
Imran: Imran moves SC against trials in military courts, deployment of armed forces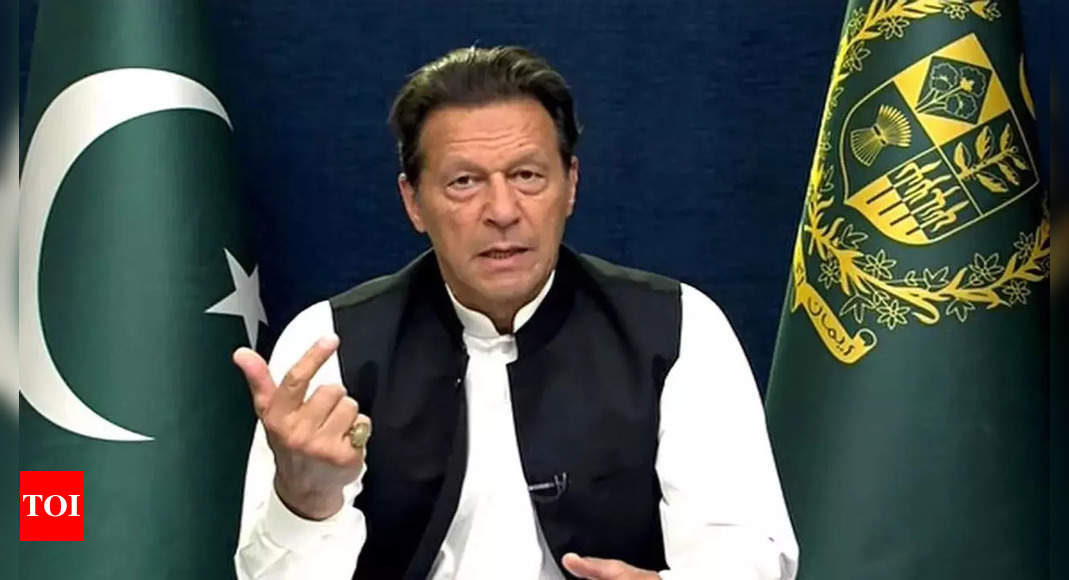 ISLAMABAD: The Pakistan Tehreek-e-Insaf, lead by former prime minister
Imran Khan
, challenged in the Supreme Court on Monday the deployment of armed forces in three Pakistan provinces and the federal capital, Islamabad, in aid of the civilian government, and the trial in military courts of civilians accused of the May 9 attacks on military installations.
The PTI moved the apex court shortly after Prime Minister
Shehbaz Sharif
claimed people who attacked military properties during protests earlier this month would be tried by the country's army courts.
The plea, filed by senior PTI leader Omar Ayub Khan, argued that troops were being deployed in Punjab, Khyber Pakhtunkhwa, Balochistan and Islamabad by invoking Article 245 of the constitution. The article states that armed forces shall, under the directions of the federal government, defend Pakistan against external aggression or threat of war, and, subject to law, act in aid of civil power when called upon to do so.
The PTI alleged the aim of the troop deployment was to politically victimise the Imran-led party and to sow seeds of discord between the military and key political figures.
The petition contended that trying civilians in military courts violated fundamental rights and, according to PTI's plea, was a "clear violation of due process" and Pakistan's commitment to international laws. The plea urged the court to declare the invoking of Article 245 and the ongoing crackdown carried out under its jurisdiction as null and void.
During Khan's 48-hour detention earlier this month, his supporters stormed government vehicles and buildings, including military properties, and set fire to some of them. At least 25 people were killed during demonstrations and more than 8,000, including PTI's second-tier leadership, have been arrested so far.
Meanwhile, the country's National Assembly has passed a resolution vowing to try the May 9 rioters under the Army Act and the Anti-Terrorism Act. The resolution, moved by defence minister Khawaja Asif, has been adopted by the House after a majority of lawmakers voted in favour. Reading out the resolution, Asif said that "heartless and heart-wrenching incidents took place on May 9" and the day should be "reckoned as a Black Day".
The PTI chief, however, alleges the incumbent coalition government, comprising 13 parties, is colluding with the powerful military to keep him out of the electoral process. "My entire senior leadership is in jail. I am going to Islamabad for bail on Tuesday, and there's an 80% chance I will be arrested. There is no rule of law," the 70-year-old politician said. "Everything is being done to dismantle our democracy," he told the media.
Khan was removed from power in April last year after he lost a trust vote in parliament. Since then he has been demanding early national elections, otherwise due between October and November this year.