World
Iowa: US: DeSantis to campaign in Iowa, New Hampshire and South Carolina after chaotic presidential launch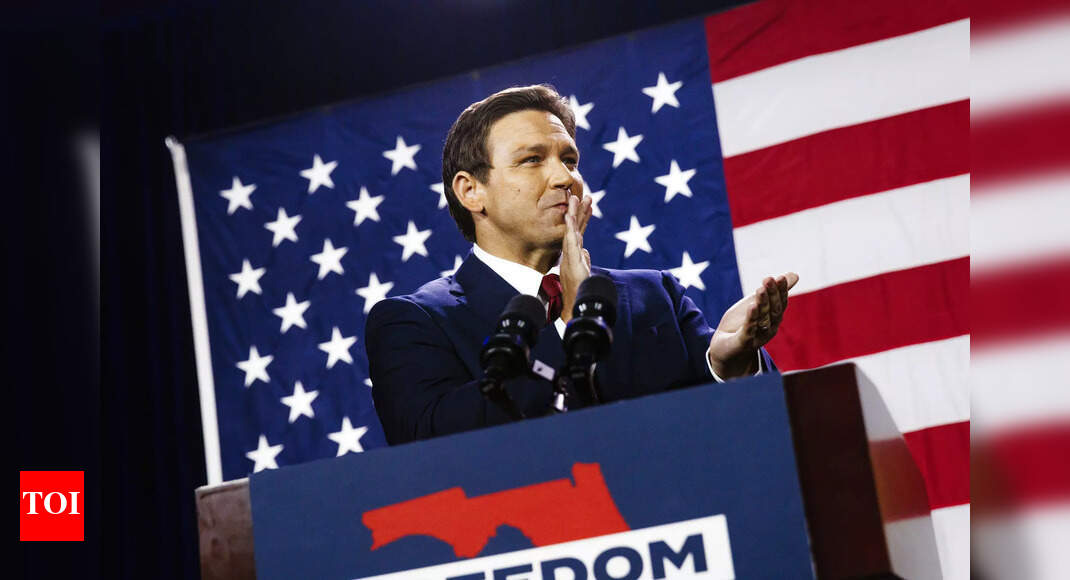 WASHINGTON: Republican Florida Governor Ron DeSantis will return to traditional politicking next week in the presidential primary states of
Iowa
, New Hampshire and South Carolina after an online campaign launch that was marred by technical glitches.
The Florida governor will make speeches and conduct fireside chats in a four-day swing across 12 cities and towns from May 30 to June 2, beginning in Iowa and ending in South Carolina, his campaign said on Thursday.
They will be DeSantis' first public campaign events since he announced his candidacy on Twitter on Wednesday night, when glitches marred a forum hosted by Twitter owner
Elon Musk
that was meant to showcase DeSantis' fitness for the job.
"Our campaign is committed to putting in the time to win these early nominating states," said campaign manager Generra Peck. "No one will work harder than Governor DeSantis to share his vision with the country – he has only begun to fight."
DeSantis' entrance in the Republican contest sets up a showdown with his one-time ally, former President Donald Trump, who lost the 2020 presidential election to Democrat
Joe Biden
.
Trump, 76, was quick to mock DeSantis on his social media platform, Truth Social, over the stumbling start to his campaign.
Biden's campaign also took a swipe with an email titled "This Link Works"
In the weeks leading up to his presidential bid, DeSantis toured the country, visiting states such as Iowa and New Hampshire that will hold early nominating contests.
DeSantis is seeking to present himself as a get-it-done executive who broke with the federal government over Covid-19 policies and pushed back against progressive ideology.
He has fought to prohibit the teaching of concepts such as gender identity and systemic racism, embroiling himself in a bitter tussle with Walt Disney Co in the process.