Entertainment
Jennifer Grey reflects on her engagement to 'paranoid' Johnny Depp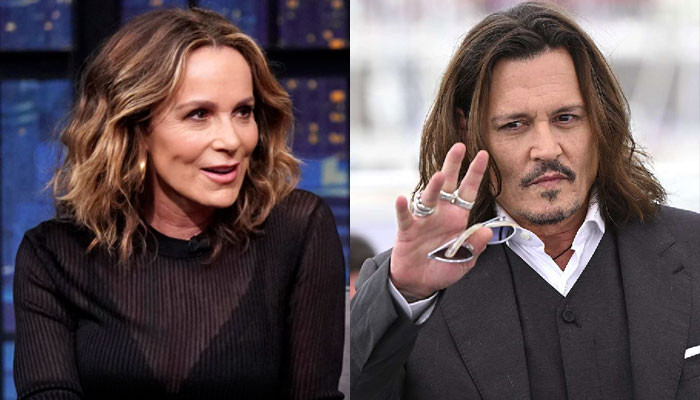 Jennifer Grey dubbed her former fiancé Johnny Depp "crazy and jealous" as she recounted their brief relationship in her autobiography Out Of The Corner.
The Dirty Dancing star's word first made headlines when her memoir was released during the Pirates of the Caribbean actor's libel trial against his ex-wife Amber Heard.
Reminiscing their engagement, the actor revealed that their romance started to fall apart when Depp started to manage his time between Vancouver and Los Angeles.
She revealed that the Hollywood star would be "crazy jealous and paranoid" about what she had been up to while he way away at work while they were engaged in 1989.
"He'd started missing his flights home to LA having overslept or, when he did come home, he'd be crazy jealous and paranoid about what I'd been up to while he was gone," Grey penned.
"I attributed his ill-temper and unhappiness to him feeling miserable and powerless to get off [the TV series] 21 Jump Street.," she added.
Grey continued: "Johnny was commuting every week back and forth from Vancouver, but had begun more and more regularly to be getting into trouble: fights in bars, skirmishes with cops."
Without taking sides during Depp's defamation trial with Heard back in 2022, Grey told Entertainment Tonight, "All I can say about that trial is that it breaks my heart for everybody involved.
"I just think it's sad, and I wish it was resolved, and I just wish everybody well," she added.