Bollywood
Juhi Parmar REJECTED Many Web Series Before Yeh Meri Family 2, Says 'It Was Too Bold…'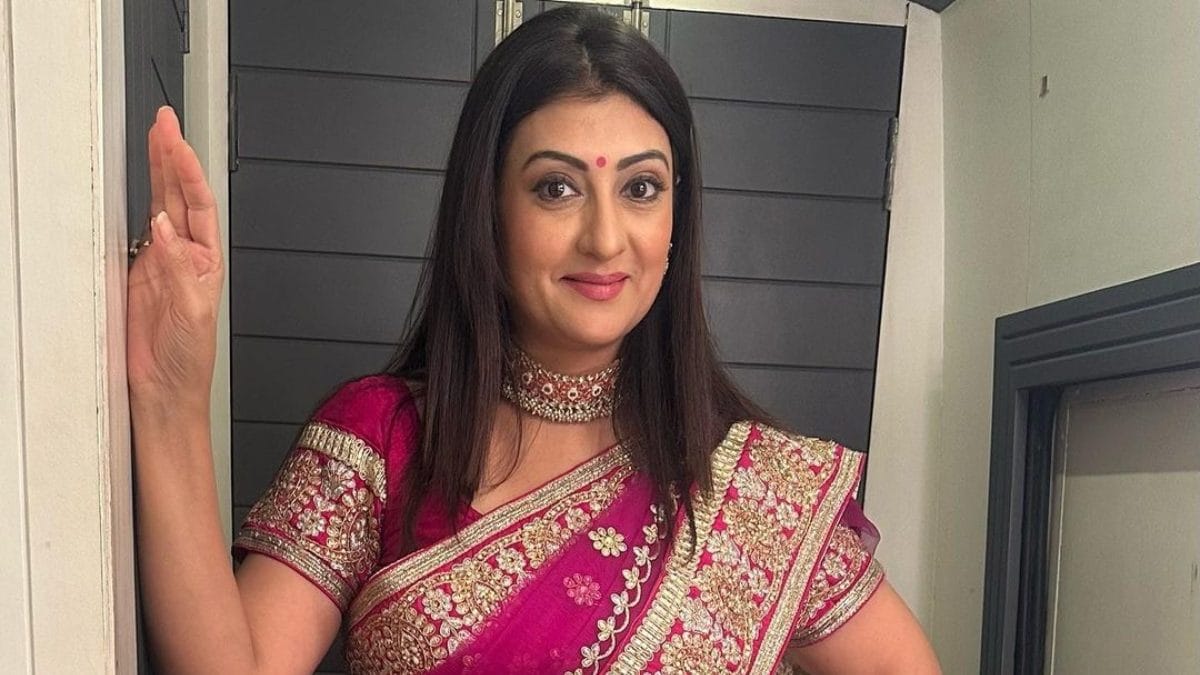 Juhi Parmar made her OTT debut recently with Yeh Meri Family 2. (Photo: Instagram)
Actor Juhi Parmar talks about her impressive comeback with Yeh Meri Family 2, her web debut and comparisons with Mona Singh.
Juhi Parmar recently returned to screen with her OTT debut, Yeh Meri Family season 2. In the show, Juhi played the role of a working mother. Her relation with her children was one of the major highlights of the show. Juhi's comeback is being widely appreciated by all.
'I Was Waiting For The Right Opportunity To Make A Comeback'
Juhi Parmar explained that she took so long to return to screen because she was looking for the "right opportunity." She mentioned that she did not want to sign shows just for the sake of doing it.
"For me, it has always been quality over quantity. I have always said 'yes' less and 'no' more because I don't want to be part of the shows just for the sake of it or for to be seen. For me, it means a lot to be a part of something that I believe in or I am happy to be a part of. I should be proud of my projects. For me, this transition from television to OTT had to happen. I was offered several series but I wasn't really keen on saying yes to those. Either I wasn't happy with my character or I felt it was too bold and was not a kind of message that I would want to give through my series. I was patiently waiting for the right one. When this (Yeh Meri Family) was offered to me, I felt, this is it. The wait has been worth it. I felt this is the right project in which I should be seen with when I am making my OTT debut," Juhi told us.
'I Have Not Replaced Mona Singh, This Is a Different Story'
The first season of Yeh Meri Family featured Mona Singh in the lead. Juhi showered praises on the actress and admitted that while comparisons were bound to happen, it did not make her feel hesitant towards the show. She also clarified that she hasn't replaced Mona and argued that season two has nothing to do with the first season of the show.
"Comparisons were bound to happen. I think, instead of being hesitant, I would say, I did not give it a thought simply because I wasn't replacing her. I am not playing her character. This is not the story of a same family. This is a completely different family. Comparisons are only limited to the point that the name of the show is the same and we are also based in the 90s. Otherwise, everything else is different," the 42-year-old actress said.
'Television Is More Demanding' 
Juhi, who has worked extensively on television in the past, also revealed that coming back with OTT was a conscious decision. She shared that she wanted to return with OTT to explore new opportunities and to showcase her talent which has otherwise been left discovered.
"I wanted to take up work on OTT for two reasons. One, it gives us the opportunity to explore different kinds of characters. In television, and I am saying this with a lot of respect and gratitude because whatever I am is because of TV, there is a certain limitation. The protagonist cannot be in a certain way. It is a good character, positive, sacrificing. That limitation is there. You do not have the choice to explore a lot of layers of a character (while working for TV) which is there in OTT because the content is different, story telling is different. This was the reason. I wanted to explore as an actor. I wanted to showcase my talent and that side which has not yet been out there," she said.
Besides this, Juhi opted for OTT to maintain work-life balance. "That's the reason I would take up shows one after another with a gap in between so that I can give time to my daughter too. I am a single parent. It is very important to devote proper time to my child. It should not be 'my mom is a working mom and she never gave me time'," she added.
"Television is more demanding in terms of number of days. When you come for a show, you don't know for how long it will continue and for how long you'll be shooting for 25 days a month. In OTT, you have definite number of episode. You know you'll be shooting for a limited period of time and then you'll be again free to do whatever you wanted to do in your life. Options are more. You can do more shows and still have time for your personal life," Juhi further shared but also specified that she will consider working for TV shows too if something 'unique' is offered to her.