Bollywood
Khatron Ke Khiladi 13: Anjali Anand Emotional About Leaving THIS Family Member For Show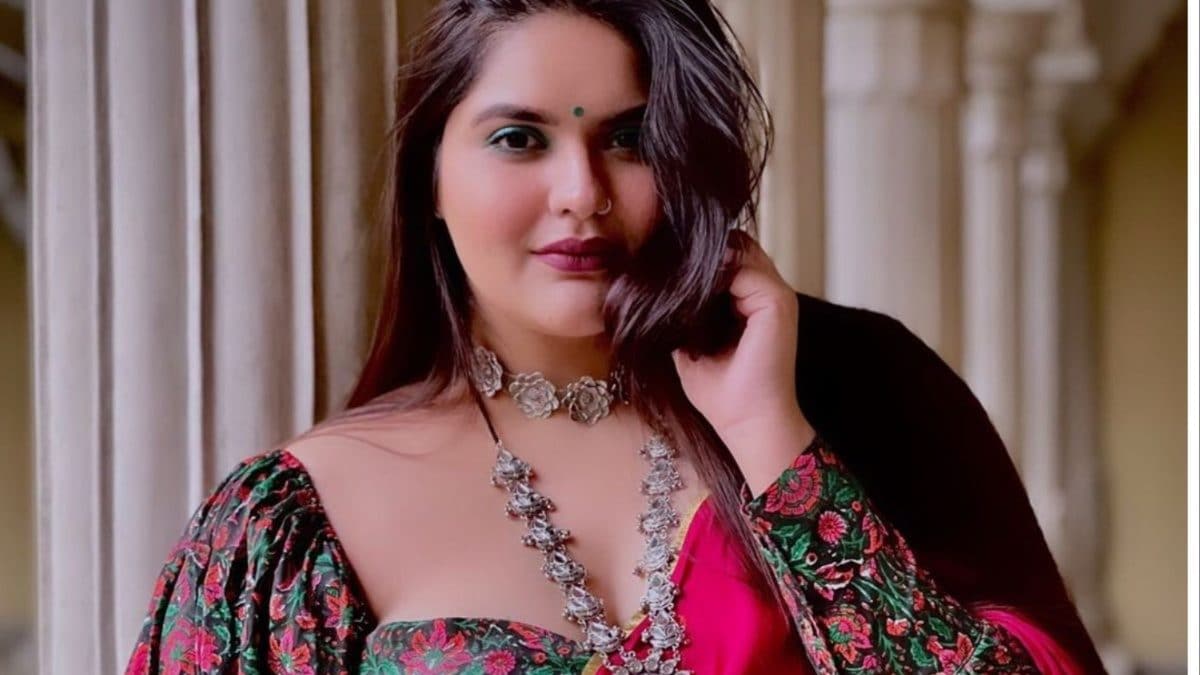 Anjali Anand will be seen in Khatron Ke Khiladi Season 13 (Image: Instagram)
Anjali Anand, who will be seen in Khatron Ke Khiladi 13, will also be seen in Karan Johar's Rocky Aur Rani Ki Prem Kahaani starring Ranveer Singh and Alia Bhatt.
Anjali Anand will be seen exploring her adventurous side soon in Khatron Ke Khiladi Season 13, and is super kicked about being on the show. Speaking about her participation in Khatron Ke Khiladi 13, she tells News18 exclusively, "I am very excited because I have never seen the reality space before, so I'm excited to see how I am in front of a camera when I'm not given the script."
The actor admits that people are going to see a totally different side of her this time. Ask her if she is nervous about this, and she says, "There is no [nervousness] because you don't know how people are going to react. You don't know how they're going to perceive you. You think you have a picture of yourself in your mind, and then when you meet other people, no, that's not how people think I am. And here, there's a whole country looking at you and judging you and seeing every move and every expression."
Anand is extremely close to her pet, Dobby, and is absolutely heartbroken to be leaving him behind for the next two months. "You're going to make me cry within the first minute of the interview. I just saw him play with that toy last night, and he was just sleeping with me and I'm like, 'Can I just somehow just keep him with me? He's just 15 kilos'. I don't know how [I will stay away from him] I'll start tearing if I talk about him. He's my son. It's like that. So, it's very difficult," she shares.
So, is Anand ready to face all the challenges and tasks that come her way in the show? "I think my game plan for everything in life is that I don't know how to do most things. I'm good at a few things, I'm very good at a few things, but most things I don't know. But I give it a try and I just wing it and it just happens," she says.
The Dhhai Kilo Prem actor is super excited about the fact that Rohit Shetty is anchoring the show. "I can't wait to meet him. I hope he's he knows all the dialogues to his films, because I do. Me and my friends, when we saw Golmaal, we converse in that language every day. He's given us such amazing moments and I can't wait to meet the man who has given us these movies," she adds.
Anand will soon be seen making her big screen debut with Karan Johar's Rocky Aur Rani Ki Prem Kahaani starring Ranveer Singh and Alia Bhatt in the lead roles. Speaking of her experience, she says, "(I get) goosebumps. I still can't believe I did the film. Bachpan mein we used to be like, 'Oh, you're first movie is going to be a Dharma film'. And when I started working, this dream seemed very far and one that was never going to happen, and it just happened! Someone up there really wanted me to do it."