Opinion
King Charles gives befitting royal tribute to Queen of Rock 'n' Roll Tina Turner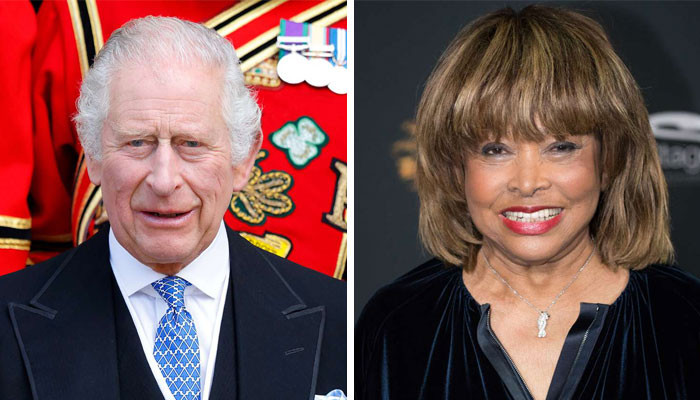 Tina Turner's death seemed to have affected King Charles as he paid a befitting tribute to the Queen of Rock 'n' Roll, Tina Turner, two days after he death
The Private Dancer musician's death was confirmed by her publicist Bernard Doherty on Wednesday, May 24th, 2023. "Tina Turner, the 'Queen of Rock'n Roll' has died peacefully today at the age of 83 after a long illness in her home in Kusnacht near Zurich, Switzerland."
"With her, the world loses a music legend and a role model," the rep added.
On Friday, May 26th, 2023, in the forecourt of one of the monarch's London residences, Buckingham Palace, one of Turner's biggest hits, The Best, was played in her honour.
According to the Mirror, the Band of the Welsh Guards was accompanied by the 1st Battalion Welsh Guards Corps of Drums as they performed a rendition of the 1989 hit.
The Changing of the Guard is the ceremony during which the King's Guard hands over responsibility for protecting Buckingham Palace and St. James' Palace to the New Guard.
The legendary singer seems to hold a special place to the newly crowned King as he and his ate ex-wife Princess Diana first met the music icon during the Prince's Trust All-Star Rock Concert at London's Wembley Arena in June 1986, via Fox News.
In a 2021 appearance, Prince William revealed on Time to Walk podcast that Diana would play the song for him and Prince Harry.
"When I was younger, Harry and I, we were at boarding school," the Prince of Wales, 40, shared. "And my mother used to play all sorts of songs to kind of while away the anxiety of going back to school.
He added that "one of the songs" he "massively remember and has stuck with" him "all this time," which he admitted to "still, to this day" enjoys secretly is Tina Turner's The Best.