Bollywood
Margot Robbie And Ryan Gosling Land In Trouble In New Barbie Trailer; Watch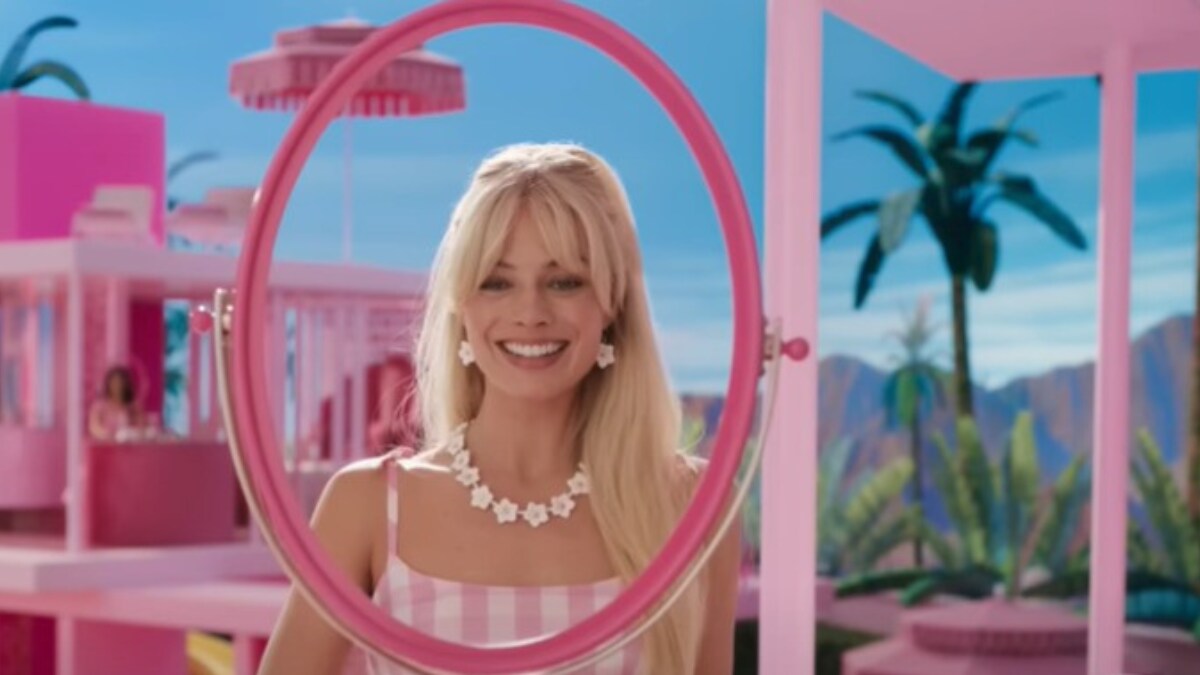 Gerta Gerwig's Barbie will release on July 21.
In the new video, Margot Robbie and Ryan Gosling explore the real-world outside pink-coded gates.
Margot Robbie's Barbie and Ryan Gosling's Ken face some existential crisis outside the borders of their lavish pink world in the main trailer of Barbie. Well, fans are aware Margot Robbie's character will set foot in the real world but now we know it might be against her will. In the new trailer released on Thursday, everything seems to be fine until it isn't. The video opens with Barbie and Ken's hilariously flirtish conversation about a grand party with synchronised choreography.
Everyone enjoys their hearts out in the fantasy world until Margot Robbie disrupts her own party asking, "Do you guys ever think about dying?" This sets a series of inexplicable situations be it Barbie's water running cold or her perfectly pointed feet going flat. The strange experiences wouldn't halt and she is given two options by Kate McKinnon's Barbie. Margot Robbie can either choose to return to her Barbie life or travel to the real world to uncover the truth of the universe.
Margot Robbie picks to remain inside the pearly gates but it seems that wasn't an option at all. She is then sings seated inside her car to cross the borders of Barbieland until she realises Ryan Gosling has followed her. Joining forces they meet up with the CEO of Mattel, however, the journey isn't an easy one. During a beach outing, their pink-coded attires grab attraction, leaving a man inappropriately touching Barbie.
She punches the pervert but lands in jail. If that isn't enough Ken's request of performing an appendectomy at a hospital also stirs up some security trouble. Meanwhile, panic ensues when the truth about a real-life Barbie walking in the streets of LA begins to circulate. The CEO of Mattel is frustrated and vows to send the rogue Barbielanders back to their pink plastic lifestyle. Watch the trailer here:
Besides Margot Robbie and Ryan Gosling, Simu Liu, Dua Lipa, Kate McKinnon, and Issa Rae play pivotal roles in the upcoming fantasy comedy flick. The plot of the movie showcases how a beloved Barbie is forced to leave the fantasy doll world for not being a perfect doll. She journeys to the real world setting comical consequences while discovering the meaning of true happiness. Helmed by Greta Gerwig, Barbie is set to hit the big screens on July 21.