Entertainment
Matt Damon recalls his 'dumbest' decision of turning down 'Avatar'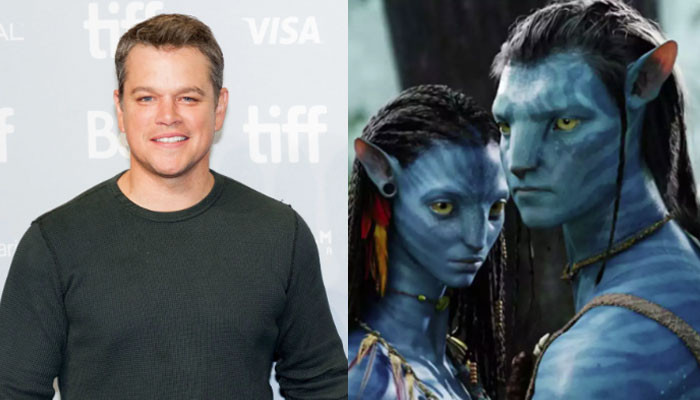 Matt Damon got candid about his "dumbest" choice of turning down blockbuster hit movie Avatar which went on to make $2 billion.
The Good Will Hunting star was offered the main role in the epic science fiction film with the director of the movie James Cameron offering him 10% of the film's box office profits.
However, the actor chose to opt out of the deal which could have earned him $250 million, a decision he later regretted.
"It's the dumbest thing an actor ever did in the history of acting," Damon told Entertainment Tonight in a joint interview with Zoe Saldana.
"I don't think your career suffered because of it, trust me," Saldana, who essayed the role of lead protagonist in the film, chimed in.
"Do you know what kind of movie that would've been if I would had been in it?" Damon joked before he hailed Saldana for being in many films that have made over $2 billion.
"I didn't plan it, trust me. I've just always felt blessed that I was picked, that I worked really hard and auditioned. I'm not Matt Damon. I don't get to turn down Avatars," Saldana quipped.
"I've probably done, like, 50 movies," Damon continued. "I've never been in a movie that made $1 billion."
At Cannes Film Festival 2021, Damon made headlines when he revealed he rejected the role of Jake Sully in the movie, which later went to Sam Worthington.
"I will go down in history," Damon said at the time. "You will never meet an actor who turned down more money."
In an interview with BBC Radio, Cameron discussed the Damon's decision of turning down the movie, saying, "He's beating himself up over this."
"And I really think you know, 'Matt you're kind of like one of the biggest movie stars in the world, get over it.' But he had to do another 'Bourne' film which was on his runway and there was nothing we could do about that. So he had to regretfully decline," he added.