Bollywood
'My Room Should Look Like A 7-Star Hotel'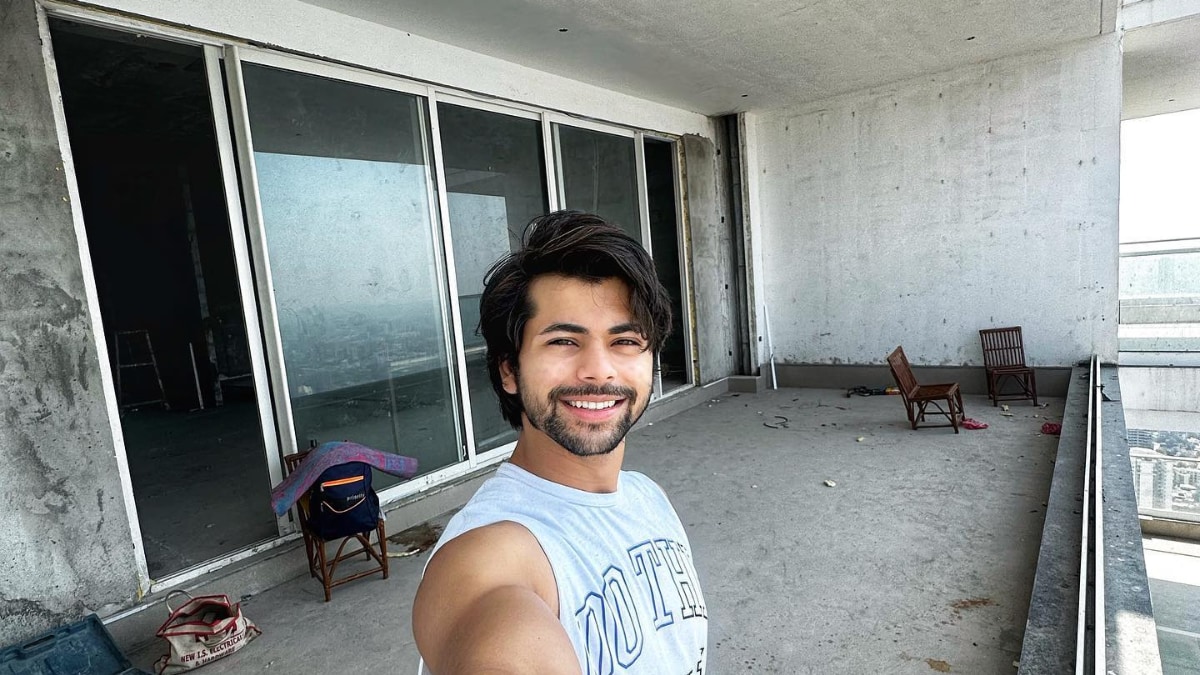 Siddharth Nigam at his new house. (Credits : Instagram)
Siddharth Nigam, who was last seen in Kisi Ka Bhai Kisi Ki Jaan, has finally accomplished a long pending dream.
Siddharth Nigam, an accomplished figure in the entertainment industry, has garnered significant recognition through his numerous projects. Starting as a child actor and eventually transitioning into lead roles in various shows, Siddharth Nigam has experienced remarkable growth and amassed a dedicated fan following. He even appeared in Salman Khan starrer Kisi Ka Bhai Kisi Ki Jaan, earning praise from both critics and audiences.
Beyond his professional success, Siddharth recently made headlines by buying a luxurious property in Mumbai. A few weeks back, he shared a sneak peek of his new house, which is currently under construction, further piquing the interest and excitement of his followers. "New house, new beginnings! Our flat in Mumbai is finally a reality. Feeling blessed and grateful for all the support and blessings. Now the best part – decorating the interiors! Can't wait to make this place homey and cozy," he wrote along with the post.
Now, in an interview with ETimes, Siddharth Nigam expressed his happiness over finally owning a lavish house in the city of dreams. The actor mentioned that he is completely involved in setting up the interiors of his house. Sharing his enthusiasm for the task, Siddharth mentioned that despite having interior designers on board, he personally takes an active role in selecting and choosing the elements he desires for his home. He even expressed his enjoyment in visiting shops to handpick certain items. "I like to choose what I want in my house. I even go to shops to select some things for my home. I am enjoying this process as well," he said. Siddharth is very keen on designing his bedroom and shares how he wants his room to look like a 7-star hotel with every facility.
Further, the actor mentioned, "I bought a house a few years back too, but this new house is a dream house for all of us. It is huge and I am so happy to have reached this far."
Reflecting on his challenging childhood, Siddharth Nigam shared that he and his family encountered many obstacles on their journey to success. Recalling a visit to a fair, he said his family would choose to save money instead of buying toys in anticipation of more essential needs. Siddharth's reminiscence highlights the determination and resilience that helped him overcome adversities. Now, as he looks back at how far he has come, Siddharth finds it surreal and gratifying, especially witnessing the joy on his mother's face.
Meanwhile, Siddharth Nigam has worked on popular TV shows like Chakravartin Ashoka Samrat and Aladdin-Naam Toh Suna Hoga. Apart from Kisi Ka Bhai Kisi KI Jaan, he was seen in significant roles in Bollywood films like Dhoom 3 and Munna Michael.