Bollywood
Naakul Mehta Pens Heartfelt Note; Says 'You took me under your wings…'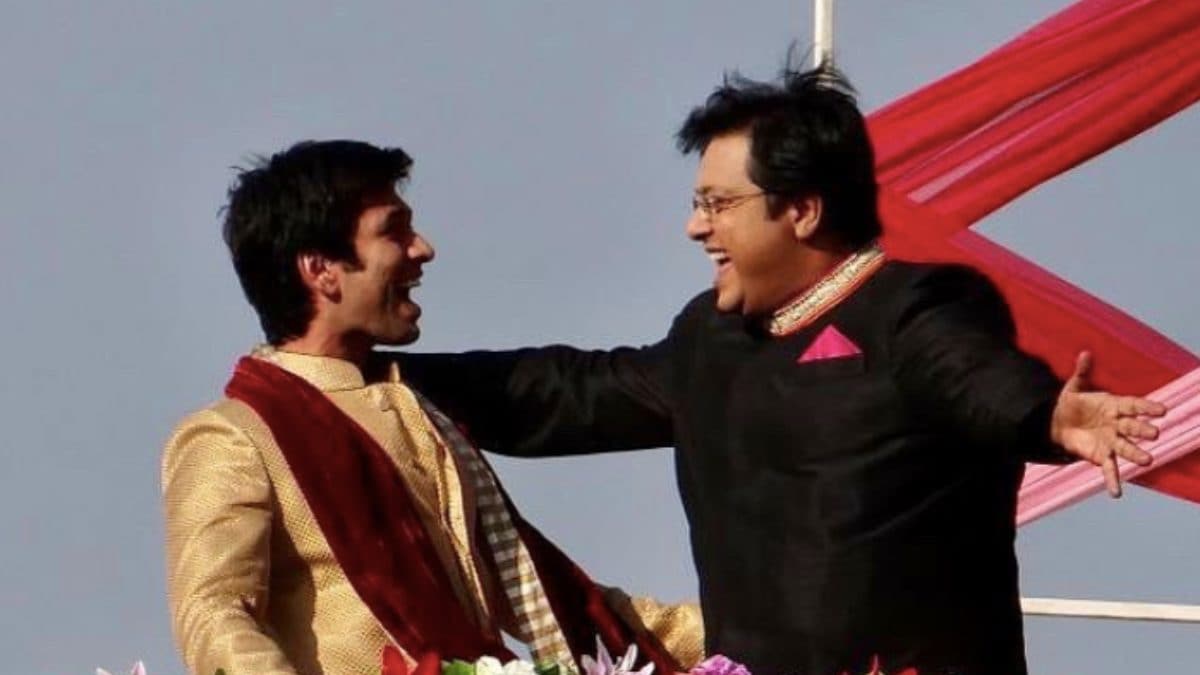 The untimely demise of Anupamaa fame actor Nitesh Pandey has sent shockwaves through the TV industry.
Television actor Nitesh Pandey has died at the age of 51. The actor, who was recently seen in Anupamaa, died of a cardiac arrest.
Television actor Nitesh Pandey has died at the age of 51. The actor, who was recently seen in Anupamaa, died of a cardiac arrest. The news of his death was confirmed by his brother-in-law, producer Siddharth Nagar. It is reported that Nitesh suffered a cardiac arrest on May 23 in Igatpuri, near Nashik, where he was shooting for a project.
Nakuul Mehta, who worked with the late actor in Pyar Ka Dard Hai in 2012, took to Instagram to share a heartfelt note. It read:
"Dear Nits,
You took me under your wings from the get go! Spring of 2012 in Manali was spent shooting Pyar Ka Dard Hai, my first on Television, you made sure I accompanied you to dinner every night and insisted I drank some Old Monk to keep me warm and jolly! The next three years of being on a set with you laid the foundation of everything I learnt and built on.. To watch you act as effortlessly as you did, enjoy food and a good drink, ferociously nurture stay dogs, shit on modern medicine, always ready with a homeopathy pill for my incessant sore throats and sniffles, your mad sense of humour, your never ending encouragement, your pride in your craft, your vision for sustainable living, your retro Honda CRV, your giving nonchalant close ups in a suit jacket and shorts under the lightman's thermocol, your joi de vivre, your Naks.. let's get a drink man.. seems so palpable and recent…
You my friend were a vibe, an energy and a talent which is amongst the best we have ever had in the business! Knowing you, I know you would insist that we celebrate you! I still remember you guffawing at the 2012 'me' doing push-ups and running myself crazy before an emotional scene to get my blood pumping and emotion ready for a scene. I wish I did tell you that I secretly stole so much from you. So much of me on screen is just wanting to achieve the joy & melancholy you played with such lightness of being.
Thank you, Nits ❤️
You will be loved and missed but I assure you that a large part of the beautiful you, I will continue to steal and bring to my performances.
Adi/Nakuul"
Nitesh was previously married to Ashwini Kalsekar. Best known for his work on television shows such as Astitva…Ek Prem Kahani (2002) Pyaar Ka Dard Hai Meetha Meetha Pyaara Pyaara (2012), and Ek Rishta Saajhedari Ka (2016). However, he has also starred in numerous films, including Khosla Ka Ghosla (2006), Shah Rukh Khan's Om Shanti Om (2007), Dabangg 2 (2012), Hunterrr (2015) and more recently, Badhaai Do (2022).