World
Nato: Swedish foreign minister says ambition is to join Nato by July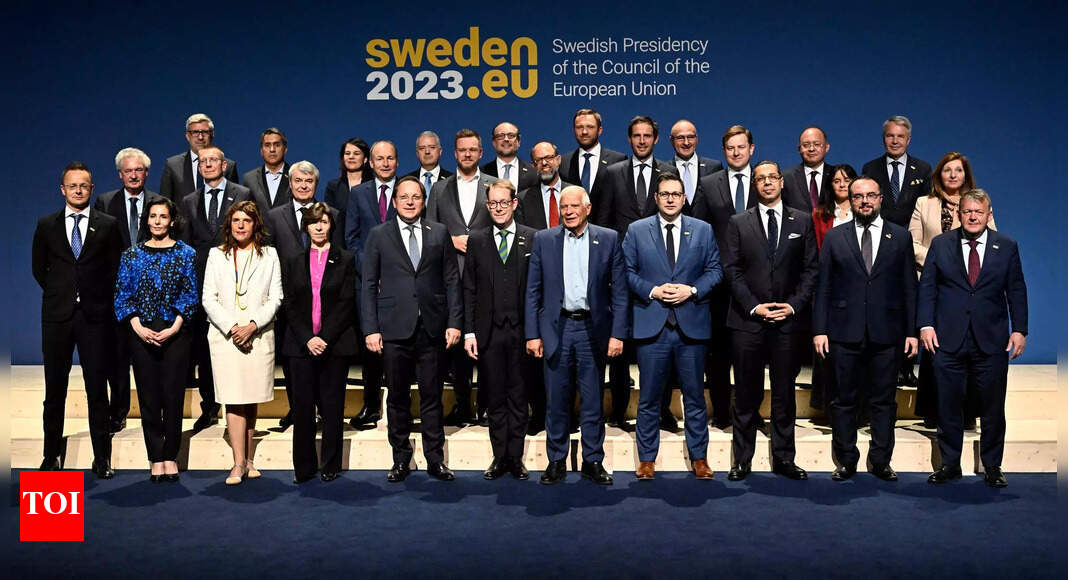 STOCKHOLM:
Sweden
still hopes to be a member of
NATO
by the time of the alliance's summit in Vilnius in July, Swedish Foreign Minister Tobias Billstrom said on Friday.
Russia's invasion of Ukraine convinced Sweden and Finland last year to ditch long-held policies of military non-alignment and seek security of Nato's collective defence commitment.
Finland joined Nato last month, but Sweden's membership has been held up by objections from Turkey and Hungary.
"There isn't going to be any plan B or anything like that. Plan B is plan A – that is full membership in Nato and that is what I and the government are going to work for all the way to Vilnius," he told reporters.
Turks vote in the second round of a tight presidential election on Sunday, with incumbent Tayyip Erdogan leading after the first ballot.
Billstrom said he hoped Turkey's parliament would begin the ratification process after the dust has settled.
"It is time for Turkey to start its ratification process and uphold its part of the bargain," Billstrom said.
Sweden and Finland struck a three-way deal in Madrid in June last year aimed at addressing Turkey's security worries.
But Ankara has continued to drag its heels over Sweden, saying Stockholm harbours members of militant groups it considers to be terrorists.
Hungary has also objected to Sweden's application citing grievances over Swedish criticism of Prime Minister
Viktor Orban
's record on democracy and the rule of law.
Billstrom said it was unclear what objections Budapest had to Sweden's membership.
"Hungary gave its support at the summit in Madrid last year for Sweden to be given invitee status without any conditions," he said. "It is our firm opinion that they should start ratification."