World
Pakistan minister claims coke, booze in Imran's urine, questions his mental stability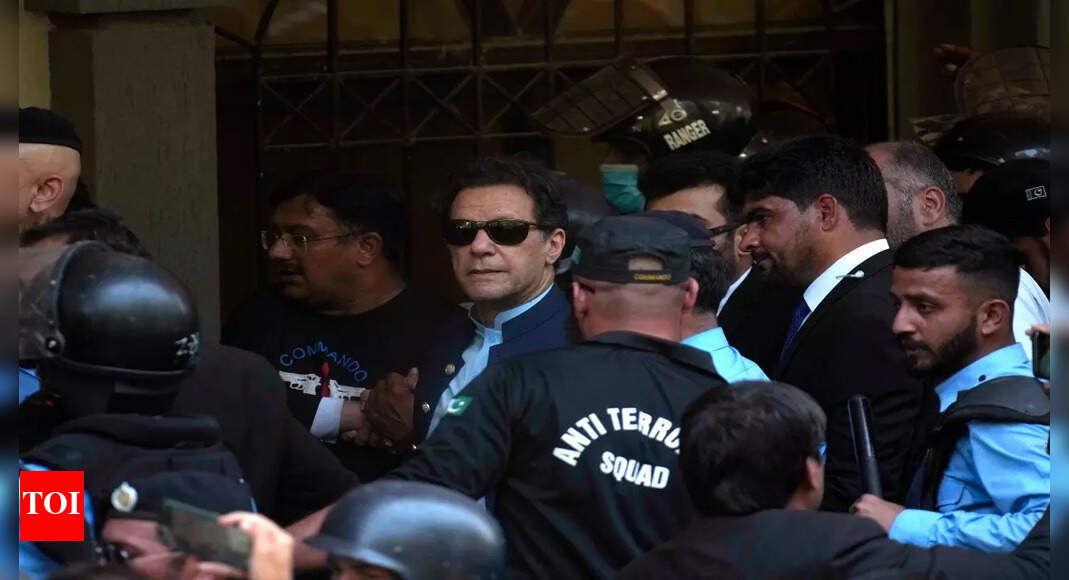 ISLAMABAD: Trouble mounted for former
Pakistan
PM
Imran Khan
as the country's health minister claimed on Friday that alcohol and cocaine were detected in his urine samples when he went through medical tests after his arrest on May 9 in a graft case.
The Pakistan Tehreeke-Insaf, however, posted on Twitter that it has decided to pursue legal action against the health minister and his assistants for their claims regarding the party chairman's medical condition.
Addressing a presser, health minister Abdul Qadir Patel said that a five-member medical board was constituted shortly after Imran's arrest and he was presented before it at Pakistan Institute of Medical Sciences (PIMS) in Islamabad.
The health minister said the inclusion of renowned psychologists on the board was to address the suspicion raised by the antigraft body regarding Khan's communication style and body language, suggesting possible mental stress.
The medical board, according to Patel, found Khan to be a "habitual user of illegal substances" as evidence of the presence of alcohol and cocaine was found in his urine samples. He claimed that the board has concluded that the PTI chief was under severe psychological pressure.
"The gentleman (Imran) was examined and appears under stress with anxiety symptoms. There was extensive anger/anxiety about the events happening in the last few weeks. He had little insight into the seriousness and reality of the current situation. The mental stability is questionable," stated the medical report.