America
Paul Simon reveals he lost the hearing in his left ear while completing his new album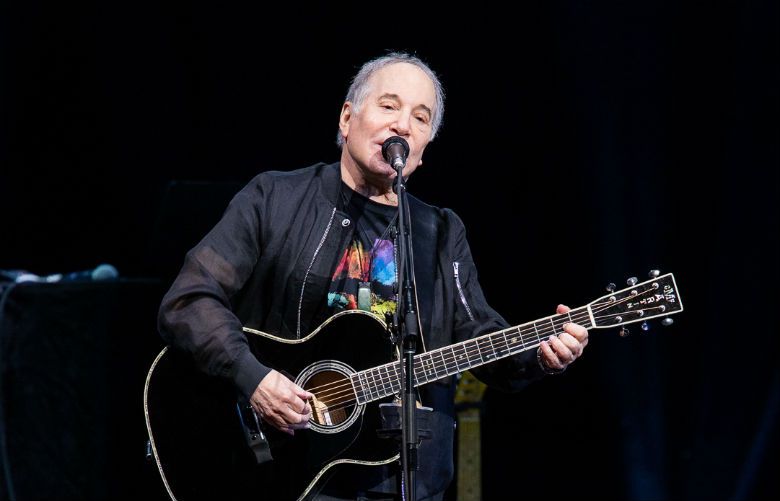 Paul Simon has revealed that he has lost most of the hearing in his left ear.
The Rock & Roll Hall of Fame musician, opened up about mysteriously losing his hearing in his left ear during an interview with the Times of the U.K., published Saturday.
The Grammy-winning singer-songwriter, who penned many of American folk duo Simon & Garfunkel's biggest hits, including "The Sound of Silence" and "Bridge Over Troubled Water," said his hearing loss happened "quite suddenly."
"Nobody has an explanation for it," Simon said. "So everything became more difficult."
His hearing went as he was busy writing the music for his new album, "Seven Psalms" which dropped this month. The San Diego Union-Tribune described it as a seven-song collection that "revels in melancholic understatement and gentle nuances" exploring "themes of mortality and spirituality, joy and dread, the past and present, the unknown future, and a clock that — for this 81-year-old music legend in the autumn of his years — ticks louder each day."
Simon said that losing his hearing initially left him frustrated and annoyed, but not angry "because I thought it would pass, it would repair itself."
But that hasn't happened, which means he may have to rule out live performances. He doesn't necessarily consider that a bad thing.
"The songs of mine that I don't want to sing live, I don't sing them," Simon said. "Sometimes there are songs that I like and then at a certain point in a tour, I'll say, 'What the f — are you doing, Paul?' Quite often that would come during 'You Can Call Me Al.' I'd think, 'What are you doing? You're like a Paul Simon cover band. You should get off the road, go home.'"
During the interview, Simon also talked about suffering from a bad case of COVID saying, "Boy, have I been beaten up in these last couple of years."
The reality of aging seems to be at the forefront of the "Graceland" singer's mind. He mentioned the passing of folk legend Gordon Lightfoot and Yardbirds guitarist Jeff Beck, saying "My generation's time is up."
"Seven Psalms" deals with aging and mortality as well. He described the lyrics as coming to him in dreams, and he would wake up and write them down. In the album's final song, "Wait," Simon includes the lines "Wait, I'm not ready, I'm just packing my gear" and "Heaven is beautiful, it's almost like home. Children, get ready, it's time to come home."
In 2018, Simon discussed retiring with The Times. "It's a life choice," he said, "not a career choice."
"And it seems like a good life choice," he continued. "In the end, I'd rather say, 'I had a great life' than end up saying, 'Well, I had a great career.'"
This story originally appeared in Los Angeles Times.