India
Proud Yet Unbelievable Moment, Won't Make Replicas for Sale, Crafter's Kin Tell News18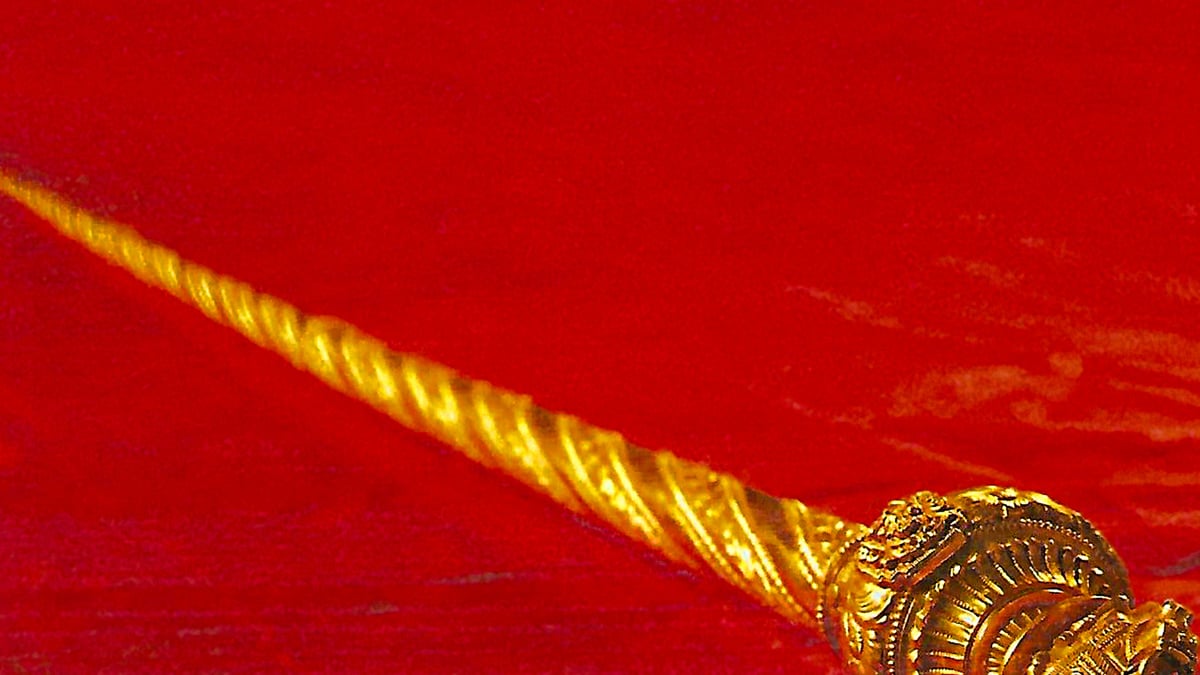 The sengol was crafted in 1947, a couple of months before Independence, under the guidance of the seer of Thiruvaduthurai Atheenam mutt in Tamil Nadu. It has carvings of Nandi and goddess Lakshmi. (Pic/PTI)
The gold-plated sceptre, to be installed in the new Parliament building by Prime Minister Narendra Modi on May 28, was built in 1947 by one of the oldest jeweller families in Chennai, Vummidi Bangaru
Among the special invitees for the inauguration of India's new Parliament building will be the family of jewellers who crafted and made the sengol, which will have a pride of place inside.
The sengol was built by one of the oldest jeweller families in Chennai, Vummidi Bangaru. The gold-plated sceptre, representing a Chola dynasty tradition, was given to India's first prime minister Jawaharlal Nehru in a ceremony in 1947 when the British handed over power. The sengol was crafted in 1947, a couple of months before Independence, under the guidance of the seer of Thiruvaduthurai Atheenam mutt in Tamil Nadu. It has carvings of Nandi and goddess Lakshmi.
News18 spoke to the great-grandson of the jeweller who made it. Amarendra Vummudi said, "This was a proud yet unbelievable moment for us when we were told about it."
He said he had personally never seen it. "But once we heard about it, we sent a team to check at the Allahabad museum whether it was the genuine one. It has some scriptures in Tamil which we inspected and we knew it was right. It's made of gold and has Nandi and Lakshmi carved on it. In fact, there are three Nandi symbols on it. It's a tradition which signifies both continuity and change and that power is being passed on. It's a proud moment for us Indians and our family that it will occupy a pride of place," he said.
There have been many queries about the sengol after home minister Amit Shah announced that Prime Minister Narendra Modi will install it in the new Parliament building at an event on May 28. But no replicas will be made for sale. "It's a decision which we as a family have made that no replicas will be made for commercial purposes. We may at most make a small sample so that people can come and see it," said Amarendra.
In the Chola kingdom, the transfer of power from one king to another was marked by the handing over of a sengol. This time, it signifies the transition from the old Parliament building to the new.