Bollywood
Rupali Ganguly Gets Teary-Eyed, Covers Her Face As She Pays Tribute To Nitesh Pandey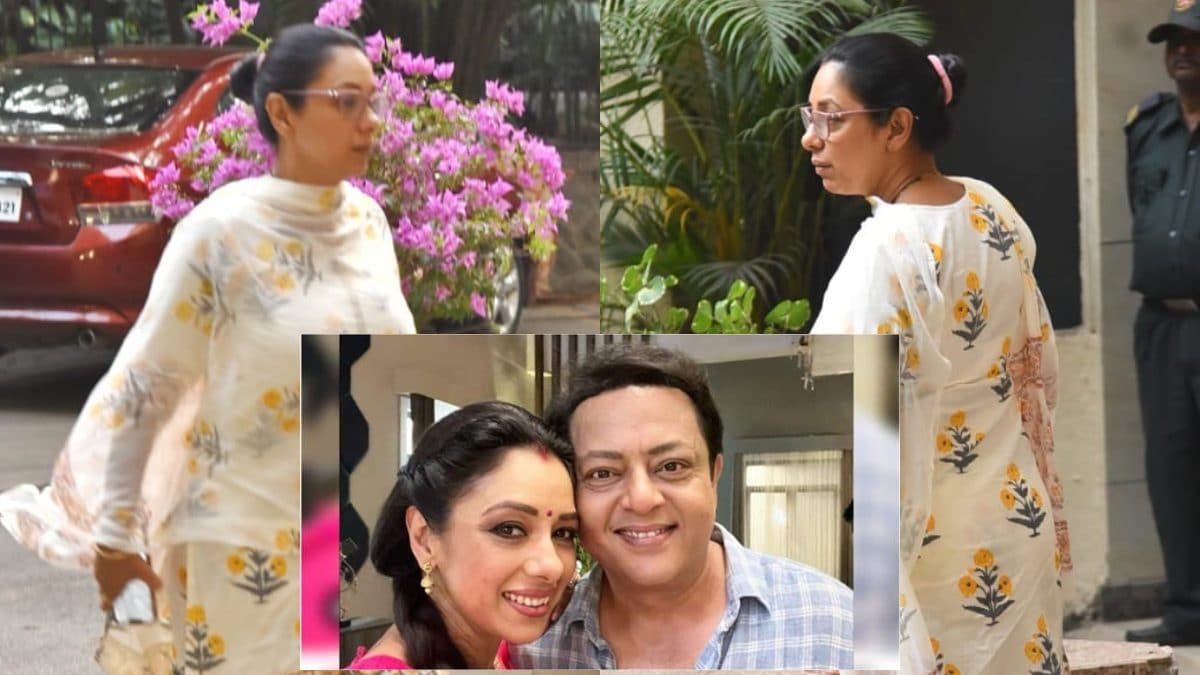 Rupali Ganguly and Nitesh Pandey were recently seen together in Anupamaa. (Photos: Viral Bhayani)
Earlier today, Rupali Ganguly also issued a statement to mourn Nitish Pandey's death. She revealed that the actor had messaged her last week.
Rupali Ganguly visited Nitesh Pandey's residence in Mumbai on Wednesday evening to pay her last tribute to the actor. She was snapped by the paparazzi as she stepped out of her car. Rupali and Nitesh were recently seen together in the popular show Anupamaa.
In another video that surfaced online, Rupali was seen getting emotional and teary-eyed. The Anupamaa actress covered her face with her dupatta as she avoided shutterbugs. Watch the viral video here:
Nitish Pandey passed away on May 23 in Igatpuri, near Nashik, where he was shooting for a project. He reportedly died due to cardiac arrest. As reported by the news agency ANI, Nitesh was found dead in a room in the Dew Drop Hotel and the police is investigating the death.
Earlier today, Rupali also issued a statement to mourn Nitish's demise. She revealed that the actor had also messaged her last week and the two were planning to make their sons meet. "He was the only industry friend who stayed constantly in touch with me apart from Delnaaz and Sarabhais,during my sabbatical. He had even come to meet me after Rudransh was born.I can't believe this! His son Aarav is just a few months older than Rudransh. He had messaged me just last week about a painting he had made and we had made plans to make our sons meet," Rupali said.
"We would bond over dogs. His wife Arpita is an animal care giver, feeder too like me. I am devastated! He was so so so fiercely protective about me," the actress added.
Rupali also expressed that she will never be able to meet Nitish ever again and shared, "Even when he came to Anupamaa, it felt as if you have your bestie next to you at your work place. Just this month beginning, I had gone very late for a films get together and saw his car leaving, so I called him and said I saw you and he said tu ruk main aata hoon gaadi ghumake , and I said no no ghar jaa agale hafte milte hai. Teen hafte ho gaye uss baat ko and now I will never meet him. I can't believe this!"
Besides Rupali Ganguly, Nakuul Mehta also took to his Instagram handle to express grief following Nitesh's death.