America
Seattle restaurateur and Geraldine's Counter co-owner Gary Snyder dies at 57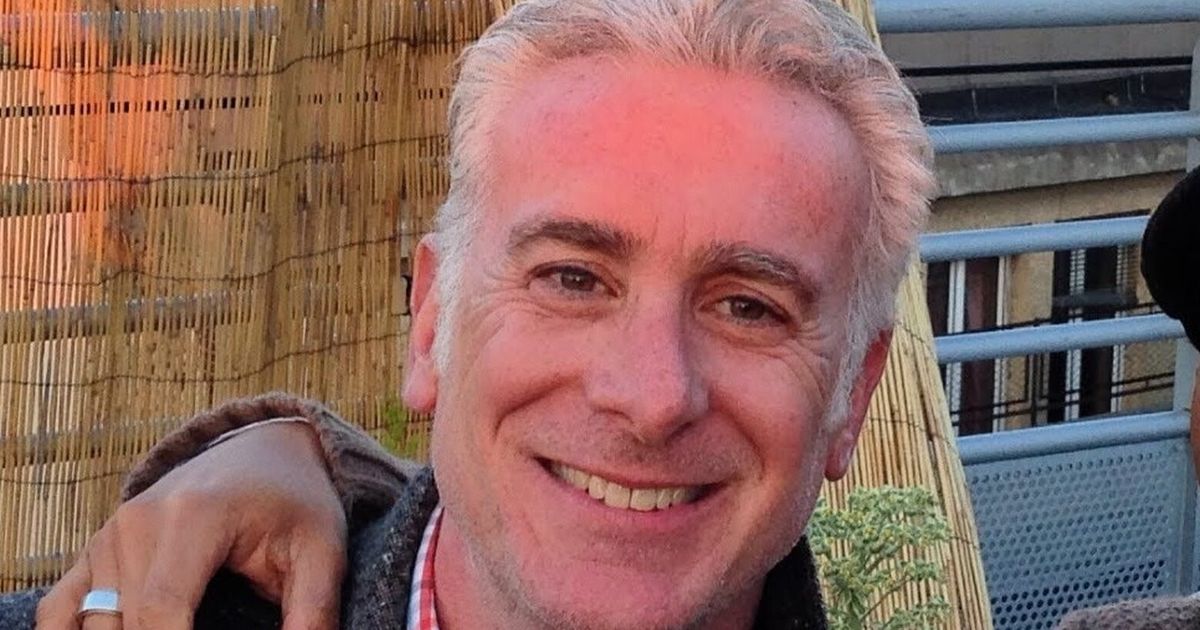 When longtime Seattle restaurateur Gary Snyder smiled at you, it was as if the sun came out from behind the clouds, his family says. "He was so gregarious. He just talked to anyone. He made people feel seen and heard and he was genuinely interested in them," Sherwin Tolentino, Snyder's life partner, said during a recent phone call.
"He made everybody feel like he was their best friend," added Larry Snyder, Gary's older brother.
Gary Snyder died at home from lymphoma on May 19. He was 57.
He was a vibrant presence at Geraldine's Counter, a bustling spot he opened with longtime business partner Stacey Hettinger in 2005 that quickly became a community hub in Columbia City. There could be a line out the door, but he would be oblivious, chatting with customers and checking in with what Tolentino called his "fans." He was as adored as the biscuits and gravy and French toast that graced many a table. One of those conversations with a customer even led to Snyder and Tolentino adopting their beloved dog, Bailey.
Geraldine's Counter is such a fixture in the community in Columbia City, and Snyder was such a presence in the neighborhood that he came to be known by some as the "unofficial mayor" of Columbia City.
Gary Snyder was born June 15, 1965, in Woodland Hills, California, to Geraldine "Geri" and Marvin Snyder, as the youngest of three boys. He attended San Diego State University, ultimately graduating from Northridge College in Los Angeles with a communications degree, and moved to Seattle in 1989.
There was a five-year age difference between Larry and Gary. When they were kids, Larry recalls being much more enamored with their oldest brother, Steve, whom Larry idolized and with whom he shared a love of sports. Gary was their sweet kid brother who was just kind of there, not into sports, and content to do his own thing.
"But once Gary became the man he was, the tables turned for me. I totally looked up to him. He became the guy you wanted to be in the room with, which was such a great transformation for me to see," Larry says.
There were inklings of that man even when Gary Snyder was working as a waiter at Duke's Seafood in South Lake Union. It's where he met Hettinger while waiting tables shortly after he moved to the city. Snyder had a magnetic personality – both men and women were always certain he was flirting with them, his family says – and he and Hettinger became fast friends. Opening a restaurant together was a casual dream they talked of often.
Snyder eventually became a manager, and even though he and Hettinger parted ways — she moved to Jackson, Wyoming, and he moved on to work at spots like Queen City and Coastal Kitchen — they reconnected when he called to tell her about a restaurant for sale in Capitol Hill. The spot was El Greco, which they bought from original owner Thomas Soukakos in 2001.  
"We got a Small Business Administration loan for El Greco. We laughed and called it our nonprofit therapy. It was a labor of love," Hettinger recalls.
El Greco was a turnkey spot and the duo kept serving a mostly Mediterranean menu plus brunch for a few years, until closing briefly for a revamp in 2008 before reopening as Table 219 in May of that year. The menu at Table 219 was a mélange of fun twists on classic dishes; duck confit nachos and sloppy joe sliders, for instance. In a review, The Seattle Times food critic at the time relayed a story of how Snyder sold a glass of wine for half price, just because he could.
Hettinger says that's just how he was. "He just had this way about him. He was sweet and loving, and he cared," she says.
Table 219 was where Snyder met Tolentino in 2009. The two had flirted for a while before one of Snyder's employees told a friend of Tolentino's to just "get them on a date already." They had their first date at Table 219, and later this year, they would've celebrated 14 years together.
"One of the things that really drew me to him originally was his salt-and-pepper hair. I feel like that's such a distinct visual characteristic of him. Everyone remembers Gary's grey," Tolentino says.
Snyder and Hettinger opened Geraldine's Counter in Columbia City in 2005 and sold Table 219 to longtime chef Jeffrey Wilson in 2011. Geraldine's – named for Gary's mom — capitalized on the popularity of brunch at Table 219 and more. The space was filled with color, from the brightly painted walls to the vibrant Fiestaware plates. Hettinger recalls it being important to them to open in Columbia City because of the diversity of the neighborhood.
"We really wanted to be a part of a community with a diversity of young and old families, mixed races and languages. That was something we really jived with, and it's been fascinating to watch [the neighborhood] grow," Hettinger says.
Larry Snyder recalls crying the first time he went to Geraldine's Counter, shortly after opening. It was a normal Sunday and there was a line out the door: Gary was in his element.
"It wasn't luck, it was because he was Gary and people saw him and he saw them," Larry Snyder says.
In the fall of 2015 Gary Snyder opened Mount Baker burger spot Heyday with Dang Nguyen. Tolentino helped with the branding. The words Snyder kept circling around when he thought of how he wanted to define the Heyday vibe were "community, accessibility, inclusivity and approachability." Those ideals were important to him as an ethos for his everyday life.
"I feel like his legacy is his sense of humor and how he was approachable. Gary brought community together with his joy, love and personality," Tolentino says.
His legacy also includes his twin sons, Jake and Luke, whom he shares with their mother, his longtime friend Sara Eizen. Outside of his larger-than-life restaurant personality, Snyder enjoyed working on the home he and Tolentino purchased in Mount Baker in 2012, hiking and traveling the world.
A celebration of life is planned at Geraldine's Counter on July 6. Check the restaurant's Facebook page for more details.