America
Snohomish County announces $8 million to boost mental and behavioral health treatment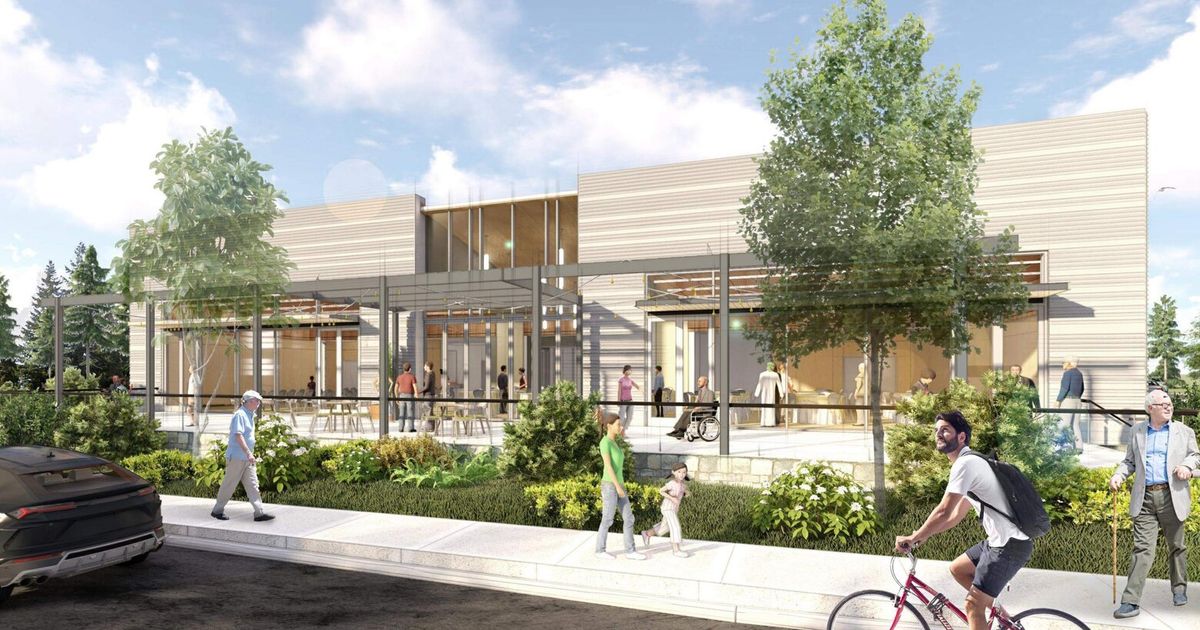 More Snohomish County high schoolers could soon have access to mental health help, and mothers and children with substance dependency will have a place to get treatment and shelter, following a sizable influx in funding announced by county officials Monday.
The county plans to use $8 million in federal COVID stimulus money to fund construction or operation of five new projects aimed at improving mental and behavioral health care, Executive Dave Somers' office said.
"As we talked to communities about ways to recover and move forward from COVID-19, there was consistent agreement around the need to expand affordable, high-quality behavioral health capacity serving all parts of the county," Somers said in a statement. 
Snohomish County is the third-largest county in Washington state and is home to nearly 827,000 people. County officials estimate that, at a minimum, 440 people will be served by the newly funded projects each year. 
"The isolation and disruption caused by the pandemic have undoubtedly worsened challenges related to behavioral health," Somers said, adding that the county still needs more support from state and federal sources to properly fund services. 
The most funding is going to Evergreen Recovery Centers in Everett with $2.9 million to help build a new facility called the Evergreen Manor Family Center. It will provide behavioral health and substance-use treatment specifically for pregnant women and mothers who are dependent on opioids, and their families. The center is expected to serve 200 mothers and their children annually, with long- and short-term housing, a child-care center and a neonatal unit.  
The facility is under construction with completion slated for this summer. 
"Through the county's meaningful financial assistance, we will be able to expand child care services to 50 children of families overcoming drug addiction and open the [state's] first pediatric transitional care unit inside a treatment program in order to provide more compassionate care to infants experiencing drug withdrawal," CEO Linda Grant said in a statement. 
Another $1.8 million would go to create two new health centers at Meadowdale and Mountlake Terrace high schools, allowing the Edmonds School District to expand a pilot program that currently provides services for five high schools. The current programs provide services for about 126 to 132 students; with the additional funding, two new buildings would be built to support 140 more students. Those buildings would be completed around August 2024, according to documents submitted to the county by school officials. 
The Lynnwood Neighborhood Center, run by Volunteers of America Western Washington, will also receive about $1.5 million to bring behavioral health services through 40 additional individual appointments per day, as well as group sessions and workshops. The organization is still fundraising to cover the cost of building a new neighborhood center and hopes to break ground on the project this fall. Brian Smith, the CEO of the organization, said the county dollars are "pivotal" to the construction of the project. 
Housing Hope, an organization that focuses on providing affordable housing, received $1.46 million dollars to construct a space for behavioral health inside a proposed child development center in Everett. The new space will focus on therapy for parents and children ages 3-12. That center is estimated to open by 2025, according to a spokesperson for the nonprofit. 
Pioneer Human Services was awarded $250,000 for its North Sound Behavioral Health inpatient treatment facility, also located in Everett, to help with operational costs like salary increases for staff. 
Funding for all five projects came through Snohomish County's allocation from the American Rescue Plan Act, an economic stimulus bill passed in 2021 to help communities across the country deal with the impacts of the coronavirus.