America
Takeaways of AP report on DEA probe of drug distributor accused of fueling opioid epidemic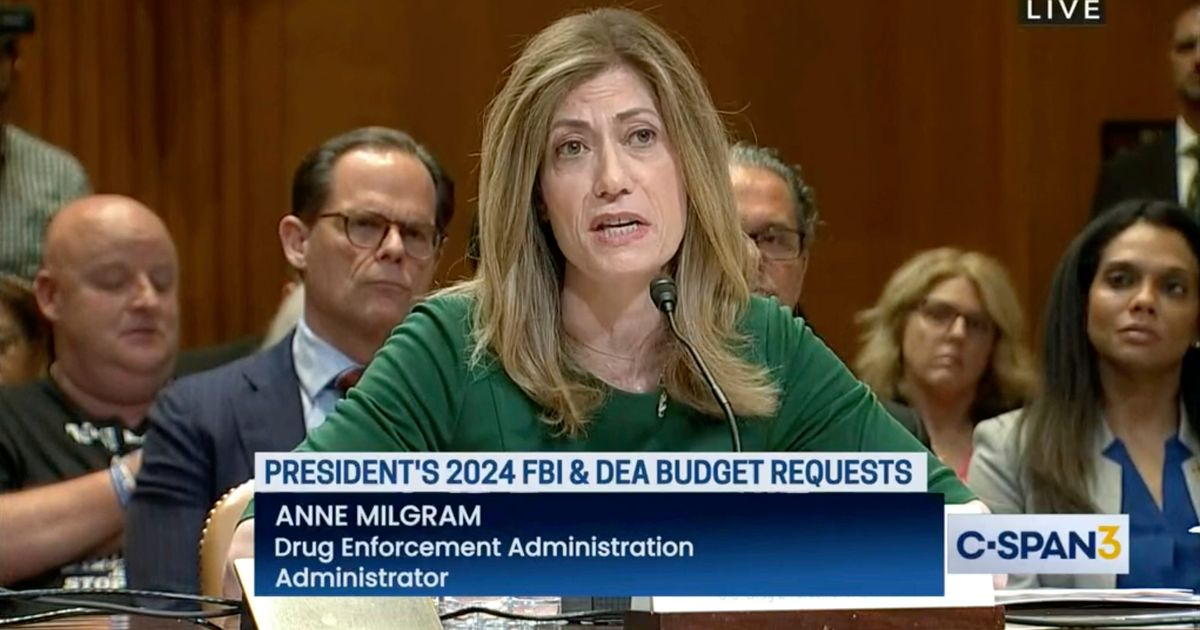 SHREVEPORT, La. (AP) — The U.S. Drug Enforcement Administration has allowed one of the nation's largest wholesale drug distributors to keep shipping addictive painkillers for nearly four years despite a judge's recommendation to strip its license for turning a blind eye to thousands of suspicious opioid orders.
The case has drawn attention to the involvement of a high-profile consultant the company had hired to stave off punishment and who is now DEA Administrator Anne Milgram's top deputy.
Here are the key takeaways:
WHAT'S AT STAKE?
A federal administrative law judge in August 2019 found that Morris & Dickson failed to flag thousands of suspicious, high-volume orders from pharmacies and recommended that it lose its license.
Failure to follow DEA rules by Morris & Dickson and other major distributors has been blamed for leading to more than 700,000 American overdose deaths in the past two decades..
The company said it overhauled its compliance system, canceled suspicious orders and sent daily emails to the DEA spelling out its actions. But Judge Charles W. Dorman said it was too little, too late, and issued a ruling to deter similar actions by other companies.
"Acceptance of responsibility and evidence of remediation are not get-out-of-jail-free cards that erase the harm caused by years of cavalier disregard," Dorman wrote in a 159-page ruling obtained by The Associated Press.
WHO IS MORRIS & DICKSON?
Shreveport, Louisiana-based Morris & Dickson is the U.S.' fourth-largest drug distributor, with annual sales of more than $4 billion. But it trails a trio of pharmaceutical distributors known as the Big Three, all of whom agreed to pay the federal government more than $1 billion in fines and penalties for similar violations.
Morris & Dickson officials have repeatedly said in court filings that the loss of its license would be a "virtual death sentence."
Among the more than 12,000 suspicious orders that Dorman said Morris & Dickson should have reported to the DEA were several placed by the Wilkinson Family Pharmacy in suburban New Orleans.
In one month, March 2014, 42% of all prescriptions filled by Wilkinson were for controlled substances such as painkillers and 38% of those were paid for in cash.
"Anybody with half a brain could've seen something wasn't right," said Dan Schneider, a retired pharmacist whose fight to hold drug companies accountable for the opioid crisis was featured in a Netflix documentary series.
WHO IS LOUIS MILIONE?
Louis Milione was named DEA's principal deputy administrator in 2021. He had previously retired from the agency in 2017 after a storied 21-year career that included two years leading the division that controls the sale of highly addictive narcotics. Among his earlier achievements was running the overseas sting that in 2008 nabbed Russia's notorious arms trafficker Viktor Bout.
Morris & Dickson brought Milione as part of a $3 million contract after the DEA accused the company in 2018 of failing to flag thousands of suspicious, high-volume orders.
Testifying in 2019 before federal Administrative Law Judge Charles W. Dorman, Milione argued that Morris & Dickson deserved to keep its license because it "spared no expense" to overhaul its compliance systems.
WHAT DOES DEA SAY?
The DEA did not respond to repeated requests to explain its handling of the case and whether Milione recused himself from any involvement in the matter.
But neither Milgram nor two DEA administrators who preceded her have taken any regulatory action since Dorman's 2019 recommendation. Former DEA officials told the AP that a nearly four-year delay is highly unusual, and that most such cases are resolved in half the time.