Politics
Trump accuser E Jean Carroll motions to amend lawsuit to include statements made by former president to CNN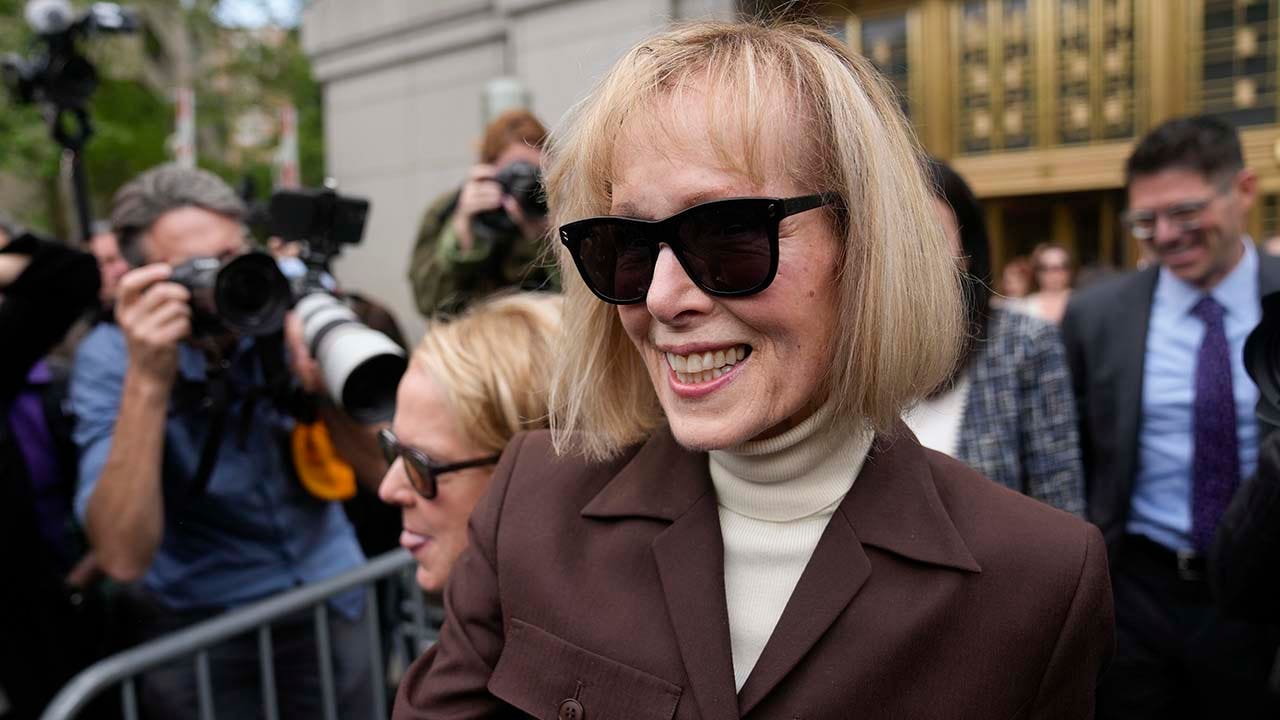 Former President Donald Trump's accuser E. Jean Carroll has filed a motion to amend her defamation lawsuit to include the former president's comments made to CNN during a town hall earlier this month.
The defamation lawsuit that she has moved to amend was filed in 2019 and is separate from the suit that was decided nearly two weeks ago.
Monday's court filing looks to increase the amount of damages Carroll is seeking from Trump.
On May 9, a federal jury ruled Trump was not liable for rape but was liable for sexual abuse and defamation. As a result, the former president was ordered to pay $5 million to Carroll.
NEW YORK JURY FINDS DONALD TRUMP SEXUALLY ABUSED E JEAN CARROLL IN CIVIL SUIT
Trump chose not to attend the civil trial and was absent when the verdict was read.
Carroll, now 79, alleged that in 1996, Trump raped her at the Bergdorf Goodman department store across the street from Trump Tower in Manhattan. According to Carroll, the two had a chance run-in at the store, where Trump was shopping for a gift for "a girl." She said he asked for her advice, and the two shopped together before he pushed her into a dressing room and assaulted her.
Trump and his legal team insist the allegations are fabricated, and the former president's initial reaction included an accusation that Carroll was motivated by wanting to sell copies of her book.
The accusation led to Carroll slapping Trump with a defamation claim, alleging that his response caused harm to her reputation.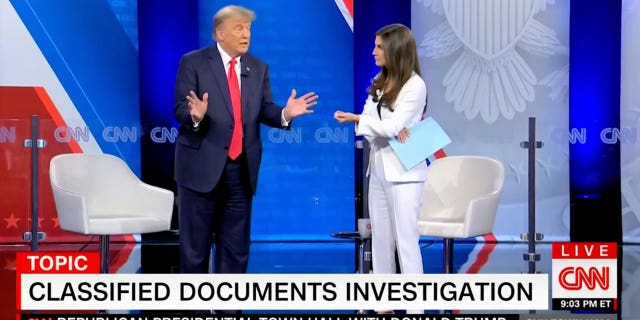 Earlier this month, Trump participated in a town hall in New Hampshire that was moderated by CNN.
TRUMP VIDEO OF E JEAN CARROLL DEPOSITION RELEASED: 'SHE WOULDN'T BE MY TYPE IN ANY WAY, SHAPE OR FORM'
During the town hall, Trump was asked about the allegations and jury's verdict.
"This woman, I don't know her. I never met her. I have no idea who she is. I had a picture taken years ago with her and her husband, nice guy John Johnson," Trump said. "He was a newscaster, very nice man. She called him an ape, happens to be African-American. Called him an ape – the judge wouldn't allow us to put that in. Her dog or cat was named vagina, the judge wouldn't allow to put that in."
The former president continued to tell the host he never met the woman, despite her allegations.
READ THE AMENDED LAWSUIT HERE:
When the host told Trump the jury found that he sexually abused Carroll, he said, "they didn't."
TRUMP TO APPEAL VERDICT IN E JEAN CARROLL CIVIL CASE, SAYS HE HAS 'ABSOLUTELY NO IDEA' WHO SHE IS
He again said he did not know who the woman was, even swearing on his children, adding that it was a fake story.
In response to the statements made by Trump during the town hall, Carroll motioned to amend her complaint by adding allegations concerning the verdict against Trump, and his response to the verdict.
Carroll and her attorneys claim Trump's statements involved repeating claims the jury found to be "defamatory." They argued the statements are directly relevant to the issue of punitive damages on the defamation lawsuit.ges on the defamation claim.
CLICK HERE TO GET THE FOX NEWS APP
"Punitive damages in relation to a libel claim – the defamation claim – may be awarded to punish a defendant who has acted maliciously and to discourage others from doing the same… a statement is made with malice or it's made maliciously… if it's made with deliberate intent to injure or made out of hatred or ill will or spite or made with willful or wanton or reckless disregard of another's rights," the motion reads. "The nature of Carroll's underlying claim for defamation against Trump based on his 2019 statements, however, remains the same."