America
WA recovery advocate Ricky Klausmeyer-Garcia of 'Ricky's Law' dies at 37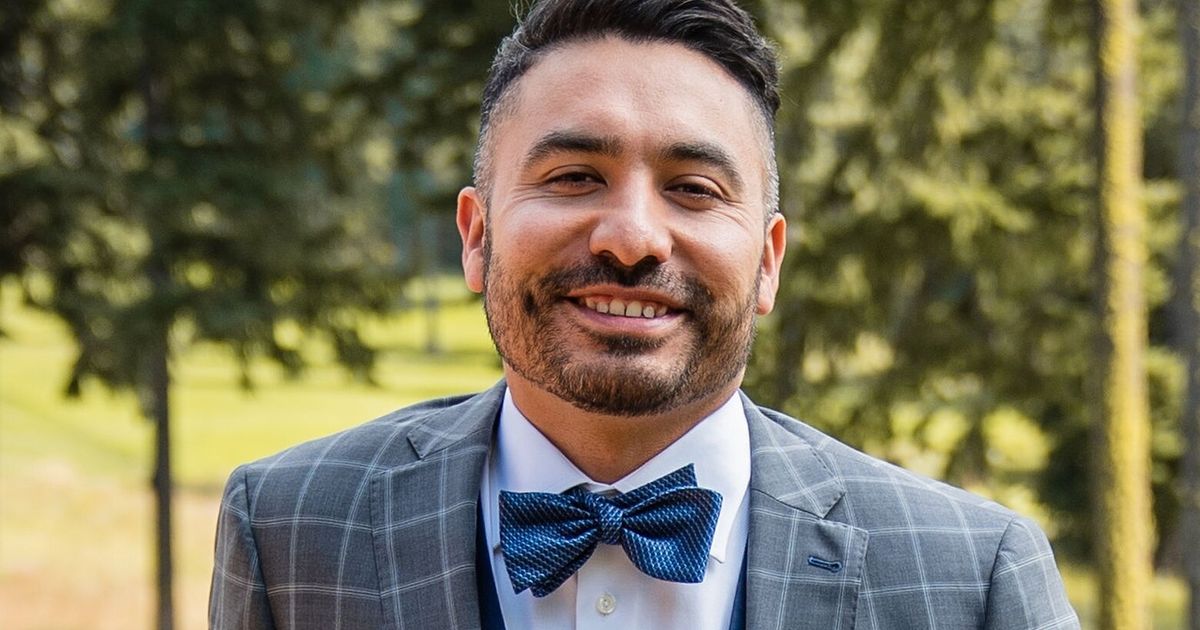 Enrique "Ricky" Klausmeyer-Garcia, a mental health and addiction recovery leader whose story helped pass state legislation that opened the doors for treatment due to substance use, has died at age 37. 
The son of Mexican immigrants and the youngest of nine, Klausmeyer-Garcia was born Feb. 18, 1986, in Michoacán, Mexico. He died May 16 at Lakeside Milam, a residential substance use treatment center in Kirkland. Initial autopsy results were inconclusive. Lakeside Milam did not respond to a request for comment Friday. 
Klausmeyer-Garcia grew up in Adams County, around Othello, but graduated from Ingraham High School in North Seattle. He was the first in his family to pursue higher education, spending time at Western Washington University and later completing a computer science certification at the University of Washington. He also spent six months in Mexico City immersing himself in programming.  
That paved the way for the rest of his family. Elizabeth Perez Garcia, one of his nieces (Klausmeyer-Garcia had 25 nieces and nephews at last count), recalls that her Uncle Ricky was more like a best friend and brother. He would help her with everything from college essays to math homework. An avid photographer, he even took her graduation photos. 
"He was a really big believer in me," Perez Garcia said. 
Most recently, Klausmeyer-Garcia worked as the engagement manager for the Recovery Café Network, an organization that creates community hubs for people in recovery, establishing new cafes across the U.S. 
Klausmeyer-Garcia was very open about his addiction to alcohol and his recovery path, sharing his story with local and national media to bring awareness and improve treatment options for people in Washington. 
"He was really on the cutting edge of being a person who was recovering out loud," said Rep. Lauren Davis, D-Shoreline, his longtime friend. She helped pass House Bill 1713, known as "Ricky's Law," in 2016, based on her experiences trying to get him treatment.
The legislation allowed people with substance use disorders to be involuntarily committed to treatment if they were found to be gravely disabled, or a danger to themselves or others. Previously, Washington state law allowed for the commitment of people with severe mental illness but excluded those with addiction.
According to data from the Washington State Health Care Authority, because of Ricky's Law, 961 people were treated for substance use disorders between October 2020 and September 2021.  
Klausmeyer-Garcia's story was also featured in the documentary "Tipping The Pain Scale," which debuted in 2021.  
"Not only did he give hope to people in recovery," Davis said, "but he gave hope to moms who had kids with active addiction, who looked at him and looked at his one-dimple-smile and believed again, had hope again." 
When he wasn't advocating or organizing, Klausmeyer-Garcia traveled, adventuring through Spain and Paris often with friends and family. Loved ones said he drew people to him and was often the life of a party, sharing music, dancing, or making others laugh. 
One of his goals, his sister Angelica Garcia remembers, was to have a big, beautiful wedding. 
"He always used to say, 'I want to meet the man of my dreams and then I want to marry him,'" Garcia said. 
His wish came true. 
Kelsey Klausmeyer and Klausmeyer-Garcia met online in 2019.
"It was a real surprise to both of us that we found each other," Klausmeyer said. "We realized that we had been waiting for each other the whole time."
The couple tied the knot at the Suncadia Resort in Cle Elum in September. Klausmeyer said he was "sweating bullets" before their first dance but laughs recalling that his new husband, a talented salsa and bachata dancer, was a very good lead. 
In their daily life, Klausmeyer remembers watching his husband talk his way into a coveted P-Patch in the community garden nearby, even though there was a waitlist, and making nachos or family recipes afterward together. The couple also had a husky named Otis, who Klausmeyer-Garcia adored. 
"He loved that dog so much. They did everything together," Klausmeyer said. 
Klausmeyer-Garcia's work in the community also showed up frequently. 
A simple trip to Target would inevitably lead to someone recognizing Klausmeyer-Garcia and opening up about their own story of addiction and recovery. 
"It happened so many times, it just was part of our life together," Klausmeyer said. 
The two would give people rides or buy clothes or food for people. 
When the two first met, Klausmeyer-Garcia was sober for about eight years. The disclosure of his past was partially what made Klausmeyer fall in love with him. 
"I just had so much respect that someone could go through something so difficult, and then be so generous. That they would give back to the community in such a beautiful way." 
Garcia remembered a time when another family member was facing a crisis and Klausmeyer-Garcia got involved to help. She checked in with him, worried about the stress it could bring to his recovery. 
Her brother answered, "'I'm doing it because somebody did it for me.'"  
In 2020, Klausmeyer-Garcia had a relapse and sought treatment. Additional relapses occurred this year. Still, his friends and family said he continued fighting for his recovery until the very end, even as cracks in the mental and behavioral health system hindered his progress. 
Davis and Klausmeyer said Klausmeyer-Garcia and his loved ones repeatedly faced obstacles from insurance companies and behavioral health providers who closed doors as he sought treatment. Even in the midst of that, Klausmeyer-Garcia hoped to improve the system.
"[Ricky] kept saying 'When I get better, I'm going to fix this. We're going to fix this,'" Klausmeyer said. 
Klausmeyer-Garcia is preceded in death by his father, Manuel Garcia, and survived by his husband, Kelsey Klausmeyer; his mother, Martha Garcia; eight siblings: Leticia, Manuel, Licho, Silvia, Laura, Angelica, Alejandra, Martita; and many nieces and nephews. 
A memorial is planned for June 11 at 2 p.m. at St. Mark's Episcopal Cathedral. A GoFundMe page has been set up for funeral expenses.