Bollywood
When Tina Turner Agreed To Play Goddess Shakti In Ismail Merchant's Indian Film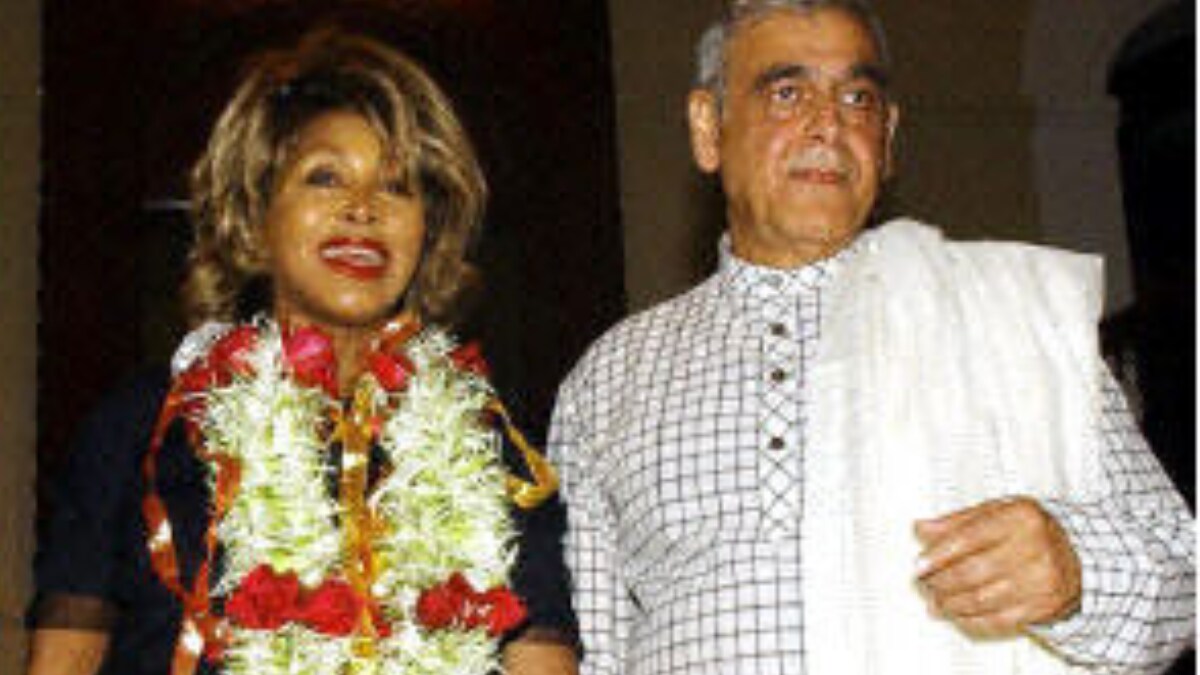 Tina Turner was approached by Ismail Merchant for her first Indian project in the early aughts.(credit : Merchantivory)
The Goddess was shelved indefinitely after Ismail Merchant passed away on May 25, 2005, when the film was in the pre-production stage.


Tina Turner is a name synonyms with power, talent, inspiration and humility. The American-born singer was a gift to the music industry. Called soul diva by her fans, Tina redefined rock 'n' roll with her musical experimentation. She wasn't just an ace in singing, songwriting and dancing but also gave many stars a run for their money with her acting skills. Her charisma and magnificent personality made her the best choice for the role of Goddess Shakti in Ismail Merchant's Indian film, The Goddess. It was announced in 2004, a year after Tina Turner was approached by the producer for her first Indian project. Ismail Merchant had seen Tina delivering an "extraordinary performance" at New York's Radio City Music Hall when he knew "if there was something this woman can do then it is become the goddess Shakti," he said in a statement which was released by Merchant Ivory Productions, his production house in collaboration with American director James Ivory.
It was at this moment that Ismail knew only Tina Turner could bring alive the role of Goddess Shakti onscreen. However, he did not pursue her immediately. He sat on the idea and decided to ask the iconic star about it in 2003, a few years after she had retired. "I contacted her manager Roger Davis and he in turn sent the idea to her. Roger said that she would like to see you, go and meet her in Zurich (her home in Switzerland)," said the producer. He narrated the idea and script to Tina and she immediately to do the film in excitement as she thought she would do justice to the character. She was eager to learn Indian dance and music with table maestro, Ustad Zakir Hussain, for the film.
As per Tina, who was a practising Buddhist at that time, her belief in faith was one of the many reasons why she agreed to do the role of Goddess Shakti. "The cosmic energy of Shakti attracted me to this film and the film to me. It signifies a new energy, new abilities and new beginnings," she said in a statement in 2004.
So, after the deal was sealed, Ismail Merchant took Tine Turner on a tour of India, to introduce her to the culture and traditions of the country. The film was to be shot in India in a single schedule in 2004 and Tina was required to sing tracks in Hindi, English and Latin for it. It was said to be a supernatural film about a goddess, who can control the past, present and future, and her relationship with a painter (played by Matthew Modine). The Goddess "tells a story about three lovers that takes place in ancient India. The story shifts between the past, present and future," said Ismail.
Tine visited temples of South India and river Ganga on her tour to prepare for the film. Unfortunately, The Goddess never took off and was shelved indefinitely after Ismail Merchant passed away on May 25, 2005, when the film was in the pre-production stage.
Tina Turner, the 'Queen of Rock 'n' Roll,' died at the age of 83 after a long illness on Wednesday in Zurich. She will forever remain in the hearts of her fans, courtesy – her iconic songs like What's Love Got To Do With It, Typical Male, The Best, Private Dancer and Better Be Good To Me.