Bollywood
Zendaya Kisses Tom Holland In PDA-Filled Leaked Photos From Their Romantic Vacay; See Here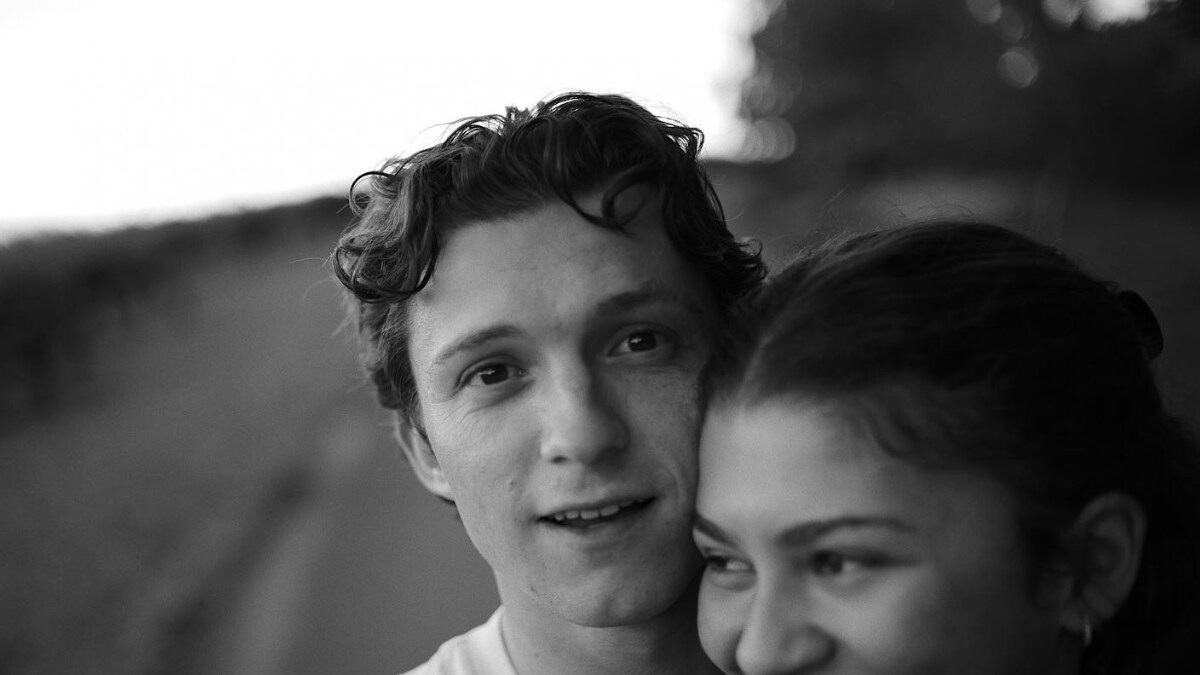 Zendaya and Tom Holland are in Venice. (Credits: Instagram/
zendaya)
Venice became a backdrop of romance as Zendaya and Tom Holland shared special moments, captivating onlookers with their undeniable chemistry.
Hollywood stars Tom Holland and Zendaya have left fans mesmerised by their chemistry. Their public appearances have been captured time and again by paparazzi, providing glimpses into their extraordinary love story. What began as an endearing friendship on the set of Marvel's Spider-Man: Homecoming in 2017 has blossomed into a romance that knows no bounds. Tom Holland and Zendaya's undeniable chemistry and genuine connection have sparked a wave of admiration among fans.
Tom Holland and Zendaya were recently spotted in Venice where they were papped sharing some intimate moments on a boat, as reported by ET News. Zendaya and Holland visited Glassworks in Murano and then took a boat ride through the Venetian canals.
The Euphoria actress was seen cuddling and kissing her boyfriend in the pictures which soon went viral on social media. While Zendaya, in the pictures, was seen donning an all-black outfit composed of a jacket, top, and high-waisted black trousers, Tom Holland looked dapper in his jacket, dark grey trousers, and shades.
The pictures of the couple romancing in Venice come only two weeks after they enjoyed a date night at the Golden State Warriors vs. Los Angeles Lakers game. Prior to it, the couple had some fun singing along and losing their voices during Usher's Las Vegas residency. Earlier, a Twitter thread also went viral showing the couple holding hands in public. The pictures had their fans in complete awe.
According to reports, Zendaya and Tom Holland are together since 2021. Prior to dating Tom Holland, Zendaya was reportedly in a relationship with her Euphoria co-star Jacob Elordi. Tom Holland and Zendaya have chosen to maintain a level of privacy regarding the details of their romance. They have not yet walked a red carpet together as a couple, and their personal lives have largely remained a topic they prefer to keep to themselves.
Holland shared his perspective on the matter during an interview with GQ in November 2021. He discussed the challenges of maintaining privacy in the face of their fame and how certain moments intended to be cherished between two people are now shared with the entire world. Tom Holland expressed his desire to preserve his private life amidst the already public nature of his career, acknowledging that he and Zendaya felt their privacy had been compromised. "I've always been really adamant to keep my private life private, because I share so much of my life with the world anyway. We sort of felt robbed of our privacy," the actor said.
With their individual star power and undeniable chemistry, Zendaya and Tom Holland continue to capture the attention and fascination of their dedicated fanbase. The couple has shared the screen space in all three instalments of the Spider-Man movies included in the Marvel Cinematic Universe.