Politics
Far-left 'Squad' committee adviser accuses Israel of committing 'genocide' against Palestinians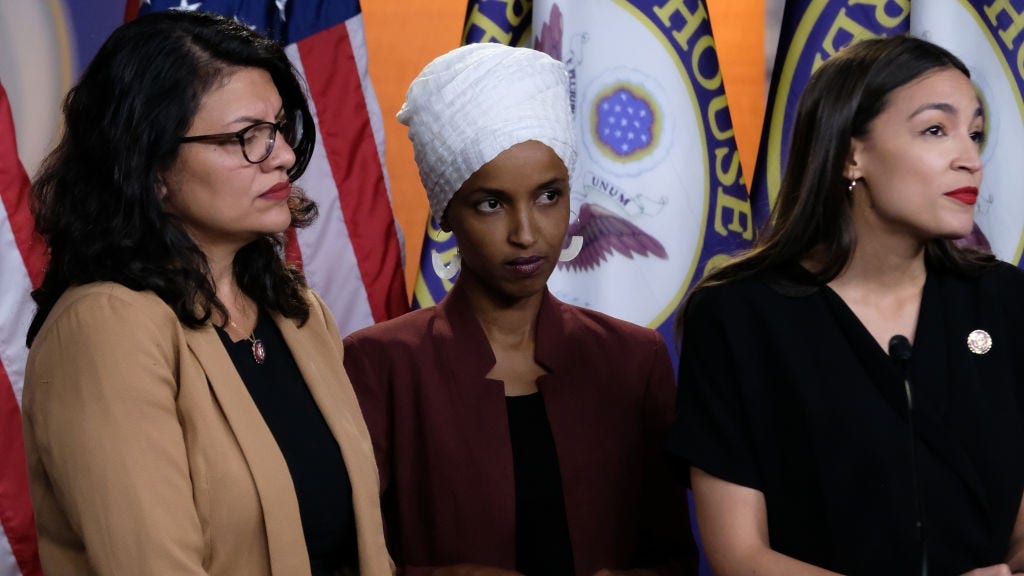 A left-wing consultant who has pocketed tens of thousands of dollars from a committee linked to House members of the far-left 'Squad' claims Israel is "intent" on committing genocide against Palestinians, Fox News Digital has found.
The Squad Victory Fund, a joint fundraising venture that includes the campaigns and leadership PACs of Democrats such as Reps. Rashida Tlaib of Michigan, Ilhan Omar of Minnesota, Cori Bush of Missouri and Alexandria Ocasio-Cortez of New York, has doled out $86,000 to Unbought Power LLC for fundraising consulting since June 2022, a review of Federal Election Commission records shows.
Unbought Power is a Florida-based consulting and advocacy firm owned and operated by Rasha Mubarak, a Palestinian-American Muslim activist who has repeatedly voiced anti-Israel viewpoints on social media platforms. Mubarak recently took her contentious beliefs to another level, stating that she believes Israel intends to destroy Palestinians.
CORI BUSH'S CAMPAIGN CONTINUES TO SHELL OUT THOUSANDS OF DOLLARS TO HER HUSBAND FOR PRIVATE SECURITY
"An Israeli occupation tank attacks the entrance of a hospital – their genocide is clear, their intent to ethnically cleanse Palestinians is immeasurable, the impact is 75 years and counting," Mubarak tweeted in early July.
Mubarak, who locked her Twitter profile after Fox News Digital reached out for comment, which she did not provide, has a history of bashing Israel over what she calls its "state-sanctioned violence."
"These aren't clashes – it's an ongoing occupation," the Palestinian activist tweeted in May 2021. "These aren't evictions – they are forced expulsions. This isn't a conflict – it's settler colonialism, it's ethnic cleansing, it's oppression, it's apartheid."
"Say it loud. Say it clear. Palestine will be FREE," she added.
Mubarak also attacked Jewish Florida Democrat Rep. Ted Deutch in September 2021 after he had pushed back against Tlaib when she labeled Israel an apartheid state. 
AOC'S CAMPAIGN KEEPS PAYING CHINESE FOREIGN AGENT, FEC FILINGS SHOW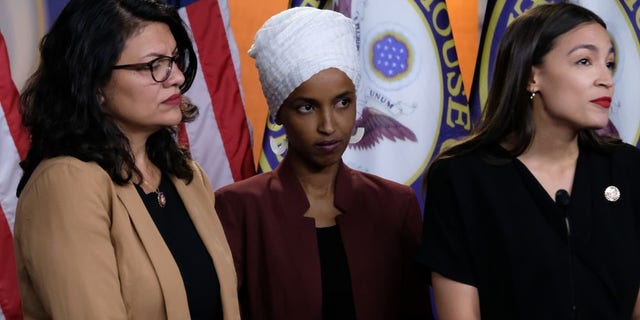 "Oh look it's [Deutch] throwing another tantrum," Mubarak tweeted. "He used his time to attack [Tlaib] for underscoring facts also made by Human Rights Watch [and B'Tselem] – Israel is indeed an apartheid state."
"He's flustered [because] how else does one rebuttal the truth?" she added. "Bullying [and] disparagement."
Like Mubarak, many of the Squad members have slammed Israel or made comments deemed antisemitic that landed them in hot water. Last month, several of them also voted against a resolution to affirm that Israel is not a racist or apartheid state.
Tlaib, the only Palestinian American member of Congress, tore into the resolution on the House floor ahead of the final vote.
"We're here again reaffirming Congress' support for apartheid," Tlaib said. "It's an attempt to deny the reality and to normalize violence of apartheid."
Tlaib also appears to have linked Mubarak up with the Squad Victory Fund. 
Before Mubarak began performing work for the committee, Tlaib's campaign added Unbought Power to its payroll in March 2020. Later that year, Tlaib's PAC, Rooted in Community Leadership, where Mubarak serves as treasurer, also started paying the firm for fundraising consulting. According to a review of their filings, they have combined to funnel $344,000 to her firm.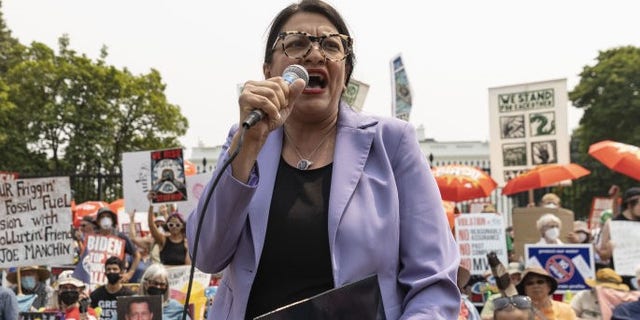 CLICK HERE TO GET THE FOX NEWS APP
Tlaib's committees and the Squad Victory Fund are the only federal entities to pay Mubarak's consulting company, a search of the FEC database shows.
The Squad Victory Fund did not respond to a Fox News Digital inquiry regarding Mubarak's payments and her comments.
Fox News Digital's Elizabeth Elkind contributed to this report.