America
How busy will Atlantic hurricane season be? Depends on who wins unusual battle of climatic titans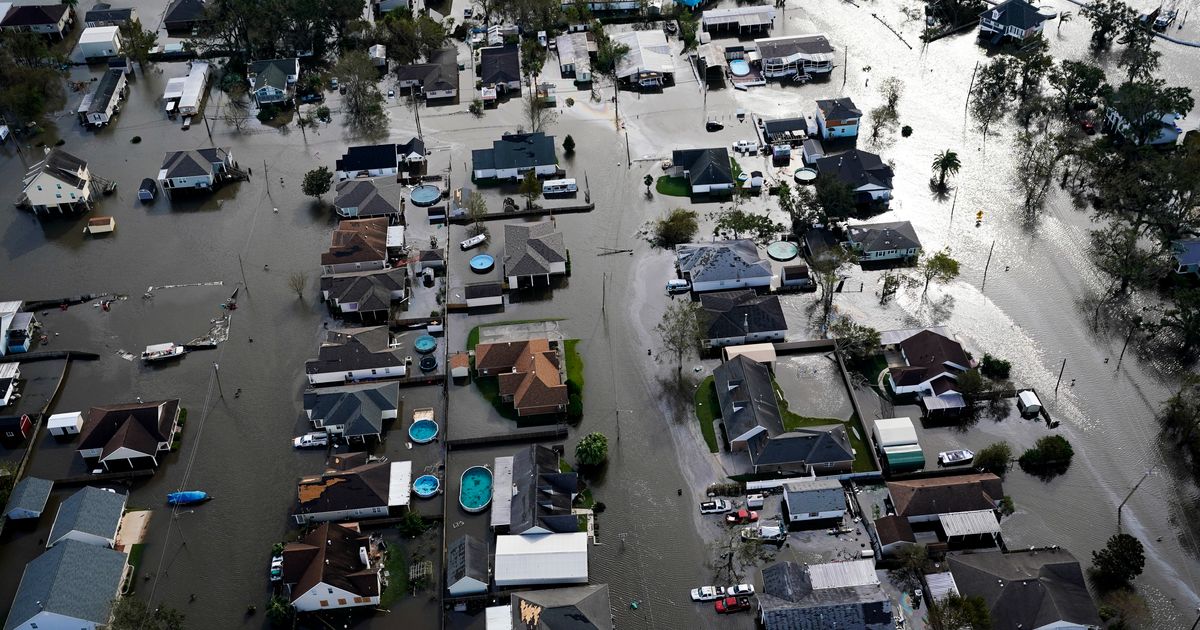 Two clashing climatic behemoths, one natural and one with human fingerprints, will square off this summer to determine how quiet or chaotic the Atlantic hurricane season will be.
An El Nino is brewing and the natural weather event dramatically dampens hurricane activity. But at the same time record ocean heat is bubbling up in the Atlantic, partly stoked by human-caused climate change from the burning of coal, oil and gas, and it provides boosts of fuel for storms.
Many forecasters aren't sure which weather titan will win the summer showdown because this scenario hasn't happened before on this scale. So most of them are calling for a near draw, something about average. And that includes the National Oceanic and Atmospheric Administration, saying there's a 40% chance of a near-normal season, 30% chance of an above average season and a 30% chance of a below normal season.
The federal agency Thursday announced its forecast of 12 to 17 named storms, five to nine becoming hurricanes and one to four powering into major hurricanes with winds greater than 110 mph. Normal is 14 named storms, with seven becoming hurricanes and three of them major hurricanes.
No matter how many storms brew, forecasters and disaster officials remind U.S. coastal residents from Texas to New England and people in the Caribbean and Central America that it only takes one hurricane to be a catastrophe if it hits you.
"That's really what it boils down to is: Which is going to win or do they just cancel each other out and you end up with a near-normal season?" said Colorado State University hurricane researcher Phil Klotzbach. "I respect them both."
The two forces couldn't be more opposite.
El Nino is a natural temporary warming of the Pacific that happens every few years and changes weather worldwide. Climate models predict as the world warms, El Ninos get stronger.
Decades of observation show that generally the Atlantic is quieter with fewer storms during El Nino years. El Nino's warmer waters makes warmer air over the Pacific reach higher up in the atmosphere, influencing winds and creating strong upper level winds that can decapitate storms, killing them, Klotzbach said. It's called wind shear.
El Nino's effects are not direct and "it's not as in-your-face as a very warm ocean," said University of Miami hurricane researcher Brian McNoldy.
The Atlantic, especially hugging the African coast to the far east where storms form, is about 3.6 to 5.4 degrees (1 to 2 degrees Celsius) warmer than the average of the last 30 years and is the warmest it has been for this time of year, Klotzbach said. Warm Atlantic waters not only make storms stronger and more able to withstand El Nino's shear but they create an opposite direction upper level wind that could counterbalance El Nino.
"It's starting to outpace 2010 by a decent margin, which is sobering because 2010 was stinking hot," Klotzbach said.
"The anomalously warm ocean temperatures unquestionably have a human fingerprint on them," said former NOAA hurricane scientist Jim Kossin, now of the risk firm The Climate Service.
Scientists don't even have past years that look the same to help figure out what will happen, Klotzbach and McNoldy said.
So which is going to win between El Nino and the hot oceans?
"I know it's not a satisfying answer to say 'we just don't know,' but we don't," said University of Albany atmospheric sciences professor Kristen Corbosiero.
The pioneer in the field, Colorado State, is predicting a slightly below normal 13 named storms, six hurricanes with two of them becoming major. All but a handful of nearly two dozen private, university and government forecast teams and models call for a near normal Atlantic hurricane season with between six and eight hurricanes.
But they hedge their bets too.
"AccuWeather is expecting a near normal to slightly below normal season due to the onset of an El Nino," said AccuWeather senior hurricane forecaster Dan Kottlowski, who then added that the warm Atlantic complicates everything. "Due to extensive warm water, there is still a higher than normal chance for a high impacting hurricane to affect the U.S. this season."
The University of Arizona looks at the same two clashing forces and sees a different outcome, predicting a higher-than-normal nine hurricanes, 19 named storms and five major hurricanes because it expects "the Atlantic side to be dominant, leading to a very active season," said University of Arizona atmospheric sciences professor Xubin Zeng.
Forecasters ran out of names during a record 30 of Atlantic named storms in 2020 and with 21 storms in 2021. Last year was normal. Earth had a La Nina for the past three years, which generally increases Atlantic hurricane activity. Hurricane season runs June 1 to November 30.
McNoldy said this summer may be quieter in the Caribbean where El Nino's shear can have more sway, but busier in Bermuda and U.S. East Coast north of the Caribbean, where El Nino isn't as potent.
Random chance plays a big role, Kossin said: "It's a bit like rolling dice but with the addition (warm ocean) and subtraction (El Nino) of weights to the dice."
___
Follow AP's climate and environment coverage at https://apnews.com/hub/climate-and-environment
___
Follow Seth Borenstein on Twitter at @borenbears
___
Associated Press climate and environmental coverage receives support from several private foundations. See more about AP's climate initiative here. The AP is solely responsible for all content.