Opinion
Internet reacts after latest update on Kylie Jenner, Timothée Chalamet relationship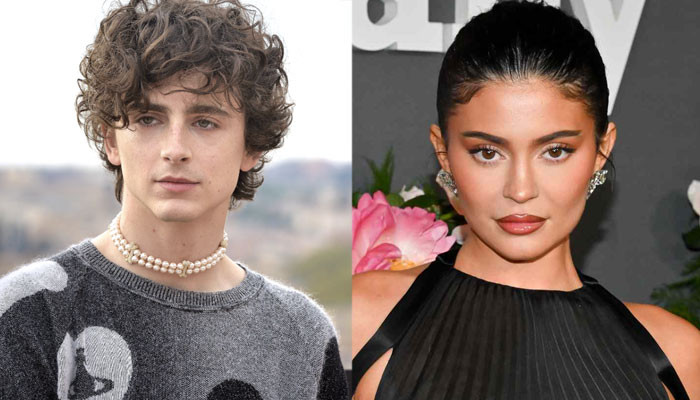 Social media users reacted after it was revealed that Kylie Jenner and Timothée Chalamet are not seriously dating each other. 
The Kylie Cosmetics founder and the Call Me by Your Name star sparked romance rumours last month after an anonymous source claimed on the celebrity gossip account DeuxMoi about their relationship.
However, the duo never confirmed the reports and now, following a brief silence on where their relationship stands, a source told People Magazine that Jenner and Chalamet are still together.
The source close to the The Kardashians star said that the reality TV star and the actor meet each other whenever they are in Los Angeles.
"Kylie enjoys dating, but her main focus is being a mom," the insider said of the mother-of-two, before revealing that their romance is "not serious."
After the report was released, internet burst out into celebration while many others noted that there was "no relationship to begin with."
"I mean the relationship was always unserious to begin with!" one user tweeted while another noted, "How would any third-party actually know the level of seriousness?"
One commented, "But serious enough for a 'source' to confirm they're still seeing each other? bffr."
"They can't be serious," one social media user said, while another commented, "One of the most random relationship ever."
"I hope they stay casual and nothing serious," someone jokingly penned with one mentioning, "So they're just wasting their time."
"Stop trying to make kymothée happen," one irritated user urged with another writing, "We get it it's a pr stunt and it's not working."