Entertainment
Miley Cyrus gets candid about 'learning' ways to 'enhance' her life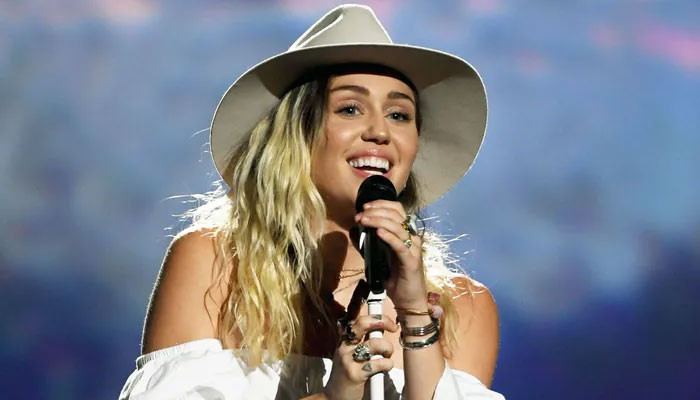 Miley Cyrus opened up about her fitness journey as she revealed she was taking a break from touring.
In her British Vogue cover story, which was published on Thursday, May 18th, 2023, the Grammy-winning artist shared that she is dedicated to her own happiness as the cycle of album, tours and strategic collaborations hold little interest to the singer.
"Do I want to live my life for anyone else's pleasure or fulfilment other than my own? And, you know what…" the Midnight Sky crooner contemplated.
In her recent music video for Flowers, which was released in January, the singer shows off her fit physique, as she sweats impressing the audiences pulling off a hardcore workout.
The outlet detailed that the Nothing Breaks Like a Heart singer, 30, as often asked for fitness advice but she offers it with a pinch of salt.
"I actually had this idea of doing kind of like a wellness comedy, which was me basically saying, 'I'm Miley Cyrus and I'm a pop star and I can't tell you what to eat or what supplements to take because I haven't seen your lab work.'"
The former Disney star shared she also indulges in journalling. She read out an entry to the outlet in which she talked about self-care.
"I make choices that I'm proud of that protect me… I put my mental and physical health before a paycheque… I freed up space for myself to be with friends and family doing what I love, which is working out, eating well, learning ways about how to enhance my life, staying dedicated to practices and protocols that are specifically designed for me."