Politics
More than 150 Republicans unite to condemn Biden's 'ill-considered' electric vehicle push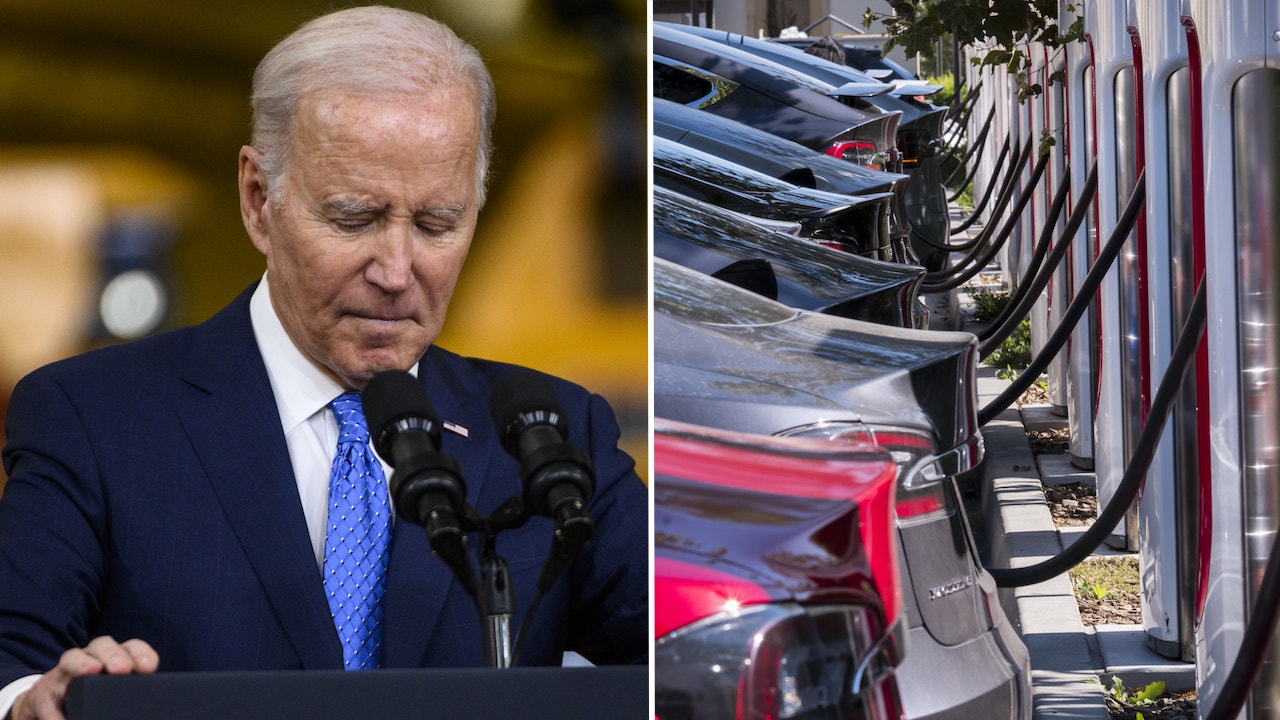 FIRST ON FOX: A coalition of 151 House Republicans, including top leadership members, has written to the Biden administration condemning its recent environmental regulations aimed at forcing more electric vehicle (EV) purchases.
The letter, sent Monday to Environmental Protection Agency (EPA) Administrator Michael Regan, was led by House Energy and Commerce Committee Chair Cathy McMorris Rodgers, R-Wash., and joined by Majority Leader Steve Scalise, R-La., Whip Tom Emmer, R-Minn., Conference Chair Elise Stefanik, R-N.Y., and a number of committee chairmen.
The GOP members argued in the letter that the EPA's recent regulations targeting gas-powered vehicle tailpipe emissions – actions the administration said would lead to increased EV adoption – would lead to higher costs for consumers, isolate Americans living in rural regions and increase U.S. economic dependence on China.
"We write to express deep concerns with the Environmental Protection Agency's proposed standards for light- and medium-duty vehicles and heavy-duty trucks," the GOP lawmakers wrote. "The proposals are the latest effort by the Biden administration to commandeer America's transportation sector and force its complete vehicle electrification under the guise of mitigating climate change."
BIDEN'S AMBITIOUS EV PLANS COULD MAKE US MORE DEPENDENT ON CHINESE SUPPLY CHAINS, EXPERTS WARN
In April, the EPA proposed the vehicle pollution standards which, if finalized, would impact car model years 2027 through 2032. The White House said the regulations would "protect public health" by achieving carbon emission reductions of nearly 10 billion tons by 2055 and would save consumers an average of $12,000 over the lifetime of vehicles.
The administration also projected the sweeping measures would "accelerate the clean vehicle transition" and reduce oil imports by 20 billion barrels.
Overall, if the regulations are finalized, a staggering 67% of new sedan, crossover, SUV and light truck purchases could be electric by 2032, the White House projected. In addition, up to 50% of bus and garbage truck purchases, 35% of short-haul freight tractor and 25% of long-haul freight tractor purchases could be electric by then.
JOE MANCHIN BLASTS BIDEN ADMIN FOR CEDING CONTROL TO CCP ON GREEN ENERGY: 'PATHETIC'
"The projected statistics are a far cry from the current EV market share of 4.5%, making these standards a deliberate market manipulation to prop up EVs," McMorris Rodgers and the other Republicans wrote Monday. 
"Furthermore, a rapid shift toward EVs would benefit only the Chinese Communist Party, as China has a stranglehold on the critical minerals supply chain and manufacturing of EV batteries," they stated in the letter.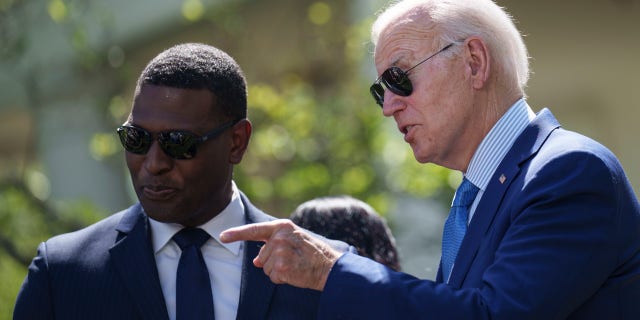 According to the International Energy Agency (IEA), though, China produces about 75% of all lithium-ion batteries, a key part of EVs, worldwide. The nation also boasts 70% of production capacity for cathodes and 85% for anodes, two key components of such batteries. 
More than 50% of lithium, cobalt and graphite processing and refining capacity is located in China, the IEA data showed. Those three critical minerals, in addition to copper and nickel, are vital for EV batteries. Chinese investment firms have also been aggressive in purchasing stakes in African mines, especially those rich with cobalt in the Democratic Republic of the Congo, in recent years to ensure a firm control over mineral production.
BIDEN TORCHED FOR CRACKING DOWN ON GAS CARS, PUSHING ELECTRIC VEHICLES: 'BIDEN'S NEWEST POWER GRAB'
In addition, gas-powered cars represented 93% of all new car sales in 2022, according to a recent report from the Alliance for Automotive Innovation. 
And EVs remain far more expensive than alternatives. The average cost of an EV was $65,291 while the average cost of a car with an internal combustion engine was $48,094 as of last year, according to Kelley Blue Book.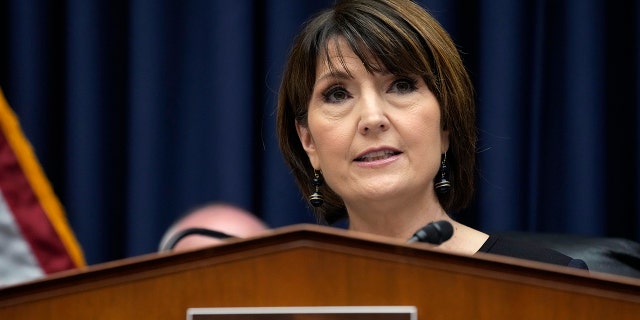 "Pricing is especially important, because access to a car is tied to improved economic outcomes for low-income households," the Republican letter continued. "Americans should not be forced into paying an excessive amount for a car they do not want and cannot afford."
"Also, the lack of driving range continues to be a problem with EVs. Forcing rural America into a largely EV future is condemning these communities into isolation."
CLICK HERE TO GET THE FOX NEWS APP
The Department of Energy reported that the average range of model year 2021 gasoline vehicles was 403 miles compared to the median 234-mile range of model year 2021 EVs.
"Given that the recent EPA announcement was only a proposal, we strongly urge you to rescind this ill-considered effort," the letter concluded. "Americans want the ability to choose the vehicle that best meets their needs, that is reliable, and that they can afford – not be forced into buying an EV."
The EPA didn't immediately respond to a request for comment.