Politics
Top House committee ramps up pressure on HHS chief Becerra to testify over child migrant crisis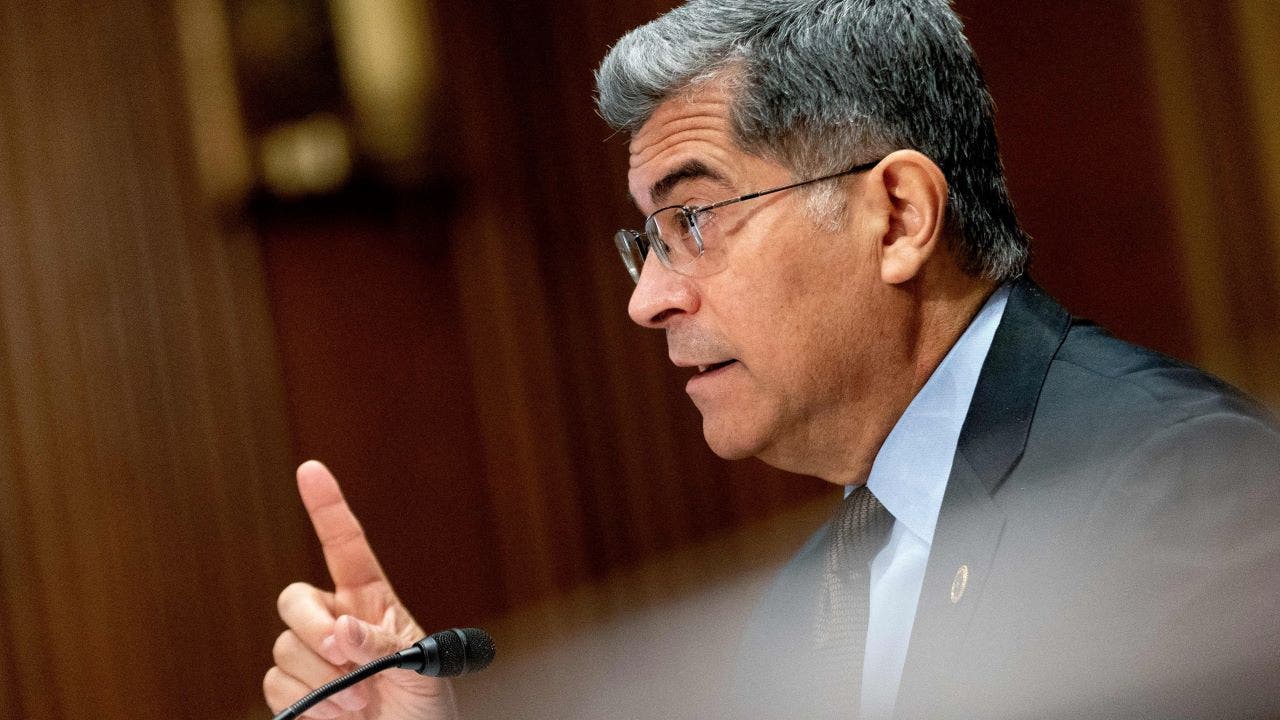 FIRST ON FOX: Republicans on a key House Committee are pushing for Health and Human Services Secretary Xavier Becerra to testify over the ongoing crisis at the southern border and reports of an increase in child migrant exploitation — warning that it may pursue "other avenues" if he refuses.
House Energy and Commerce Committee Chair Cathy McMorris Rodgers and Oversight and Investigations Subcommittee Chair H. Morgan Griffith had first requested Becerra's presence at the subcommittee's hearing in March.
In a letter to Becerra, the lawmakers say they have been working "in good faith" to get him to testify to the subcommittee in May after he had expressed willingness to testify at a separate hearing, but they say HHS staff indicated he was traveling through May and so the appearance would be postponed until June.
The lawmakers say they were "cautiously optimistic" before a May 17 staff call, at which point things changed.
BIDEN ADMIN FAILED TO PROPERLY SCREEN STAFF AT EMERGENCY CENTERS FOR UNACCOMPANIED MIGRANT CHILDREN: WATCHDOG
"However, following the May 17 call, the Subcommittee is questioning whether you ever had any intention of voluntarily appearing to testify. On that call, your staff, for the first time during these negotiations, signaled that your position is now that it is inappropriate for a Cabinet Secretary to appear before the Subcommittee and, therefore, you will not voluntarily appear, regardless of the scope of the hearing," the letter says.
The letter says that the subcommittee sought to accommodate the change by offering a full committee hearing, but that accommodation was declined by staff, who said that the committee would first need to hold a hearing with a lower-ranking official before Becerra would consider testifying.
"This is not how the constitutionally mandated oversight process functions," the Republicans say. "The Committee gets to determine which witnesses it wishes to have testify."
Becerra's appearance is being sought as the U.S. is continuing to deal with a migrant crisis at the southern border now in its third year. While the primary agency dealing with the migrant surge is the Department of Homeland Security, unaccompanied minors encountered by Border Patrol are transferred into HHS custody, at which point officials attempt to find sponsors — typically a relative or parent — for them.
According to Customs and Border Protection (CBP) statistics, the number of unaccompanied alien children (UACs) who arrive at the border has increased from 33,239 in fiscal year 2020 to more than 146,000 in fiscal year 2021 and 152,000 in fiscal year 2022. So far in fiscal year 2023, there have been more than 70,000 encounters of UACs.
The administration has been hit by a number of New York Times reports detailing a rise in child exploitation, where children are forced into the labor force — sometimes to pay back their smuggling costs. It has led to concerns that, by transporting children to sponsors, the U.S. is involved in child trafficking. 
The Times reported how officials reportedly ignored signs of "explosive" growth in the child labor force, while staff members claimed Becerra pushed for discharging minors even quicker.
HOUSE REPUBLICANS INCREASE PRESSURE ON BIDEN ADMIN OVER REPORTS OF SURGE IN FORCED CHILD MIGRANT LABOR 
"If Henry Ford had seen this in his plants, he would never have become rich and famous," he was quoted by the Times as telling staff. "This is not the way you do an assembly line."
HAWLEY URGES WRAY TO MAKE TACKLING CHILD MIGRANT TRAFFICKING CRISIS A 'LEADING FBI PRIORITY' 
In March, Becerra pushed back on a claim that the agency being unable to contact 85,000 minors, and he also said HHS authorities are limited by Congress.
"Congress has given us certain authorities. Our authorities end when we have found a suitable sponsor to place that child with. We try and do some follow-up, but neither the child or the sponsor is actually obligated to follow up with us," he said.
The lawmakers on the Energy and Commerce Committee said its final accommodation for Becerra is for him to appear at a hearing examining HHS' role in the crisis on either June 13 or 14.
CLICK HERE TO GET THE FOX NEWS APP
"In the event you do not select either of the above dates, the Committee will be forced to consider other avenues to secure testimony from you that is needed to fulfill our constitutional mandate to oversee the administration of these programs," they say. 
A committee aide told Fox News Digital that those avenues include a potential subpoena. The lawmakers request a response by May 31.